Grimaldi Family
Princely Family's New Generation revealed to HelloMonaco: Andrea Casiraghi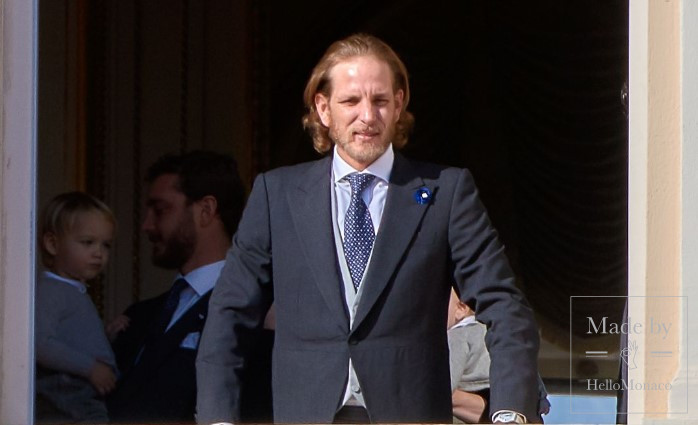 Andrea Casiraghi biography in the spotlight
Late in the evening of the 8th June 1984 at the Princess Grace Hospital Centre in La Colle, Monaco, Princess Caroline of Monaco, gave birth to her first born, Andrea Casiraghi, fruit of love with her husband Stefano Casiraghi, prominent figure of the North Italian high society, businessman as well as skilled speedboat racer and record man. So, the prediction of the Princess to have a baby boy was crowned. Since then, a very pleasant family period for Andrea between Monaco and Roc Agel, beloved Grimaldi's lodge in the Maritime Alps had started. Later on, the place was shared with his sister, Charlotte (born in 1986), and his younger brother, Pierre (born in 1987). However, his fate is sealed from the start, being intended to hold a particular position in the Grimaldi's Family Tree. In fact, considering he is the eldest grandchild of Rainier III, Prince of Monaco.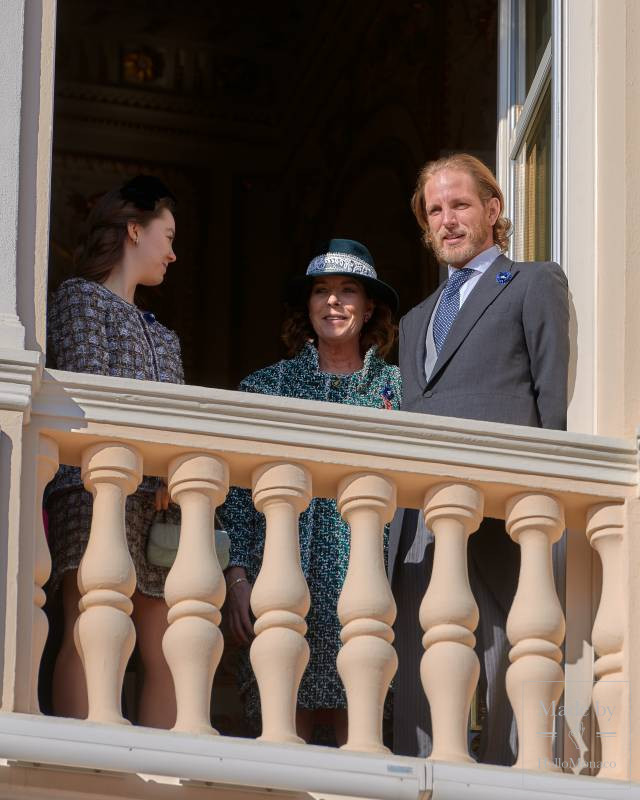 This harmonious early life allows him to lay the foundation for his personality characterized by a natural charm, an innate style and an unconventional but refined attitude who has inherited from his father, tragically passed away on the 3rd October 1990 following a nautical accident during the Off-Shore World Championship in Monaco. Andrea was six years old and this tragedy marked deeply his adolescence, always being a sensitive man. Soon after this great loss, he followed his family to France, initially in Saint-Remy-de-Provence and then in Paris. Nevertheless, he spent his childhood visiting frequently Monaco, France and Italy.
His princely bearing, angelic appearance and smarty discretion have attracted international Media, tabloids and paparazzi's attention since his first public broadcast at the 43rd Monte-Carlo Television Festival in 2003, at the age of nineteen. His charisma has been accompanying him throughout his life, making him a charming icon. Not by chance during the years very high consents have been attributed to him by the readers of various important magazines.
Andrea Casiraghi education
His studies were mostly held in France where in December 2002, he got his International Baccalaureate at the International School of Paris, a prestigious private English-Speaking Institute. His educational path continued on the international stage, firstly at McGill University in Montreal (Quebec) and then at the American University in Paris where he graduated in 2006 within a B.A. in Visual Arts and International Politics. Then, he successfully attended a master's degree in International Affairs at The New School in New York City after which he did his internship at the Embassy of Qatar in Paris. In 2004, he moved to Madrid to attend the exclusive Master of Business Administration held by IE Business School, known as Instituto de Empresa, highly esteemed at international level.
Being grown up in a multilingual environment, Andrea is fluent in French, Italian, English and German, and this allows him to keep many interests including: reading, playing football, horse-riding, water sports and skiing as well as collecting Swatch watches and wearing Italian style high quality garments. But Andrea does not neglect his special bond with his native land: the Principality, institutionally represented by his role as Brigadier of the Compagnie des Carabiniers du Prince, a prestigious office he has covered since January 2012.
Andrea Casiraghi and Tatiana Santo Domingo
"I'm very pleased to announce the engagement between my son Andrea Casiraghi and Miss Tatiana Santo Domingo" this was the joyful official proclamation made by Princess Caroline in July 2012.
After some years of relationship and just after a nice stay in Saint-Tropez, finally their love was made official. The birth of it goes back to 2004 when Andrea's sister, Charlotte, introduced him to a dear classmate descendant of Colombian aristocracy and daughter of one of the richest local businessmen, Julio Mario Santo Domingo Jr., head of an enterprise group covering Media, airline industry and banking. Despite her prime position, Tatiana shows a preference for private life, out of the public eye, not considering herself a celebrity. However, she has always proved a special savoir faire as a businesswoman by promoting her projects grounded on ethical values to the international press. As a true globetrotter, she speaks fluently Spanish, Portuguese, English and French and her style has always made fashion, creating a great Media impact.
During the years of their engagement, Tatiana has become a reference point for Andrea, supporting him in every decision, being present beside him at the most important events of the Grimaldi's and Santo Domingo's Family, including the princely wedding between H.S.H. Prince Albert II of Monaco and Princess Charlene, in 2011, and Tatiana's brother marriage in 2016. In November 2012, Tatiana announced she was expecting a baby and on the 21st March 2013, Alexandre Andrea Stefano, nicknamed "Sacha", was born at Portland Hospital in London (UK). On August 2013, Andrea and Tatiana got married in a civil ceremony at the Princely Palace of Monaco. In early February 2014, a religious wedding was held in Rougemont's little church close to Gstaad, a Swiss trendy Alpine village. They shared their vows with a few hundred selected guests, notably the actress, Uma Thurman, and the Italian stylist, Valentino. On April 2015, in London, Tatiana gave birth to their second child, a daughter named India. In April 2018, rumours on a new motherhood were confirmed with the birth in London of their third child, a boy named Maximilian Rainier.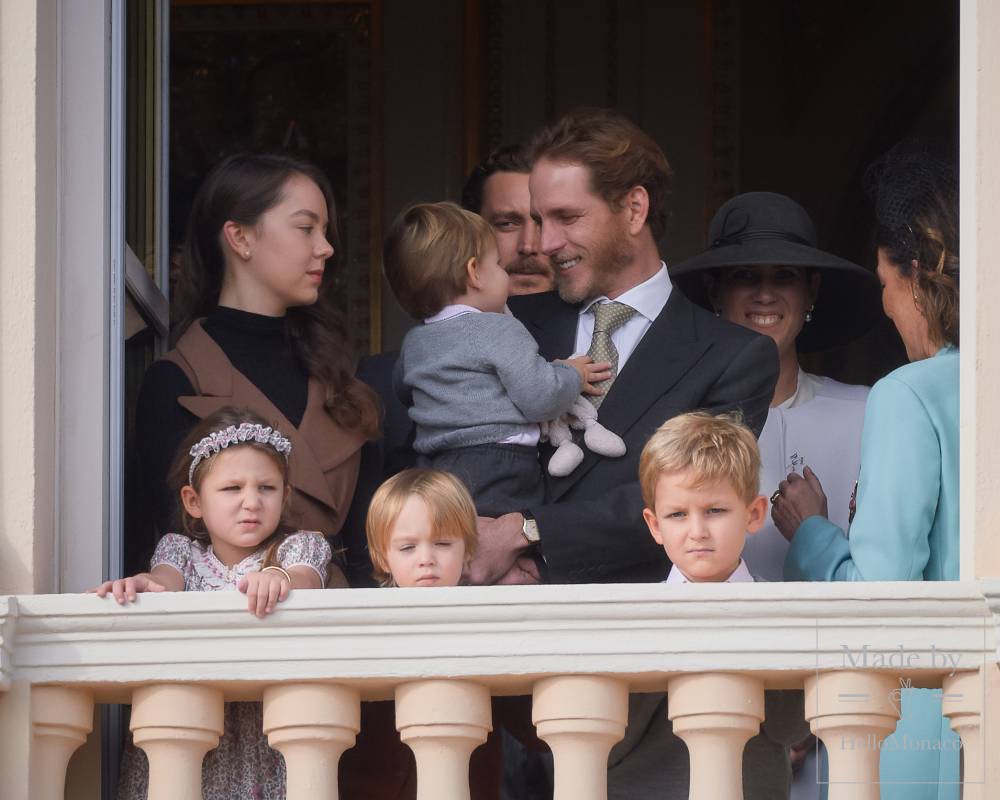 Special events and family affections
In July 2017, Tatiana Santo Domingo, Sacha and India Casiraghi posed for the renowned Christian Dior House within the collection Baby Dior, as to empower the 'trait d 'union' with the Grimaldi's. It was an occasion to honour Princess Grace of Monaco who inaugurated, fifty years before (November 1967), Dior's first children Boutique in Paris welcomed by Marc Bohan, former artistic director, creator in early 1960's of the new charming line fairy tale-oriented.
Andrea Casiraghi, aged 36, annually is taking part to major Princely events such as the National Day and Saint-Jean celebrations. Though in this 2020 edition most of them like the Rose Ball and the Monaco Grand Prix have been postponed due to Covid-19 health emergency, on the 17th June 2020, Andrea was present at the funeral of the Baroness Elizabeth-Ann de Massy, first cousin of Prince Albert II of Monaco.
Social engagement and philanthropic interests
Andrea Casiraghi has often made solidarity actions showing a highly humanitarian interest. Since 2004, he has been offering a tangible contribution to the World Association of Children's Friends (AMADE), an organization founded in 1963 by Princess Grace to pursue philanthropic goals, currently chaired by his mother, Princess Caroline. In this context, he spent several months giving lessons to disadvantaged kids in Senegal, Togo and Niger until August 2006 when he visited the Philippines as official ambassador of AMADE and Virlanie Foundation to help the new generation and denounce disastrous effects of US Army toxic waste for military use. Since 2007, he has been main sponsor of Motrice Foundation, dedicated to research and innovation in the field of cerebral palsy. In 2012, Andrea donated for the cause of humanity a pair of Tod's loafers bought in Milan the previous year.  "I wore these shoes all summer long and I am donating them (…) because I have visited rubbish dumps in the Philippines and I know how much important work the Small Steps Project is doing", he pointed out. In 2015, he supported Princess Stéphanie within Fight AIDS Gala held at the Sporting Salle des Étoiles. Last but not least, he is encouraging, with his brother Pierre, "Sail four a Cause" charity race in aid of "Maison Notre Dame de Paix" and "Monaco Collectif Humanitaire", engaged in helping children in difficulty from Under-Developed Countries.