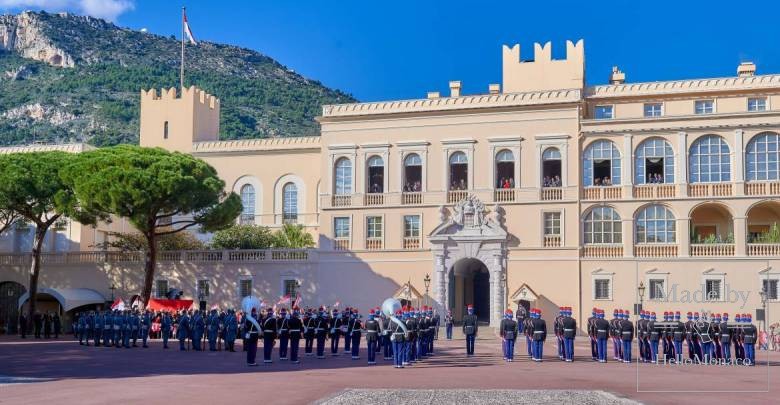 You can set your clocks by it – 11.55, five minutes to midday. The Changing of the Guard at the Palace. But don't wait until the last second to take your place. Best to secure a good viewing spot in the square in front of the Palace up to thirty minutes before. Hundreds of other tourists have the same idea and their gaiety adds to the spectacle and the ambiance.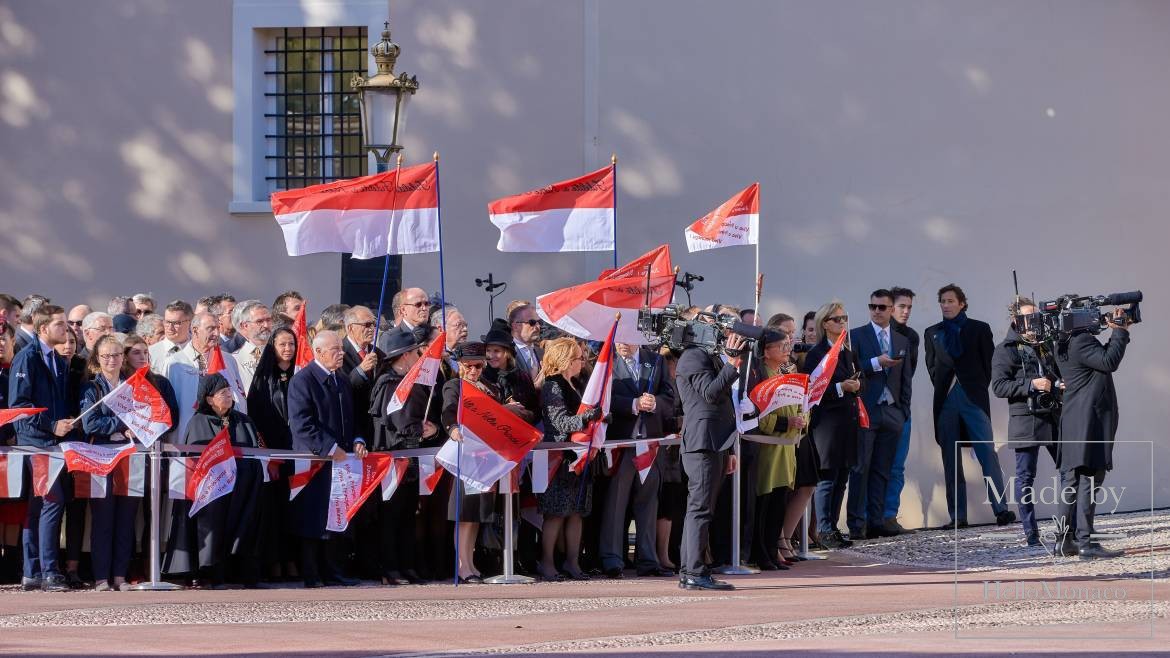 Did you know that the tradition in its present form goes back over two hundred years to 1817? And the Grimaldi family's dynasty in Monaco goes back over 700 years. You can be sure that the Prince's guards have had to be very alert to protect the Royal Family through all those centuries. Every country near and far has wanted a piece of the Rock – and the key to Monaco and the Rock is its Prince.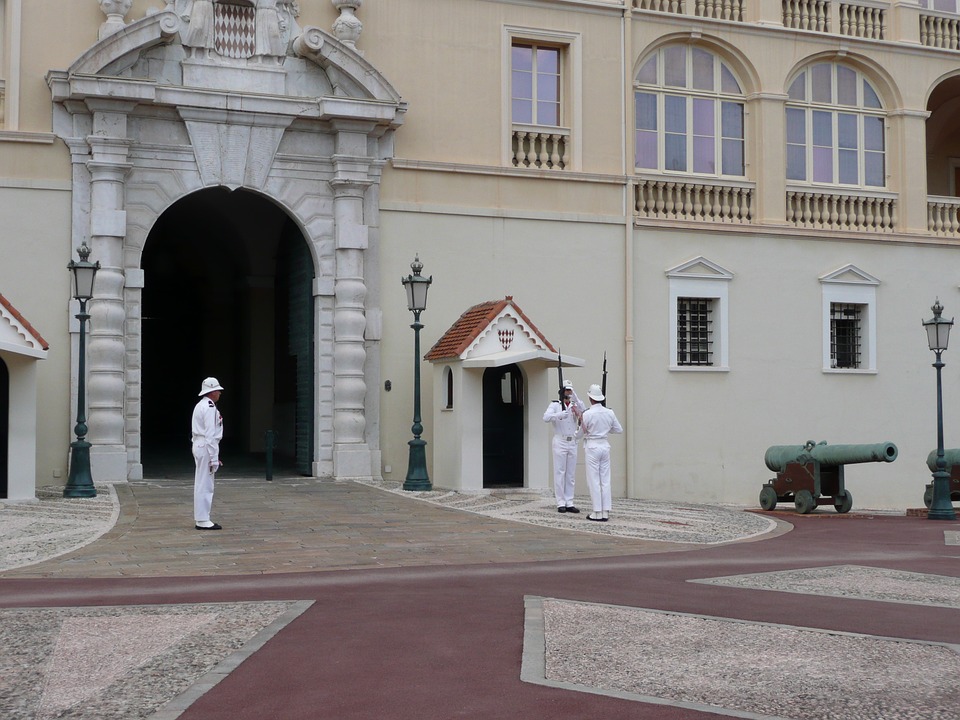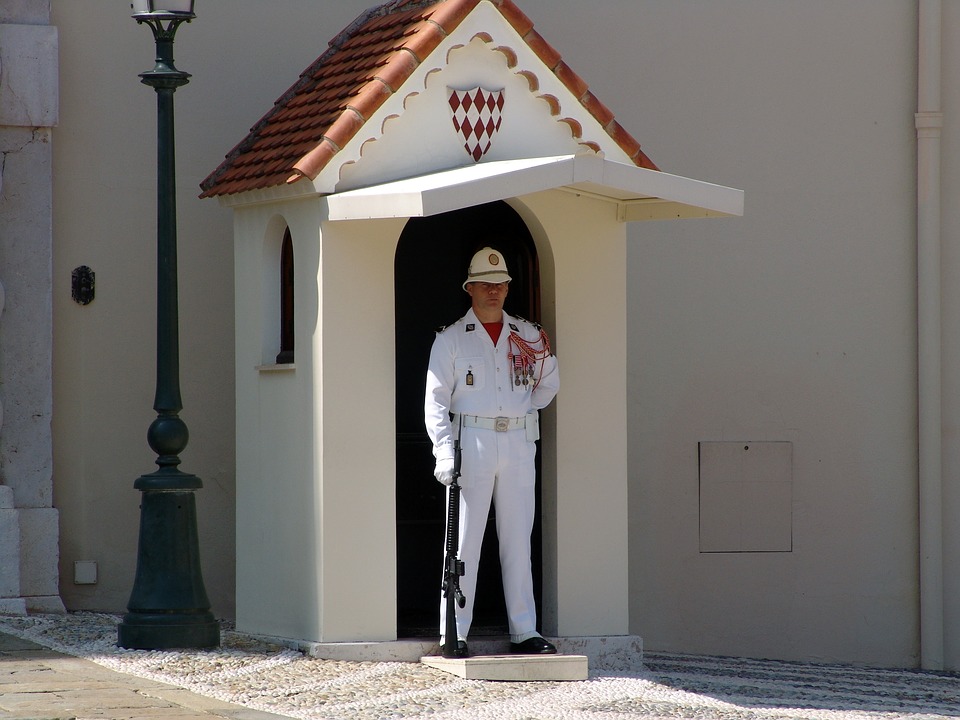 So, what is now principally «Pomp and Ceremony» was historically of critical importance to ensure there was no Achilles heel in the security surrounding the Sovereign. And the weak point would be at the end of guard duty when fatigue or lack of discipline allowed a momentary lapse of concentration. So a vital historical practice has evolved over the centuries and provides us now with this ceremony so popular with visitors.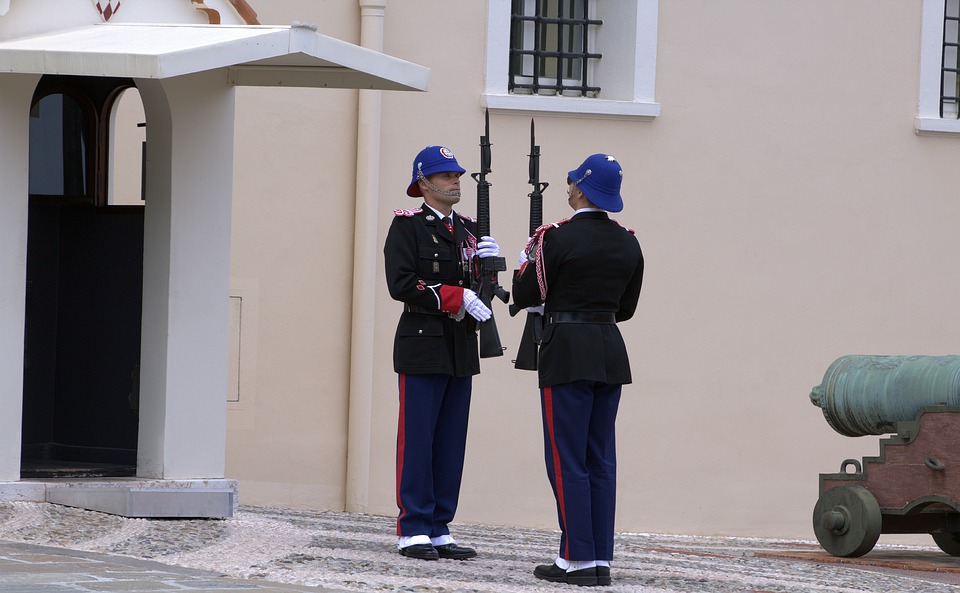 Can you guess how many Guards there are? It's 124 in total. But part of the spectacle is the orchestra. And the orchestra has 25 musicians who are also Guards. What would a Changing of the Guard ceremony be without drums rolling and trumpets sounding. Don't pick a fight with one of the musicians though – they are fully trained Guards and rotate into all the other duties.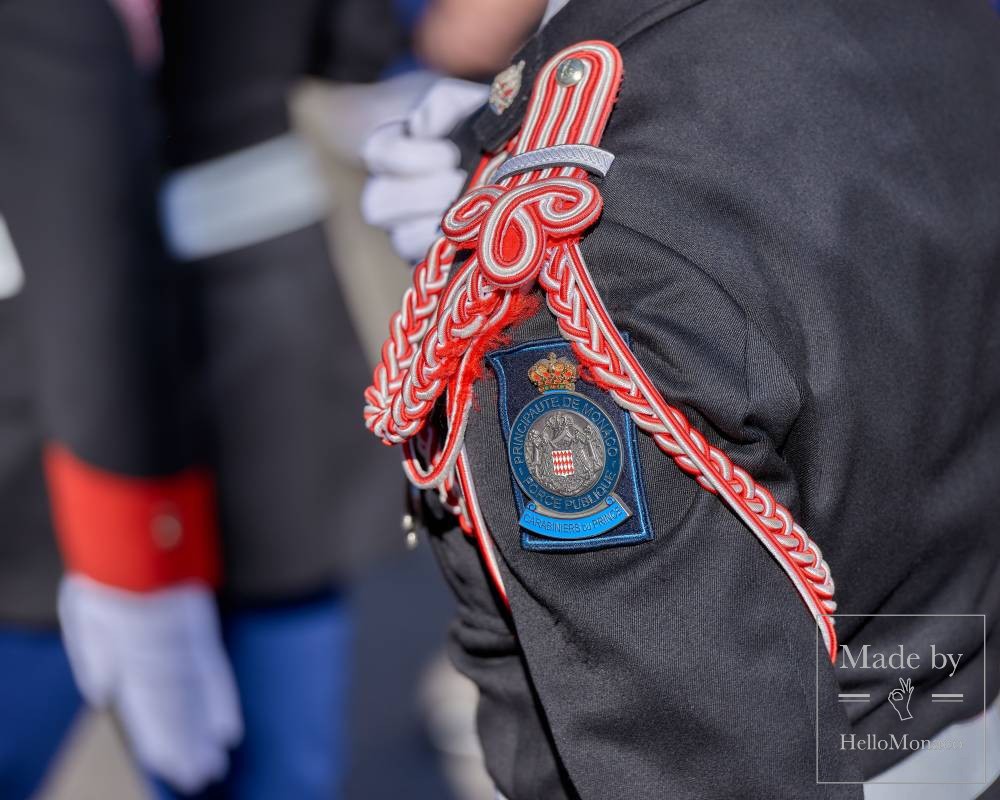 The number one duty of the Guards is to protect the Prince and his family. That means also protecting the Palace. And that extends to protecting the Palace Square. There is the Prince's residence at Roc Agel too.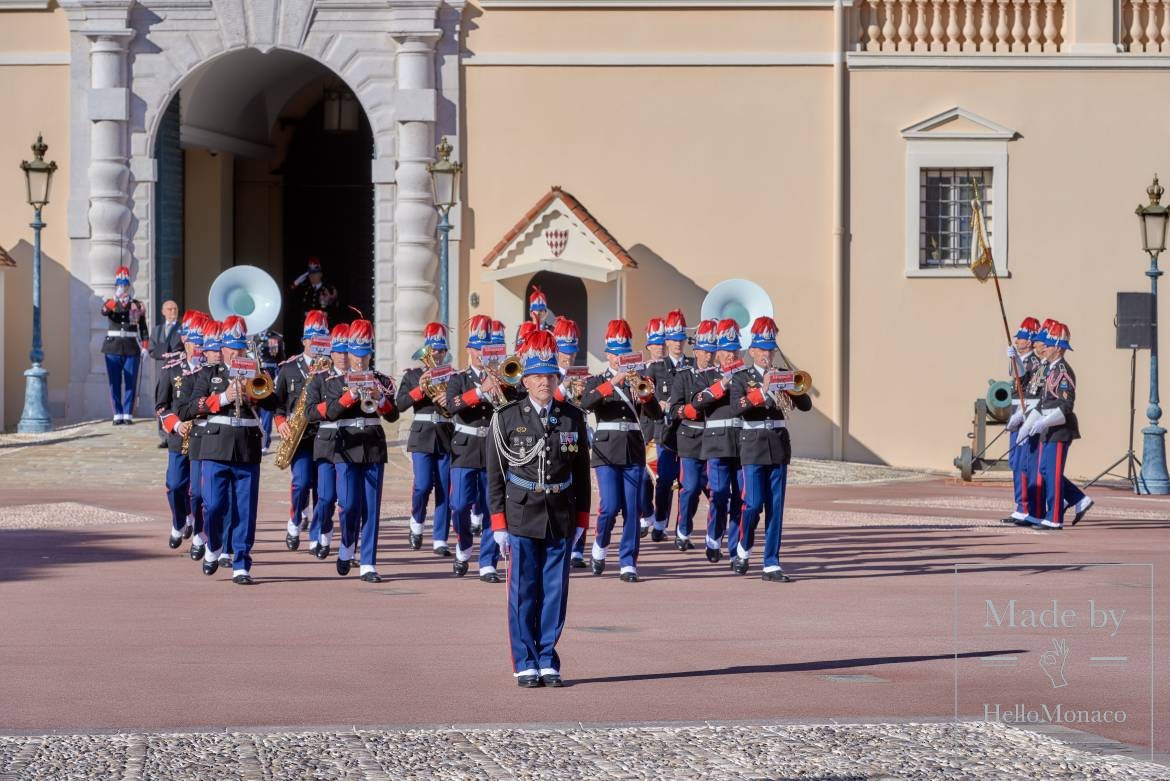 Listen for the clarion call. Tourists are as much part of the scene as the Guards. It's a two-way street. What is theatre without an audience? As much as it is a tourist attraction it also allows seven minutes of pride for the Prince's Guards as they march in their finery and show off their skill. Drums, music, precision marching. It's theatre in fancy dress and an important tradition that visitors flock to see every day. Believe it or not some of the Guards are expert divers so being immersed in water would not bother them at all! Luckily there are very few bad-weather days – and if there is a storm, the parade for that day is cancelled.