15th Monegasque oncology biennial
January 26, 2022

-

January 30, 2022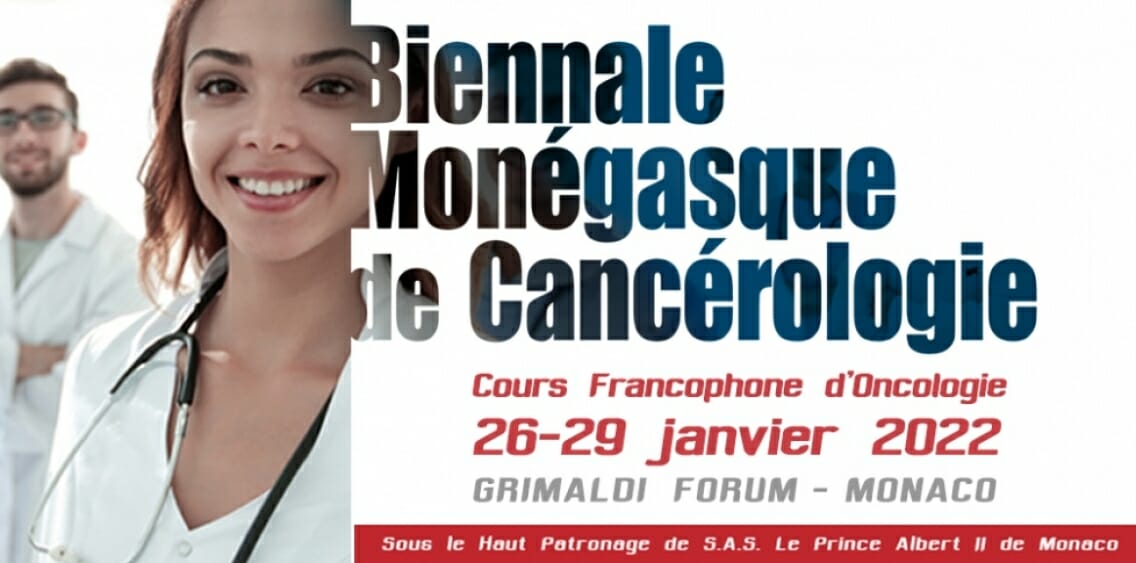 15th Monegasque oncology biennial, held on January 26-29, 2022 in the Grimaldi Forum, is a professional meeting since 1994, a true general state of French-speaking oncology.
Created on the initiative of Dr Michel Héry, then Head of the Radiotherapy-Oncology Department of the CHPG, bringing together on average 1,300 participants, more than 150 speakers and numerous learned societies, the Monegasque Biennial of Cancerology stands out as the meeting point. you essential for updating cancer training.
Under the scientific chairmanship of Professor Xavier Pivot – Director General of the Paul Strauss Center in Strasbourg – this multidisciplinary conference provides an opportunity to discuss the state of knowledge and therapeutic advances in the management of breast, gynecological, pulmonary and digestive cancers. , urological, hematological, upper aero-digestive tract, central nervous system tumors, melanomas and sarcomas.