2nd edition of the Fête du Musée Océanographique
June 6, 2020

-

July 7, 2020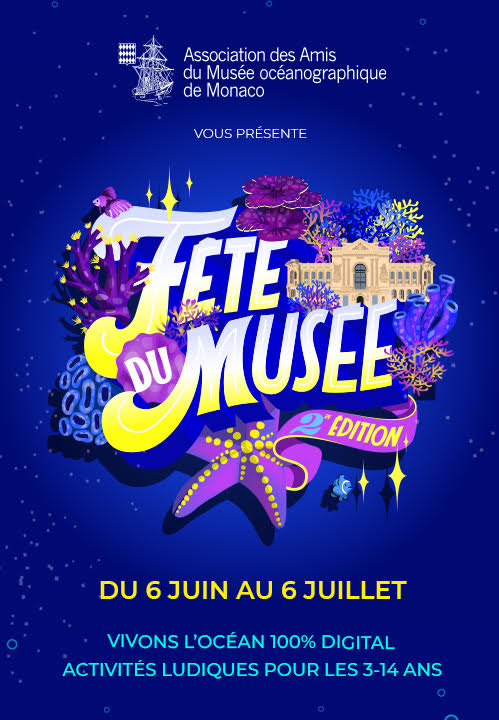 As announced a few days ago, the 2nd edition of the Fête du Musée will be held this year in a 100% digital version.
From June 6 to July 6, the Association of Friends of the Oceanographic Museum of Monaco offers a whole month of festivities to live virtually through an ephemeral website inviting 3-14 year olds and their families to do the big game. Dive into the marine world.
On the program: virtual visit of the Oceanographic Museum as if you were there, tutorial to create your origami lantern and party without balloons, videoconference with the big names in diving and underwater photography, interactive games on the marine world, journalistic writing contest in partnership with the editorial staff of Kids Matin… and many other activities.