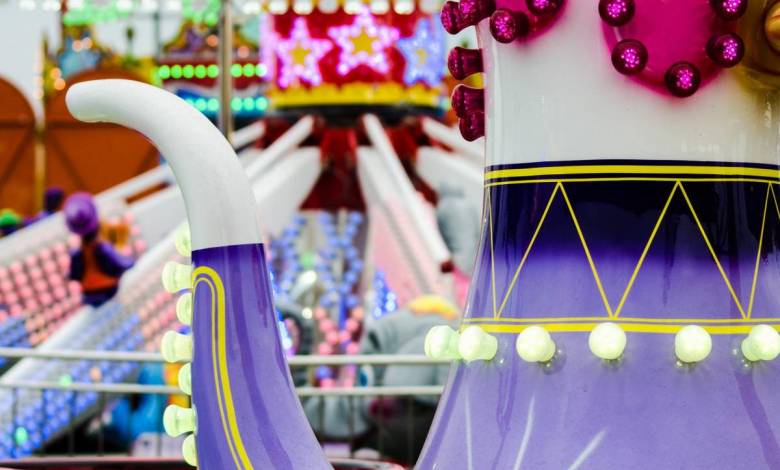 Monaco's Carnival is in summer which is a splendid idea. Thanks to the Mairie locals and tourists alike can enjoy a balmy evening on the Rock, now on July 7th. 
Parades, confetti, costumes, shows, musical troupes and, of course, family and children's entertainment including a make-up stand, will be on the scene. 
And this beautiful evening closes at 10pm on the Place de la Mairie with a grand ball hosted by a DJ, as in previous years.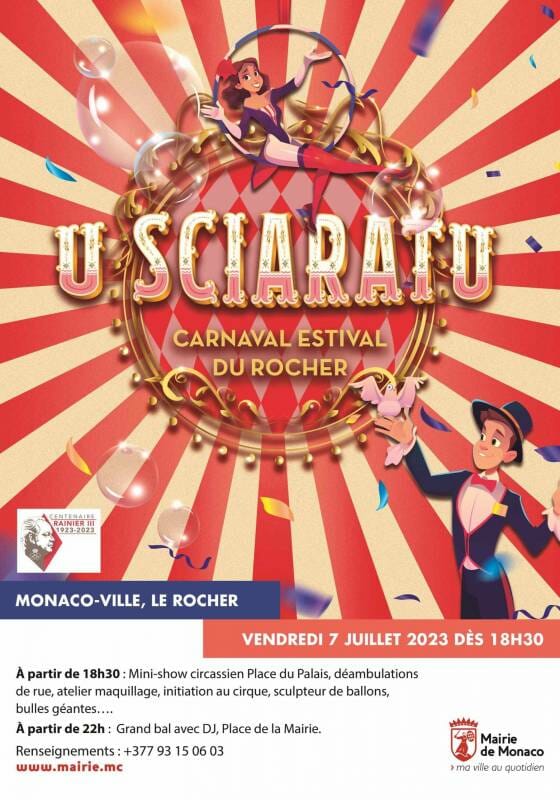 The Program 
Friday July 7, 2022, at 6.30 p.m.
The 2023 edition of the Sciaratu will be themed around the circus. From the Place du Palais to the narrow streets of Monaco-Ville – street parades, circus mini-show, fire-eaters, all in a lively festive atmosphere provided by musical troupes!
Lots of things for the kids including: 
– a Make-up stand,
– a Workshop of giant bubbles
– and Balloon sculptures
Perfect for families and especially the children.
– Don't miss the Big DJ evening on the Place de la Mairie from 10 p.m. to midnight.
Free access.
Learn more
For further information: (+377) 93 15 06 03 or info@mairie.mc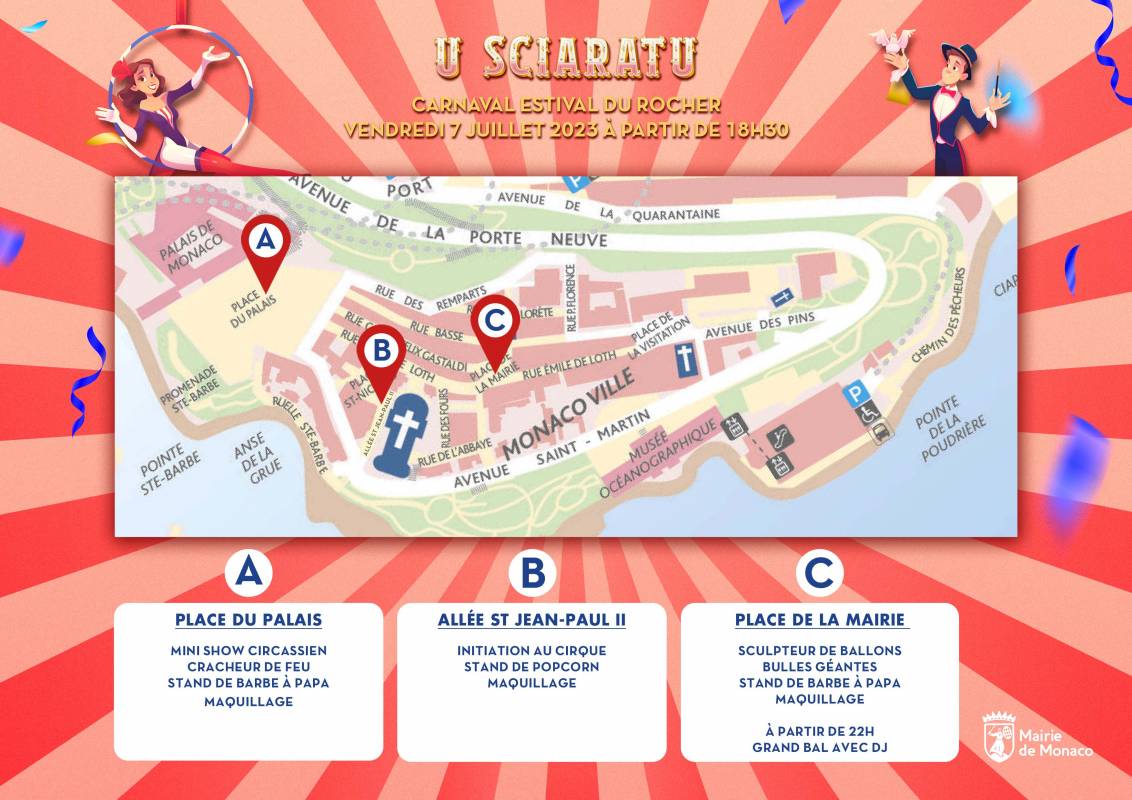 A Little History – Did You Know? 
The tradition of the Monaco Carnival evolved over many centuries. In the past, the streets of the Rock were alive with the Carnival before Lent. It was a riotous affair with people in disguise. Sometimes women would dress up as men and men would dress as women. And the younger folk, mainly men would create a mannequin of straw and rags, "u payassu". 
There would follow a melée of throwing eggs, flour, lemons and oranges or whatever food could be thrown at each other. 
At the end of the Carnival, a conflagration as the "u payassu" was hung and burned on a terrace of the Palace. 
And, of course, music and balls night after night. And in modern times the Carnival continued in winter and on the Rock, but the partying was reduced to three days, all around the Town Hall square, on Mardi Gras day. And confetti replaced the flying food. "u payassu" took the form of a Carnival king parading around on a chariot.
Sadly the tradition faded out in the 1990's. But no need to be sad because the Mairie has brought it back and better still in the summer. Enjoy this 10th edition of the Monaco Summer Carnival this July 7th.