4th "Fête du Musée"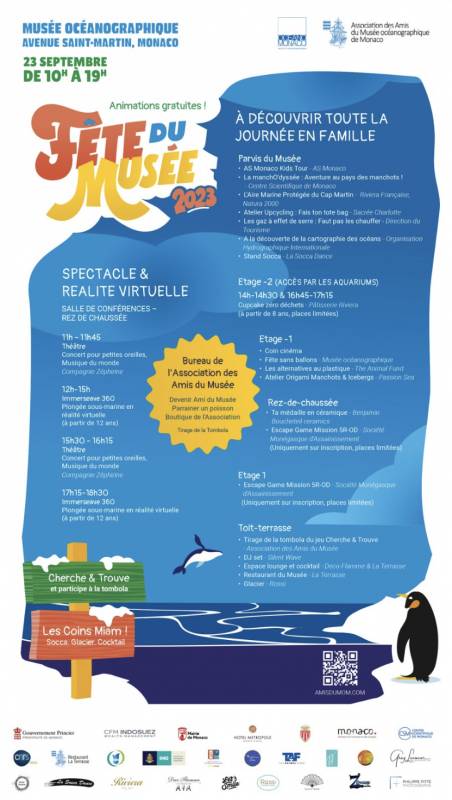 For the 4th edition of the "Fête du Musée", on Saturday, September 23rd 2023, young people aged 3 to 14 and their families are invited to discover the infinite beauty and richness of the marine universe. Through a program of activities for all tastes, the Oceanographic Museum invites you to reconnect with the Ocean in a playful way.
With workshops, treasure hunts, arts and crafts, a musical play and an exhibition, this year's "Fête du Musée" focuses on education in ecology and marine sciences.
Check their website for more information by clicking here.