77th Monaco F1 Grand Prix (Practice sessions)
May 23, 2019

-

May 26, 2019

€30 – €350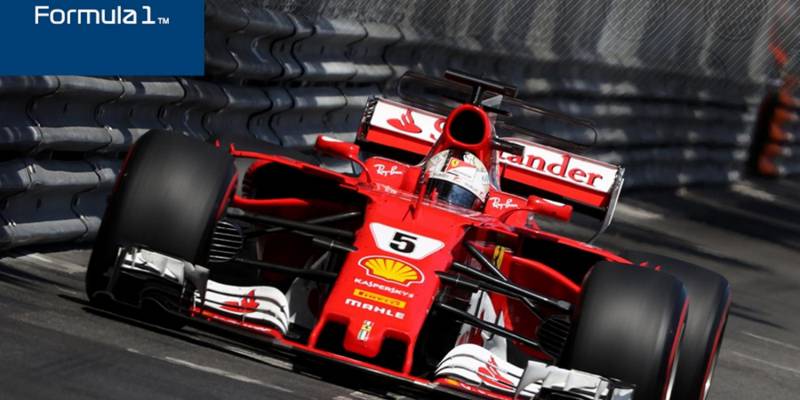 Practice sessions for the 77th Monaco F1 Grand Prix from Thursday 23 to Sunday 26 May 2019, Principality of Monaco.
The world-famous Monaco Grand Prix takes place over four days, from Thursday to Sunday. The first three days are set aside for free practice sessions and qualifying.
The circuit is open to the public on Thursday and Saturday from 7.30 pm, on the Friday from 2.30 pm, and on the Sunday from 8.30 pm.
Programme
Thursday 23 May 2019
6 am
Circuit closed to traffic
8 am – 8.45 am
Formula Renault
Practice session
9.15 am – 10.00 am
Formula 2
Practice session + Practice start
11 am – 12.30 pm
Formula 1
1st practice session + Practice start
1.20 pm – 1.36 pm
Formula 2 – Group A
Qualifying
1.44 pm – 2 pm
Formula 2 – Group B
Qualifying
3 pm – 4.30 pm
Formula 1
2nd practice session
5.15 pm – 6 pm
Porsche Supercup
Practice session
7.30 pm
Circuit opens to traffic
Friday 24 May 2019
6 am
Circuit closed to traffic
7.55 am – 8.25 am
Formula Renault – Series A
Qualifying + Practice start
8.33 am – 9.03 am
Formula Renault – Series B
Qualifying + Practice start
10 am – 10.30 am
Porsche Supercup
Qualifying
11.30 am – 12.35 pm
Formula 2
Race 1 (42 laps or 60 mins. max.)
1 pm – 1.30 pm
Renault celebration laps
2.30 pm
Circuit opens to traffic
2 pm – 5 pm
Driver interviews and autographs
MGP Live Fan Zone (Place d'Armes)
Saturday 25 May 2019
8 am
Circuit closed to traffic
10 am – 10.30 am
Formula Renault
Race 1 (25 mins + 1 lap)
12 pm – 1 pm
Formula 1
3rd practice session
3 pm – 4 pm
Formula 1
Qualifying (Q1-Q2-Q3)
5.20 pm – 6.10 pm
Formula 2
Race 2 (30 laps or 45 mins. max.)
7.30 pm
Circuit opens to traffic