"Bread Ant", a show for children in Théâtre des Muses
March 14, 2018 @ 2:30 pm

-

March 17, 2018 @ 4:00 pm

Free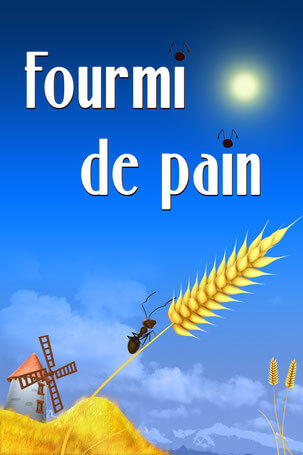 "Bread Ant", a show for children by and with Véronique Balme on Wednesday 14 March and Saturday 17 March, at 2.30 pm and 4.30 pm in Théâtre des Muses.
An adorable little ant, a puppet made on stage under the eyes of children filled with wonder, goes in search of the secret of bread.
That year, the food was hard to find and more to report to the anthill. Now, one day, Petite Fourmi hits something she had never seen in nature, something golden, fragrant, crisp, exquisite: a crumb of bread… So to know where this bread comes from and how to get it for everyone, it sets on a trip and meets the Queen of Butterflies, the Plump Mouse, and the Spider …
Tickets are between €13,99 and €15,55.