Christmas Village
December 2, 2022

-

January 3, 2023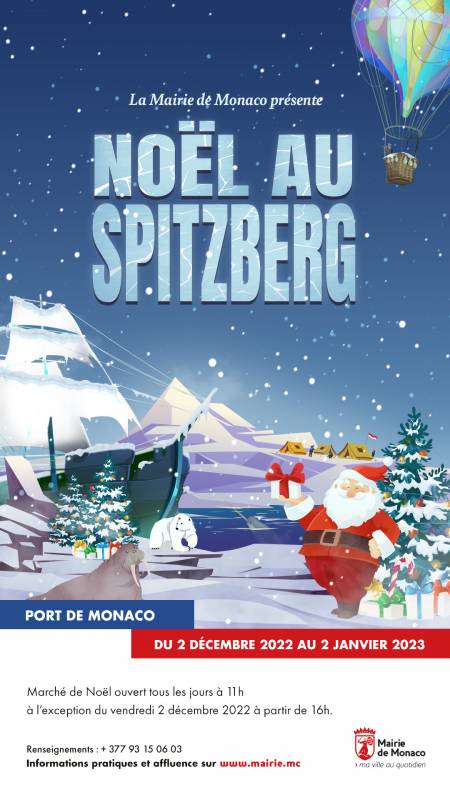 Christmas Village on the theme "Christmas in Spitsbergen", organised by Monaco City Hall from Friday 2 December 2022 to Monday 2 January 2023 in Port Hercule de Monaco. The traditional stands, stalls and chalets take up residence every year on Quai Albert Ier, amid the magnificent festive decorations and lights.
During school holidays from 2:30 p.m. to 6:30 p.m.
Saturday, December 17: "Wonderful Angels"
Sunday, December 18: "The Elves"
Tuesday, December 20: "Christmas presents"
Wednesday, December 21: "The wishing box" (show)
Thursday, December 22: "Les Luperons Lumineux"
Friday, December 23: "Santa's Hot Air Balloon"
Saturday 24 December: "Love Christmas"
Monday, December 26: "Ice Cloak"
Tuesday, December 27: "Candy"
Wednesday, December 28: "Wonderful Princesses"
Friday, December 30: "Super Heroes"
Saturday 31 December: "Les Toys"
Sunday January 1, 2023: "La Belle et la fête"
Monday January 2, 2023: "The Grooms".