Exhibition – Artists' Jewelery – From Picasso to Koons – the Diane Venet Collection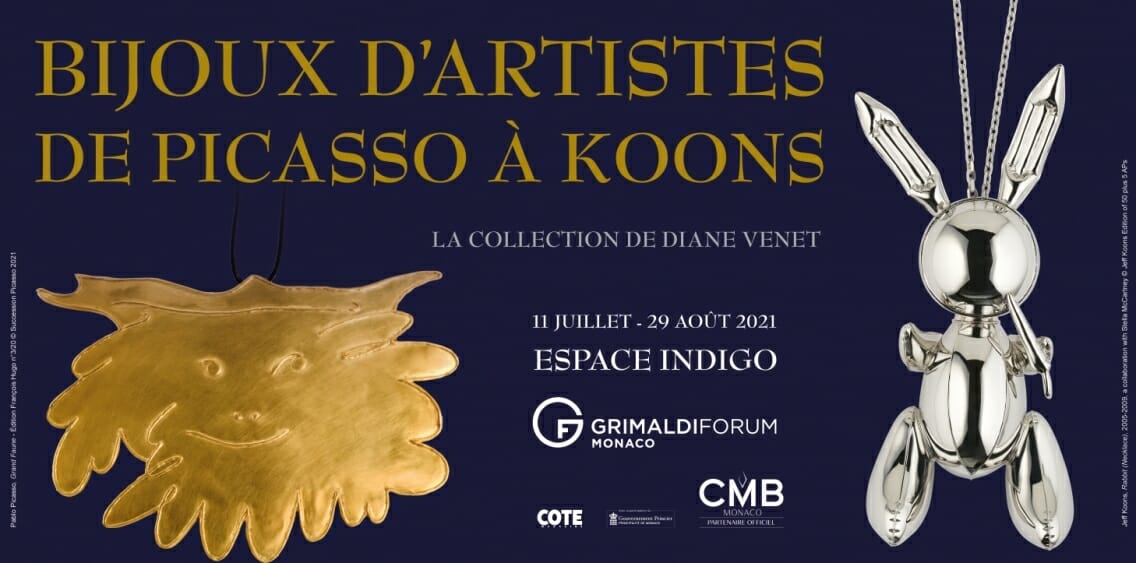 Passionate about art, Diane VENET acquired her first artist's jewel, a brooch by the painter Roy Lichtenstein, in New York in 1967. But it was her meeting with the sculptor Bernar VENET in 1985 that decided to create, through encounters, favourites or commissions from artists, a collection dedicated to the jewel of an artist.
Diane VENET brings together, over 30 years, a rich collection of more than 230 pieces of jewellery by artists. 180 of them will be unveiled for a month at the Grimaldi Forum Monaco. From Picasso to Jeff Koons, including Roy Lichtenstein, Frank Stella, Niki de Saint-Phalle, Keith Haring or Louis Bourgeois, Orlan, Miguel Chevalier… modern and contemporary, international and French artists will be represented.