Exhibition "Gardens of Monaco"
October 7, 2022

-

November 6, 2022

Free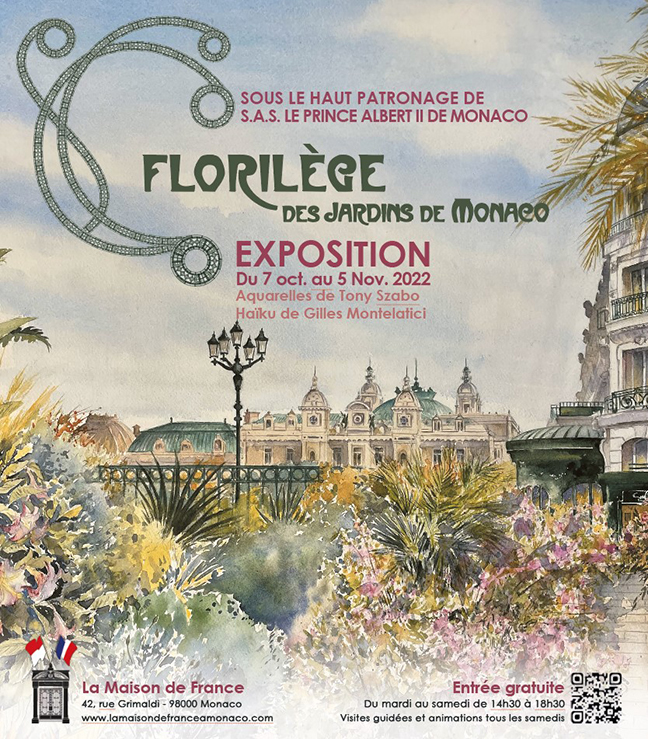 The Federation of French Groups of Monaco presents the exhibition "Gardens of Monaco", which will be held from 7 October to 5 November at the Maison de France in Monaco. The exposition is organized under the patronage of Prince Albert II.
Watercolor artist Tony Jabot focused on all the great gardens of Monaco, the Exotic Garden, the Rose Garden, the Japanese Garden, as well as gardens of the Casino and the hanging gardens of the Rock, to capture their abundance, the light and colors.
The poet Gilles Montelatici, in his turn, sought to convey the atmosphere of these gardens in short poems, in the manner of Japanese haiku, the atmosphere of these gardens, the instantaneous impressions which emerge from them.
This project is also an opportunity to visit history through the evocation of the gardens of yesteryear in Monaco, with its streets named after flowers or plants.
Free admission.