Exhibition of embroidered icons in the Principality
August 16, 2018 @ 7:00 pm

-

9:59 pm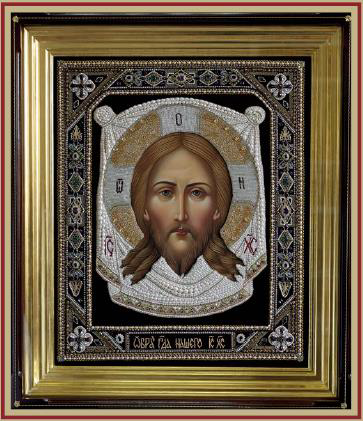 An exhibition "Painting with needles" by the icon school of Moscow – "Prikosnovenie"  (www.icons.moscow) will open on August 16 at 19:00 at the Hotel Hermitage, Excelsior Hall.
The history of the embroidery of icons with precious stones and pearls, goes back to the deepest centuries: from the time of the reign of the last Byzantine princess Sophia Palaeologue in Russia. The tradition was lost after the 1917 revolution and was revived by artist Natalia Gorkovenko and her studio 15 years ago in Moscow.
Program of the evening: explanation of the icons by the head of the workshop, Natalia Gorkovenko and musical surprise of the cellist Maxim Baytan, followed by the cocktail-dinner.
The exhibition is supported by the Embassy of the Sovereign Order of Malta in Monaco and by the Association of the "Russian Orthodox Church of Monaco" (EORM).