Exhibition of Shimabuku: The 165-metre Mermaid and Other Stories
February 19, 2021 @ 10:00 am

-

October 3, 2021 @ 6:00 pm

€4 – €6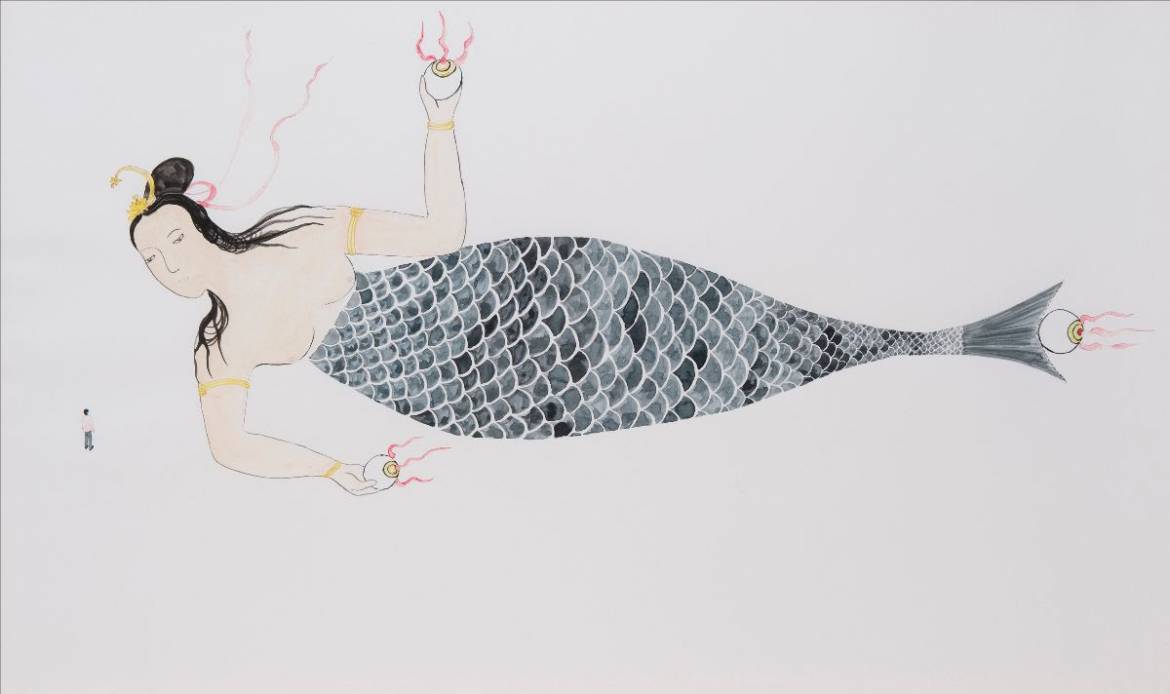 From February 19, 2020 to October 3, 2021 Nouveau Musée National de Monaco — Villa Paloma will be displaying works of Shimabuku put together in the exhibition called The 165-metre Mermaid and Other Stories.
In the style of an epic poem, the exhibition The 165-metre Mermaid and Other Stories recounts the artist Shimabuku's adventures around the world, from his native Japan to the Principality of Monaco via Brazil, Australia, and many other countries.
The artist's texts form the storyline for a journey that brings together over 20 installations, films, sculptures and photographs created over the last 30 years.
On a visit to Fukuoka Shimabuku discovered the legend and relics of a mermaid whose body was 165 metres long and decided to make this story his own and expand it, buying a long rope also 165 metres long. Taken around the world, this rope brings him closer to the fish-woman and becomes a vector linking fiction to reality, past to present and Japan to the different countries where the work is presented. Acquired by the Nouveau Musée National de Monaco in 2018, the installation I'm travelling with 165-metre Mermaid (1998–ongoing) forms the starting point for the exhibition and is enriched by the presence of artefacts produced in Monaco by different craftspeople invited in turn to make this story into a work of their own.