Exhibition "St. Luke of Crimea"
January 29, 2022

-

February 11, 2022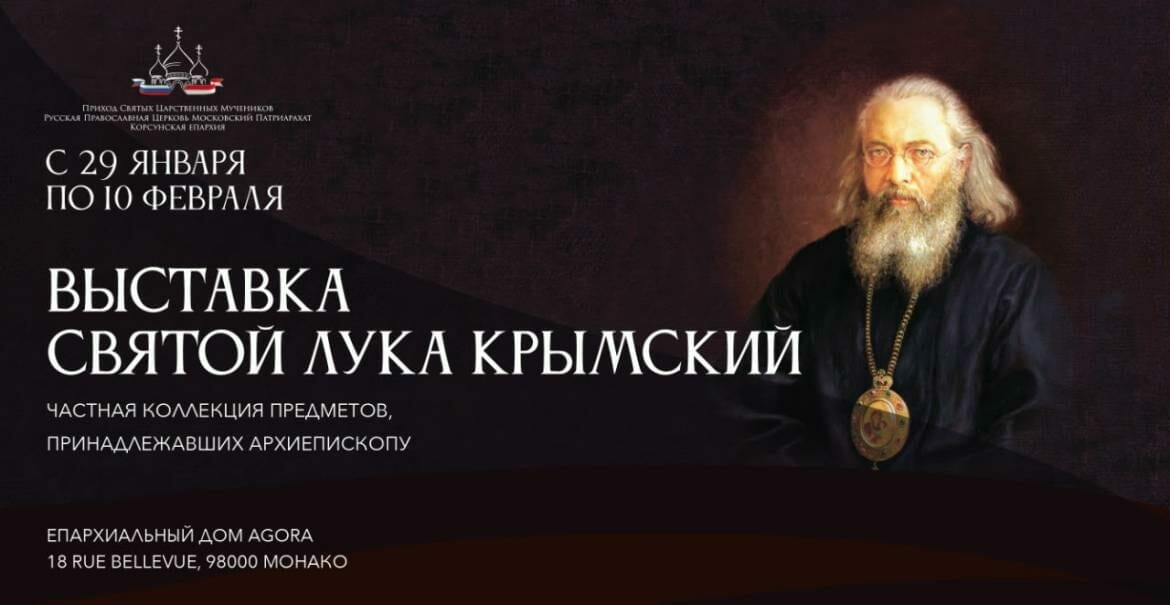 From January 29 to February 10, the AGORA Diocesan House will host an exhibition of personal belongings of St. Luke of Crimea, organized by the "Russian Orthodox Parish of the Royal Martyrs in Monaco" Association in cooperation with the Cultural Service of the Diocese of Monaco.
Archbishop Luke of Crimea is a man of amazing history and destiny, who has become one of the most revered Russian saints of the 20th century. Being both an Orthodox archbishop and an eminent surgeon, the founder of the school of purulent surgery, he became a victim of political repression due to his religious adherence and spent more than 11 years of his life in exile. He was canonized by the Russian Orthodox Church in August 2000.
The exhibition will feature items that belonged to the archbishop, among which visitors can see: manuscripts of works, speeches and sermons, drawings, photographs, as well as personal items: an inkwell, a pencil holder, towels, a bedspread and a church cover.
The exhibition, consisting of a total of twenty items, is aimed at popularizing the rich scientific, medical and spiritual heritage of St. Luke, showing an inspiring example of the saint's daily personal feat.
Further information: Diocesan House AGORA, 18 Rue Bellevue, 98000 Monaco, free admission, from 10:00 to 17:00, tel: +33 6 68 41 71 90, e-mail: prihod.monaco@gmail.com