Happy Birthday to Princess Caroline!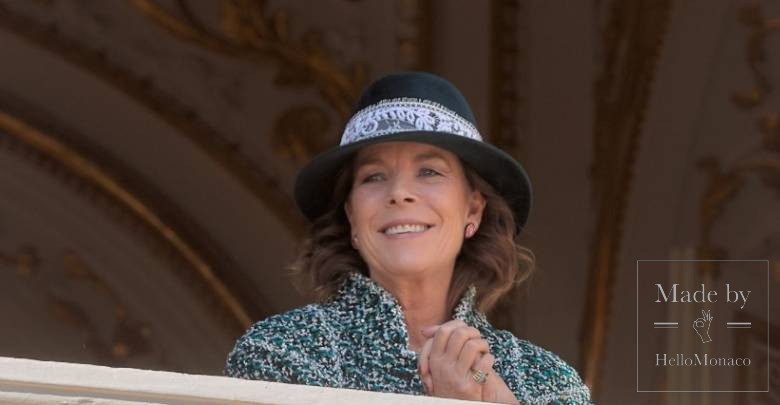 Princess Caroline Louise Marguerite was born in the Prince's Palace on 23 January 1957. She is the eldest child of Prince Rainier III and Grace Kelly.
Princess Caroline received her French Baccalaureat degree in 1974 with honours and continued her studies at the Sorbonne in Paris where she received a diploma in Philosophy and minors in Psychology and Biology.
At the request of her father, Princess Caroline took on a number of high-profile roles, including becoming the President of the Princess Grace Foundation, the Garden Club of Monaco, the Springtime Arts of Monte-Carlo and the Red Cross. During a 1985 press conference in Paris, Princess Caroline officially announced the creation of the Ballet of Monte-Carlo, realizing her mother's dream.
When Princess Caroline was 21, she married French banker Philippe Junot. Over 600 guests, including Grace Kelly's friends Gregory Peck and Frank Sinatra, attended the grand wedding ceremony. The couple divorced two years later and later the Catholic Church annulled the marriage.
In 1983, Princess Caroline walked down the aisle once again when she married Stefano Casiraghi. Caroline and Stefano had three children; Andrea (1984), Charlotte (1986) and Pierre (1987).
At the age of 33, Caroline suddenly became a widow when Stefano Casiraghi was tragically killed during a boat race.
Nine years later, in a quiet civil ceremony on her 42nd birthday, Caroline became the Princess of Hanover when she married Prince Ernst August of Hanover. In 1999, Princess Caroline gave birth to her fourth child, Princess Alexandra of Hanover.
When Princess Grace died in 1982, Princess Caroline served as the de facto first lady of Monaco. During an interview just one year after his wife's death, Prince Rainier said that Princess Caroline stepped into her mother's shoes with the same spirit as her mother.
Throughout the years, Princess Caroline has always managed to turn heads with her impeccable style.