Made in Japan in Monaco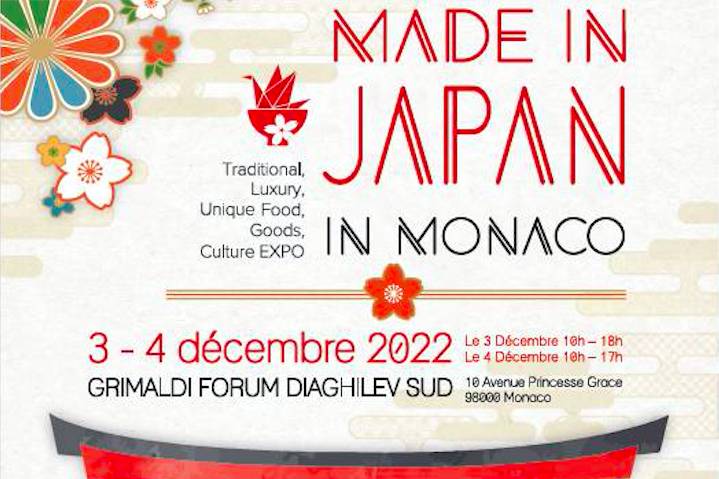 Discover specialties, Teas, Japanese sake and other many products, available only in Japan from 3rd to 4th December, 2022 in the Grimaldi Forum!
Also you can find and beauty of traditional luxury handicraft products, and secrets of healthy living way. This is the unique and forgettable moment to feel the real MADE IN JAPAN quality in MONACO.