"Maman" by the Princess Grace Theatre
November 2, 2022 @ 8:00 pm

-

10:00 pm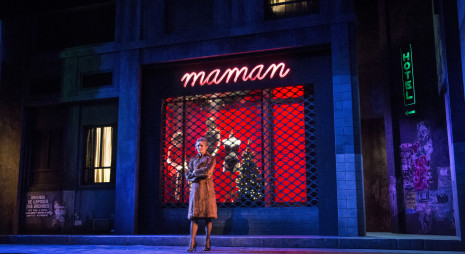 "Maman" by the Princess Grace Theatre is on Wednesday 2 November 2022, at 8 p.m. in the Grimaldi Forum Monaco.
A city, at night. A woman is waiting for her taxi, wrapped in a fur coat. A young man walks past her for the first time. Passes her by. Comes back to her, slowly. And asks her a question that will change their lives.
Vanessa Paradis personifies a sensitive, endearing and inspiring woman. A role imagined and written for her by her husband, Samuel Benchetrit. We find all his universe there: an absurd situation, poetry, humor and drama. He recounts life's trials, the couple's difficulties, motherhood, as the play goes through emotions that are as funny as they are dramatic.
Show with Vanessa Paradis, Samuel Benchetrit, Simon Thomas and Gabor Rassov