ELEVATE. Space Conference & Gala Dinner
November 2, 2022 @ 2:00 pm

-

11:30 pm

€1290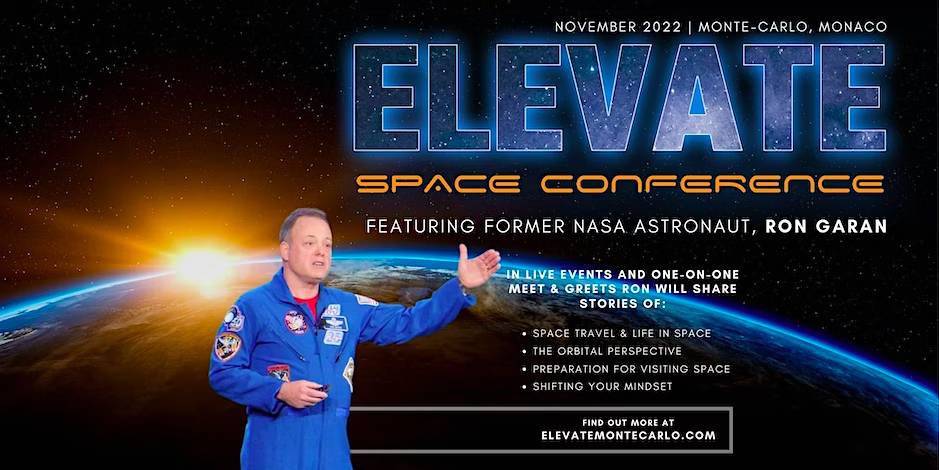 ELEVATE. Space conference and 12 course, two Michelin starred gala dinner, honouring NASA Astronaut, Ron Garan.
In November 2022, former NASA astronaut, Colonel Ron Garan will visit the Principality of Monaco, by the initiation of Monaco resident, Zsolt Szemerszky. During his visit, Ron will meet and greet local school kids and residents and will give a public presentation (ELEVATE Monte-Carlo).
Space and innovation are highly important nowadays, the government also entered into the Space Race with the Creation of a Bureau of Space Affairs. Through his interactive presentation and storytelling, using his fascinating experiences, Ron Garan will share his experiences of his space travel.
"My goal was to bring an authentic voice to the Principality of Monaco who can deliver a renewed sense of awe and wonder, someone who actually has experienced living in the space station. Many people and future space tourists want to represent this industry but learning from someone like Ron, who has spent 178 days in space, and has accomplished four spacewalks is a special opportunity." – Zsolt Szemerszky, organiser