Monaco Dance Forum
December 11, 2021

-

December 13, 2021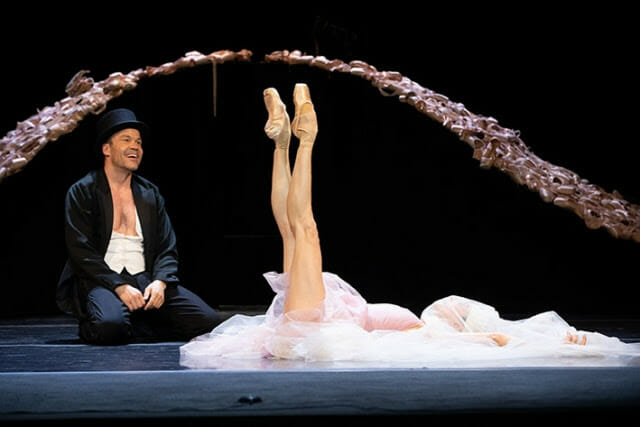 Monaco Dance Forum: "L'Heure Exquise" ("The Exquisite Hour") by Maurice Béjart, a choreographical performance by the Compagnie des Ballets de Monte-Carlo on Saturday 11 December, at 7.30 pm and Sunday 12 December 2021, at 3 pm in Opéra de Monte-Carlo – Salle Garnier.
From December 11, a panel of international companies and artists will be invited to the MONACO DANCE FORUM to offer you a series of new shows!
Inspired by Samuel Beckett's text "Oh! the beautiful days", with Alessandra FERRI & Carsten JUNG. In this ballet, Maurice Béjart frees Winnie, the heroine of Oh! les beaux jours, one of Samuel Beckett's most famous plays. Where Beckett unleashes violence in stillness, Béjart dissolves it in dance.