Monte-Carlo Spring Arts Festival 2019
March 15, 2019

-

April 14, 2019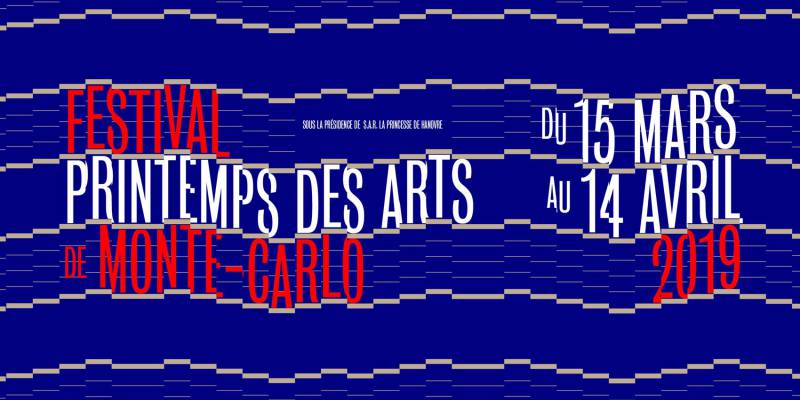 Monte-Carlo Spring Arts Festival 2019 from Friday 15 March to Sunday 14 April 2019, Principality of Monaco.
Since 1984, the Spring Arts Festival invites you to rediscover the so-called "classical" music.
Despite its more than 30 years of existence, each edition of the Festival is unique thanks of course to music itself, artistic projects, inventions of all kinds but also to a program that is reinvented each year. In total, 22 concerts and a film will be given between March 15 and April 14, 2019, in 9 different places in the Principality. For this 35th edition, Alexandros Markeas composer-in-residence of the festival, will give the opportunity to present his works to the young musicians of the region.
The 2019 edition under the chairmanship of S.A.R The Princess of Hanover will focus on the less known aspects of the concerto and string quartet, showing that these genres are not "classical". You will be able to discover how the Beethoven quartets, considered as absolute and classic reference, explore from the first opus forms, sounds and themes among the most adventurous in the history of music. The piano will also be part of the program. Indeed, it is plunging without limits in its repertoire that we discover its less "classic" and most surprising aspects.
This year, the Festival will also pay tribute to two figures of the twentieth century: Mauricio Kagel and Karlheinz Stockhausen. The Western tradition will also be at the rendezvous with unique Mongol songs called "diphonic" due to their ability to produce two sounds at a time.
Finally, as every year, the festival will offer you an unknown journey: you can board a bus to an unknown destination with only guaranteed to be surprised on arrival by music and surprising places.