"Nocturnal Illusions", a contemporary musical by Pascal Lacoste
March 14, 2019

-

March 17, 2019

Free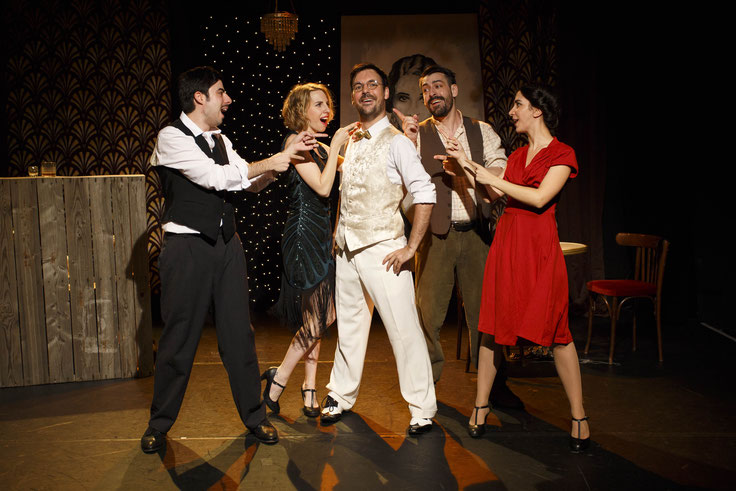 "Illusions nocturnes" ("Nocturnal Illusions"), a contemporary musical by Pascal Lacoste on Thursday 14 March, at 8.30 pm, Friday 15, Saturday 16 March, at 9 pm and Sunday 17 March, at 4.30 pm Théâtre des Muses.
Paris, 1939.
A visionary artist returning from Broadway bought an old printing house to create the cabaret of the century. Petrified of ambitions, idealism, love of the stage but without financial resources, he surrounds himself as he can with a young and pretty old prostitute waitress, a lighting poet, a revolutionary painter and a young Polish street singer whom he hires to perform the show.
All these slightly broken beings who evolve in a climate between the two wars, with the urgency to live and the rise of Nazism in the background will be recognized in their common quest, creation and "Art", this cabaret which, every evening, will offer the people a place of celebration and joy. To love, to take a revenge, to honor a promise, to avenge oneself, to exist differently than expected, to start again… The show will be grandiose!