Opéra de Monte-Carlo: "Andrea Chénier"
February 21 @ 8:00 pm

-

10:00 pm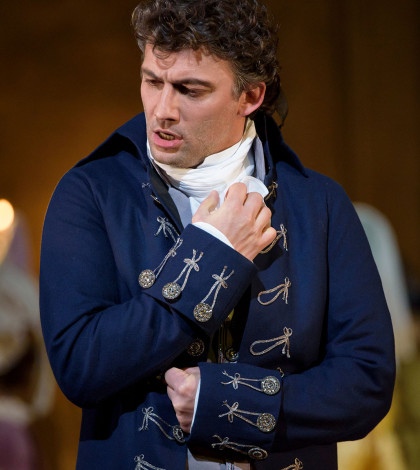 Opéra de Monte-Carlo presents the opera Andrea Chénier by Giordano, a historical drama in 4 scenes, put on stage with musical direction of Marco Armiliato, stage direction by Pierfranco Maestrini on Tuesday 21 February 2023, at 8 pm, in Opéra de Monte-Carlo – Salle Garnier.
New co-production with the Bologna Teatro Comunale.
Jewel of the Giovane Scuola, Andrea Chénier is much more than a series of memorable arias and duets offered to its three main soloists. It is also a choral work whose multiple characters are sketched with a lively line and with remarkable accuracy. Thus is superimposed, on the poignant story of the love that the young Madeleine de Coigny felt until her death for the poet André Chénier, a skilful description of the tilting of the Old World towards uncertain times, but also of the destructive impulses that inhabit human beings as soon as the social norms of their environment tend to disappear.
Directed by Pierfranco Maestrini, this new production will see the live debut of the highly anticipated Jonas Kaufmann alongside Maria Agresta in the role of Madeleine de Coigny.