Pentecost 2018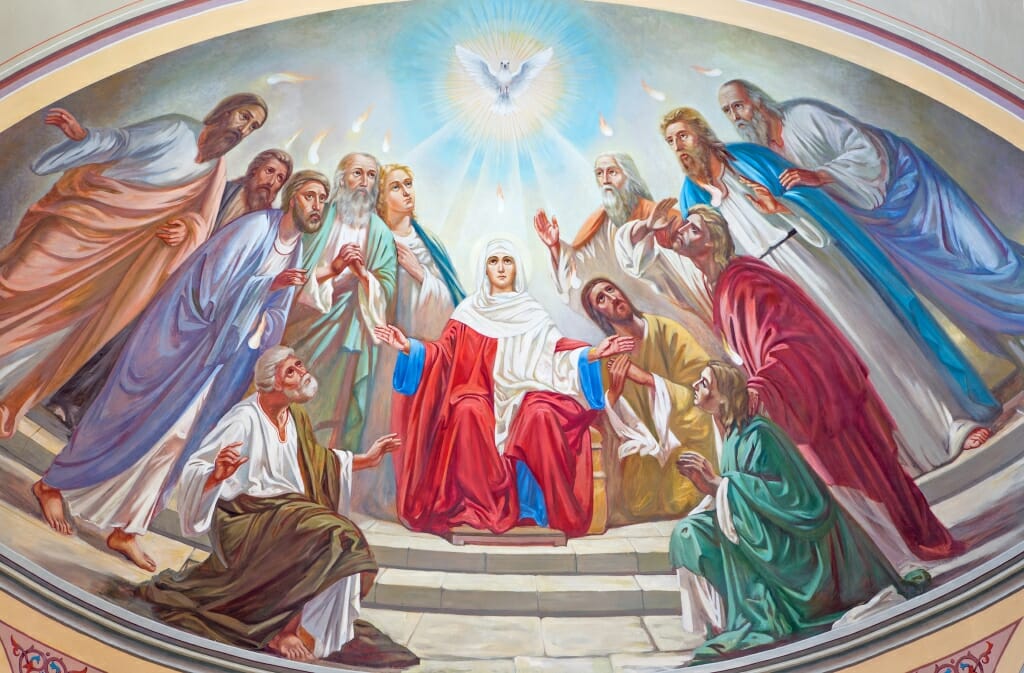 Pentecost recalls the gift of the Holy Spirit to the apostles and the birth of the Church. This event is symbolically celebrated fifty days after Easter (in Greek, pentêkostê means "fiftieth" see in the Bible the 2nd chapter of the Acts of the Apostles). This holiday is understood only in connection with Easter and Ascension. At Easter Jesus rose from the dead before ascending to heaven at Ascension 40 days later.
Thus, Ascension is always celebrated on Thursday in Monaco and in France and Pentecost on Sunday. Pentecost also marks the end of Easter time, the feast time following Easter.
This year, prepared by the Service of Christian Initiation, 15 adults will receive confirmation on the day of Pentecost at 10:30 in St. Charles Church. The confirmation mass will be celebrated by Bishop Bernard Barsi, our archbishop.