PhiloMonaco Week
June 7, 2022

-

June 13, 2022

Free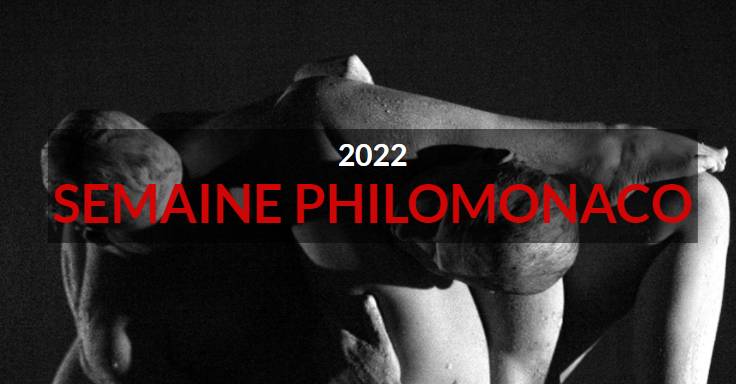 PhiloMonaco Week will take place from Tuesday 7 June to Sunday 12 June in various locations around the Principality.
Philosophy association "Les Rencontres Philosophiques de Monaco" aims to foster a "community" in which the words and ideas of philosophers circulate freely among us all, giving us insights – however modest – into issues that are becoming increasingly complex in our modern world. As part of this approach, the association is holding PhiloMonaco Week from Tuesday 7 to Sunday 12 June 2022, with numerous personalities invited to take part in conversations, dialogues, round tables, and classes devoted to topics such as Ecology, Education, Care, Women, and Pleasure – including the Pleasure of Philosophising.
PhiloMonaco Week will be attended by Charlotte Casiraghi, Laura Hugo, Robert Maggiori, Raphael Zagury-Orly, the members of the Jury – Isabelle Alfandary, Paul Audi, Étienne Bimbenet, Catherine Chalier, Marc Crépon, Sandra Laugier, Claire Marin, Géraldine Muhlmann, Judith Revel, Camille Riquier, and Patrick Savidan, while many other personalities will take part in the events and debate with audiences, including: Cynthia Fleury, Fabrice Luchini, Camille Froidevaux-Metterie, Éric Marty, Chantal Birman, Serge Audier, Divya Dwivedi, Emanuele Coccia, Karol Beffa, Camille de Toledo, Éric Fiat, Edwige Chirouter, Michaël Fœssel, Frédéric Lenoir, and Najat Vallaud-Belkacem.
The week will include two special highlights:
Prize Ceremony – Thursday 9 June at 8 pm – Théâtre Princesse Grace
Presided by Charlotte Casiraghi, introduced by founding member Raphael Zagury-Orly and in the presence of Jury President Robert Maggiori and the members of the Jury, the ceremony will include the presentation of the Prize for a publication, the Honourable Mention for a publishing house, and the High School Prize awarded to two students.
The ceremony is free and open to the public, subject to available seats.
"Le Mystère Nietzsche" – Saturday 11 June at 7 pm – Opéra de Monte-Carlo
Fabrice Luchini will be reading "Le Mystère Nietzsche", followed by a conversation with the philosopher Éric Fiat.
Tickets available from Monte-Carlo Société des Bains de Mer:
https://www.montecarlosbm.com/fr/spectacles-monaco/le-mystere-Nietzsche
THE EVENTS ARE FREE AND OPEN TO ALL (although advance reservation is necessary is some cases).