"Scapin the Schemer" by Molière in Théâtre des Muses
June 7, 2018

-

June 10, 2018

€17 – €28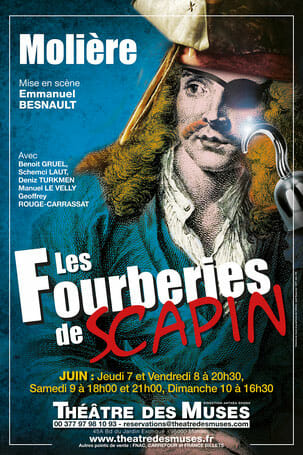 "Scapin the Schemer" ("Les fourberies de Scapin"), classic theatre by Molière with Benoit Gruel, Schemci Laut, Geoffrey Rouge-Carrassat, Deniz Turkmen and Manuel Le Velly on Thursday 7 and Friday 8 June, at 8.30 pm, Saturday 9 June, at 9 pm and Sunday 10 June, at 2.30 pm and 5 pm in Théâtre des Muses.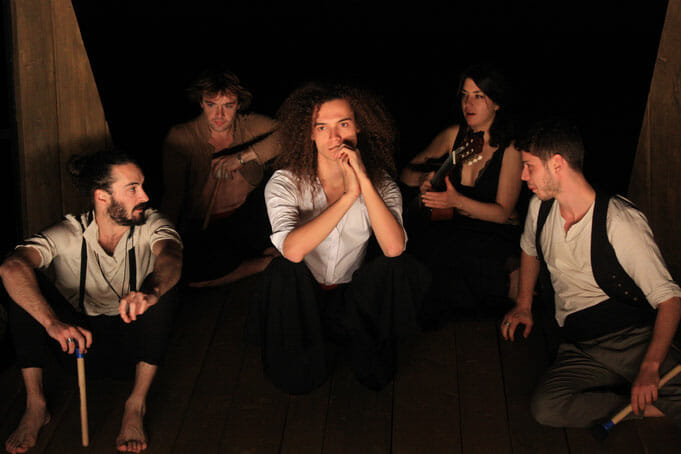 "But what the hell was he going to do in this galley?" In a furious rhythm, a troupe of five actors, musicians and singers seizes one of the funniest comedies of Molière, revisited in music in the spirit of trestle theater and commedia dell'arte.
Two friends, Octave and Léandre, each married a young woman of unknown birth, whom they fell madly in love with. But without the consent of the two fathers, Argante and Geronte, have marriage plans for their children! The sons think they are lost and do not know what to do. Fortunately, Scapin, a clever and generous valet, is there to make youth and love triumph.
Tickets are between 17 and 28 euros.