Sporting Summer Festival 2019 – Cirque du Soleil
August 9, 2019 @ 8:00 am

-

5:00 pm

€233,50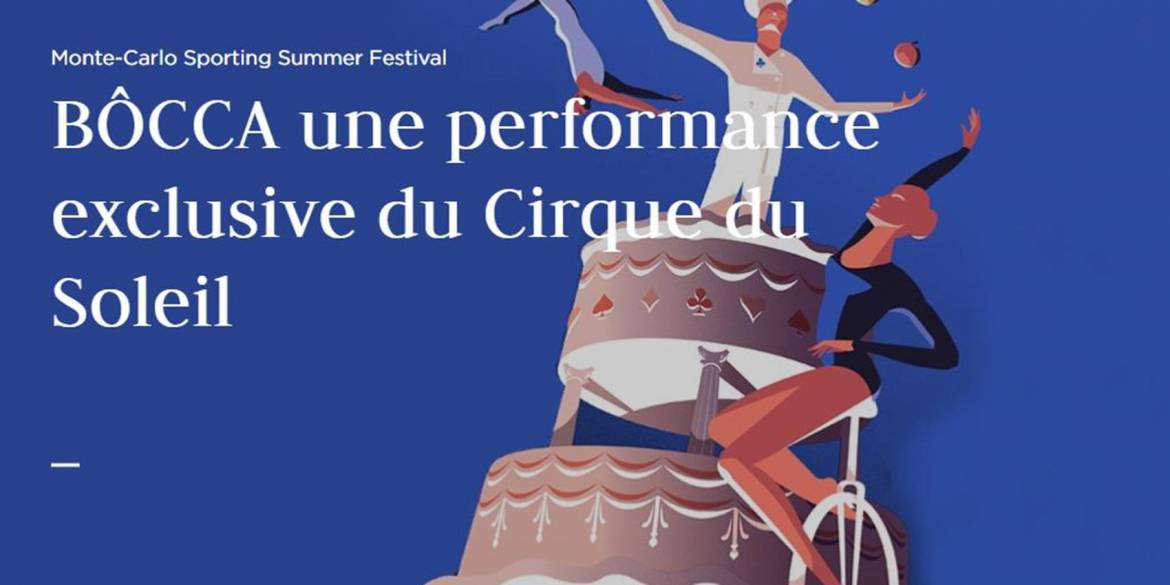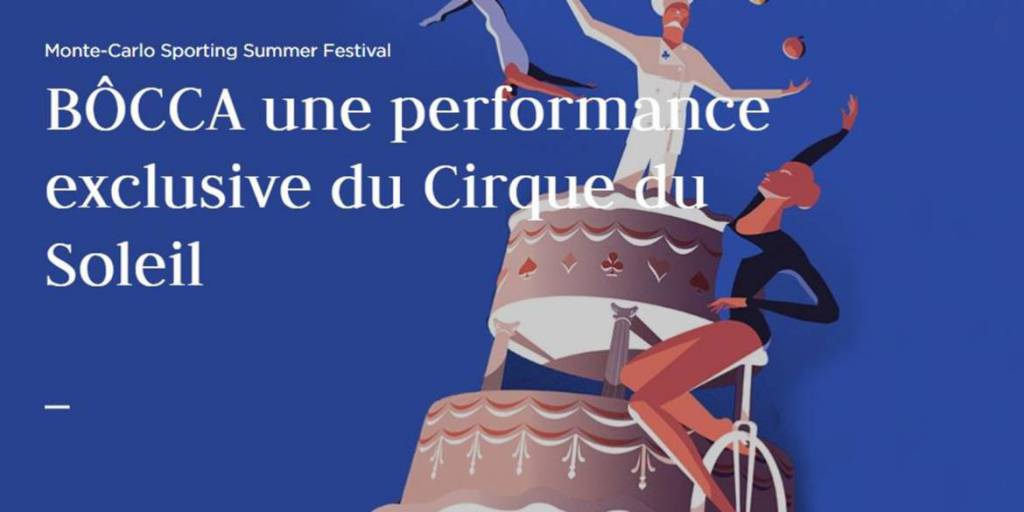 For the second successive year,
Cirque du Soleil
is coming to Monaco from 
Thursday 15 to Monday 19 August 2019, at 8.30 pm, Le Sporting Monte-Carlo – Salle des Etoiles.
An acro-culinary wonderland
Cirque du Soleil will be performing an exclusive show, blending the worlds of cuisine and stunning acrobatics. In a bright and warm atmosphere, the famous Canadian troupe will merge circus and culinary arts.
In the kitchens of a restaurant at the Casino Monte-Carlo, a brigade of formidable cooks will create great dishes – from exquisite salmon jelly to a sumptuous cake. These culinary masterpieces will come to life in an acrobatic spectacle that will delight young and old alike.
Acrobatics and choreography
The talented troupe will give form to this gastronomic wonderland, with high-flying games, rings, aerial silks, rollerskates, juggling of all kinds, unicycles and trapeze dancing all on the menu of this culinary allegory.
Music
The food-themed fantasy will be accompanied by a soundtrack inspired by music-hall and jazz, featuring mainly acoustic melodies and plenty of brass, along with accordion and harmonica, for a jazzy, funky ambiance.
Concert type: Dinner and Show
Doors open: 8 pm
Concert begins: from 10.30 pm
Dress code: Jacket required – Proper attire required