"The Choice of Souls", contemporary theatre
April 5, 2018

-

April 8, 2018

€17 – €28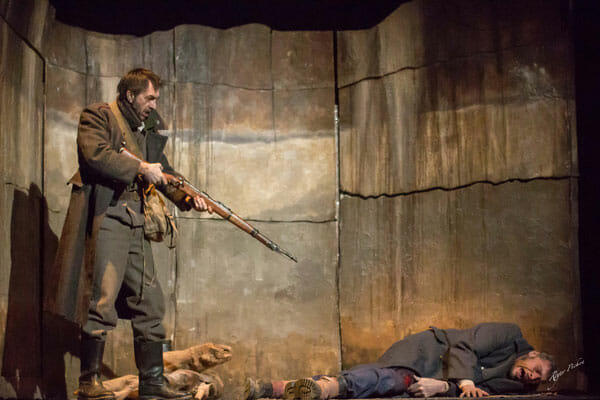 "The Choice of Souls" ("Le choix des âmes"), contemporary heroic theatre by and with Stéphane Titeca and Alexis Desseaux on Thursday 5 and Friday 6 April, at 8.30 pm, Saturday 7 April, at 9 pm and Sunday 8 April, at 4.30 pm Théâtre des Muses.
1916, Verdun: A German musician and humanist and a rural Frenchman and revenge seeker are stuck in a hole. They have nothing in common and yet if they do not help each other, they will both die. To escape both enemies need each other. With them, incredible but true, a cello. Despite the situation, the music and the soul of the instrument will return them to their humanity. They will have to forget their fears, overcome their hatred, trust each other despite their differences. But what is the future for those who make the Choice of Souls?
Through this more than ever-contemporary humanistic fable, two men choose the cello rather than the bayonet, life rather than barbarism, the choice to resonate and reason.
Tickets range between 17 and 28 euros.