The Superyacht Chef Competition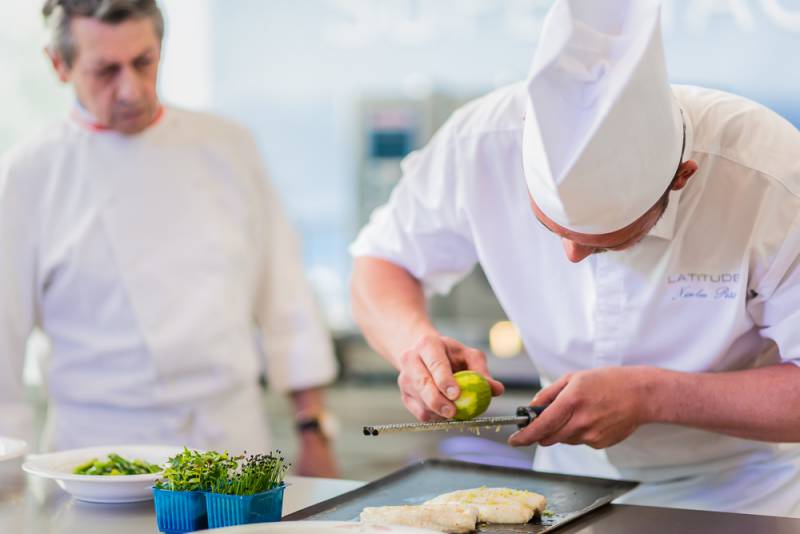 The Superyacht Chef Competition is held on Thursday 30th March 2023.
Nine chefs working on 40+m superyachts have a rendezvous with the Superyacht Chef Competition, presided by the three-Michelin star Chef Yannick Alléno, surrounded by gastronomy experts and supervised by Chef Joël Garault, President of Goûts et Saveurs.
Held under the aegis of YCM's La Belle Classe Academy training centre, the competition puts the spotlight on gourmet cuisine at sea, another facet of yachting professions. Fully supported by their owners and crew who always come along to encourage them, contestants have to come up with dishes from a basket of mystery ingredients while complying with the contest's anti-waste criteria. It is all part of the 'Monaco, Capital of Advanced Yachting' approach, initiated by YCM to position the Principality as a destination synonymous with excellence and sustainability in the sector.