Two-evening conference-concert "Rainier III and Music"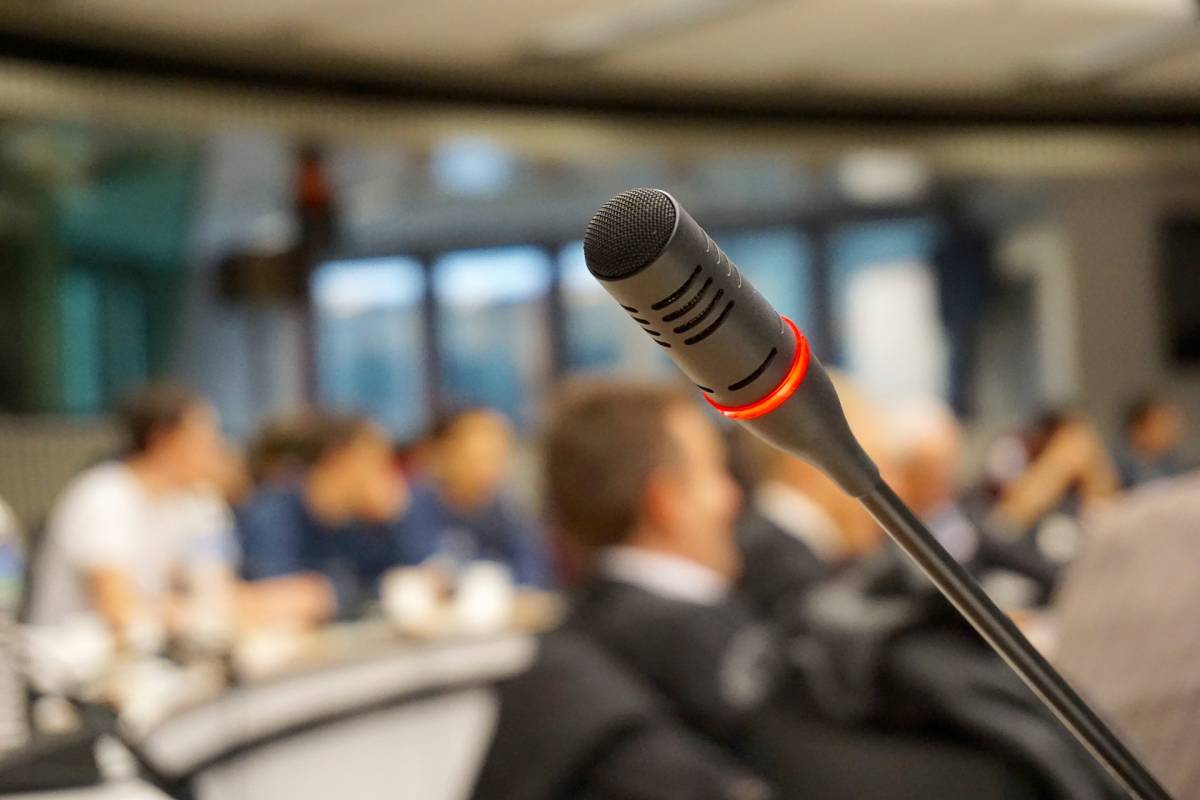 As part of the commemoration of the centenary of the birth of Prince Rainier III, the Alliance française de Monaco, chaired by Jean-Yves Giraudon, is offering an exceptional event in two parts on the theme "Rainier III and music".
This event will take the form of a two-evening conference-concert at the Théâtre des Variétés on October 6 and November 10. First part: art music; second part: traditional, jazz and variety music. These two moments will pay tribute to Prince Rainier by showing his desire to highlight musical art in the Principality and its international resonances. The speaker, Raphaëlle Doubli, is a musicologist, bassoonist, music therapist, corporate trainer and Integrative Flash Hypnosis® practitioner.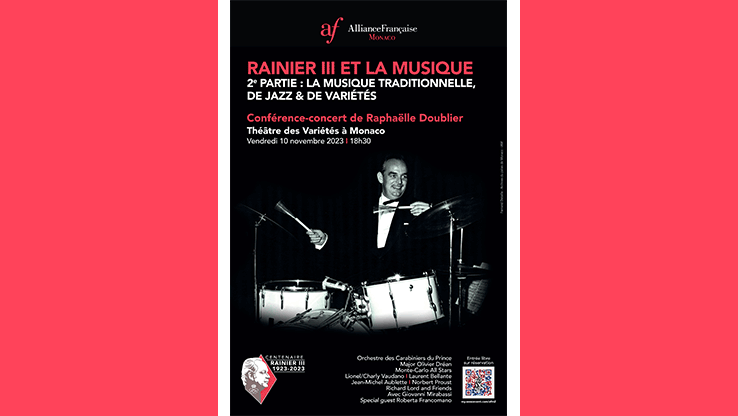 November 10
The second part on November 10 will present the action of Prince Rainier to perpetuate the musical traditions of Monegasque folklore which are essential to affirm the identity of the Principality. A musical surprise will be played, as a world premiere, to highlight a new side of Rainier III, thanks to Olivier Dréan. Furthermore, the Prince's interest in the Principality's musical venues will be highlighted by Maurice Vinitzki. The speaker will show the action of Rainier III in several aspects. A sound tour of musical tributes will highlight his role as patron through the unpublished world creations, composed for him, preserved privately, by Lionel and Charly Vaudano. Finally Richard Lord will testify in music to his musical link with the Prince.