"Une maison de poupée" ("A doll's house") in Théâtre des Muses
January 19

-

January 23

Free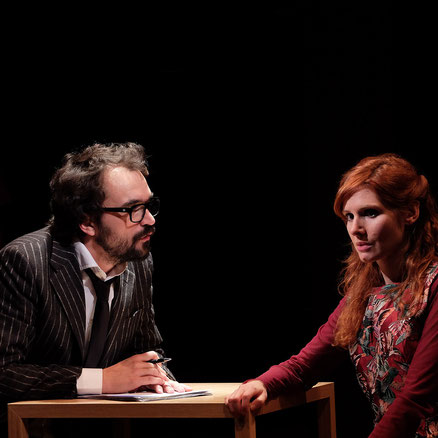 "Une maison de poupée" ("A doll's house") is on stage of Théâtre des Muses on Thursday 19, Friday 20 and Saturday 21 at 8:30 p.m., and Sunday 22 January at 4:30 p.m.
It's Christmas and the dollhouse where the couple Torvald and Nora Helmer live, under the appearance of happiness, with their three children is preparing for the party. Especially since Torvald is going to become a bank manager! However, Krogstad, his former employee, becomes a real blackmailer who, in revenge, threatens to reveal Nora's heavy secret. Because Nora is not only a submissive, whimsical and naive woman-child.
The doll's house is transformed into a glass cage, the bourgeois drama into a Hitchcockian thriller. The reunion with his childhood friend, Madame Linde, an emancipated woman, will end up opening the doors to truth and the freedom to be herself.