Monaco with children
Christmas and New Year with Children: the Most Scenic Places in the Principality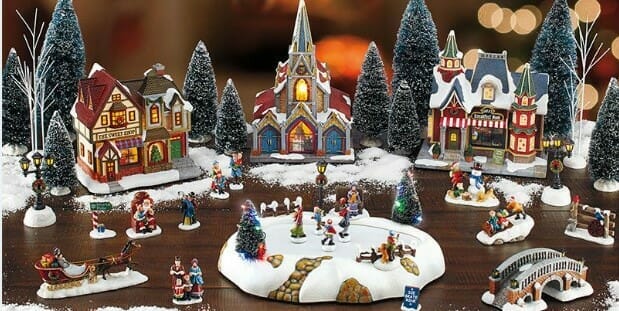 The streets are all decorated, windows sparkling with bright Christmas lights, champagne is flowing, tables abundant in culinary delights, gift paper is rustling in our hands… It is holiday time and joyful Christmas anticipation is in the air. Children are particularly looking forward to  Christmas Eve. And adults become little children. HelloMonaco will guide you through the most wonderful and festive places for your children to visit in the Principality.
Christmas Village
How do you like the idea of ​​visiting the birthplace of jazz, in New Orleans, over Christmas? Strolling through the glittering streets of the French quarter, drinking mulled wine, peeping into winter chalets, all while staying in Monaco? This is indeed possible! This year's Christmas Fair theme is "New Orleans" with its vibrant architecture, cottages and music. On top of the traditional Ferris wheel and carousel, you will also have the opportunity this year to take a little train – and there is a newly featured "peche aux canards" too (hook a duck for a prize). This and more! Don't forget your smartphones; this year's Christmas Village is interactive thanks to an augmented reality application – PlayMagic. It is very simple to use; you just scan a QR code from the Christmas village totem pole and get the chance to see three different animations. The Village is open from December 7 to January 6, in Port Hercule.
Opening hours:
Sunday to Thursday–  11am to 10:30pm
Friday to Saturday– 11am to 11pm
During school holidays (December 23, 2018 — January 6, 2019):
Open all week– 11am to 11pm
Exceptionally closed:
December 24  – 11am to 7:30pm
December 25 and January 1 – 2:30pm to 10pm (possibly open from 11am)
Please check the detailed information on the website: http://www.mairie.mc/poles/animations/animations-de-fin-d-annee/le-village-de-noel
Christmas Carousel
"She ran, bought a ticket and at the last second took the merry-go-round … I suddenly felt so happy because Phoebe was spinning on the merry-go-round …", wrote Jerome D. Salinger in the final scene of the celebrated book "The Catcher in the Rye". The carousel, does indeed bring joy to children and parents alike, even if the adults stay with their feet on the ground watching their little ones. During these December days, treat your children and yourself to this joyful experience! Come for a ride on the Christmas carousel provided by the Hermitage Monte-Carlo hotel in Beaumarchais Square.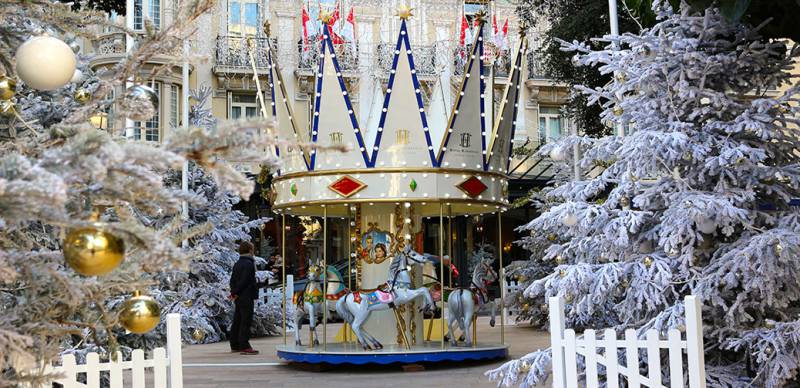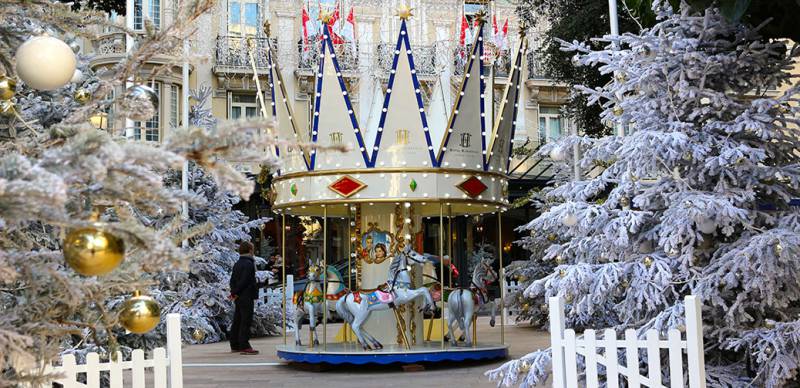 Open from December 20 to December 31.
Tea party at the Hermitage Hotel
Who would say no to cakes and other delicacies, especially during the festive season? Nobody would! Children and adults alike would all love to indulge in an afternoon cup of tea with a piece of cake made by a pastry chef. You will also get to listen to Christmas stories and enjoy the company of Santa Claus! And how do you like the idea of your children becoming little pastry chefs and creating their own sweet masterpieces? If you do, save these dates! Hotel Hermitage Monte-Carlo, has prepared this special treat for you and is expecting you for tea:
December 19, 22, 23 from 3 pm to 6 pm
On Christmas Eve, December 24, from 3:00 pm to 5:00 pm.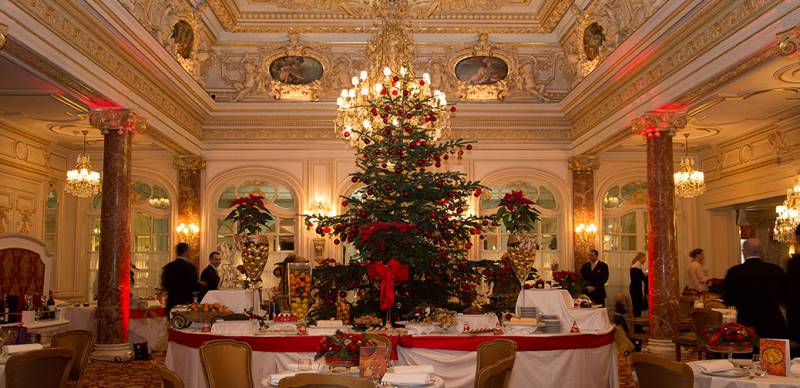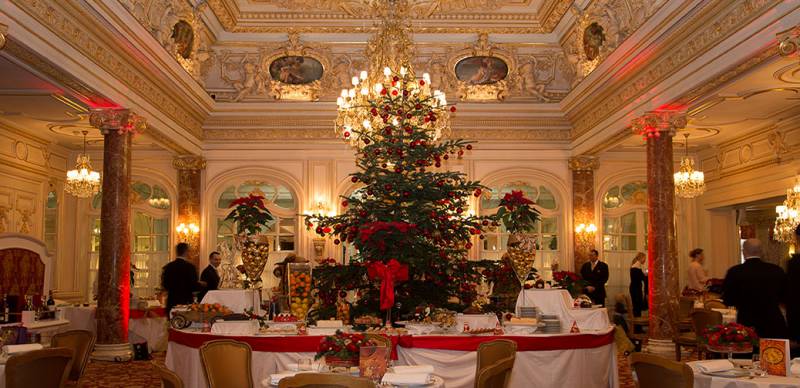 Light Show in Casino Square
What makes us most happy during the winter holidays? Of course, it's the bright Christmas lights. Our hearts beat enthusiastically and we smile wistfully at this magical New Year's light fantasy. Do not miss out on the fabulous light show in Casino Square that delightfully transforms the old Casino building by its spotlights and invites you into a fairy tale of light, colour and sound.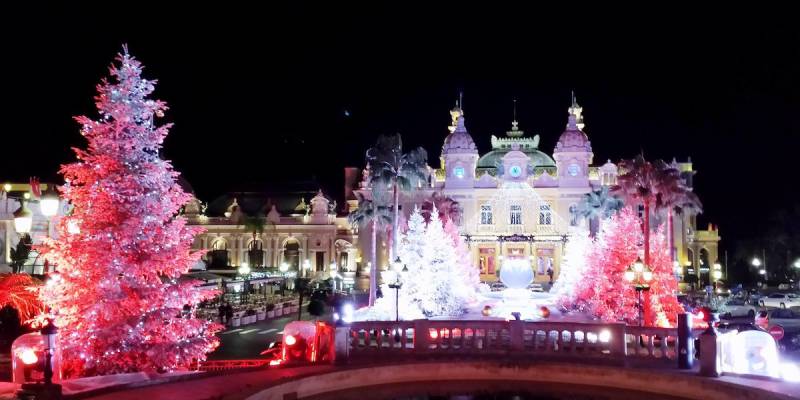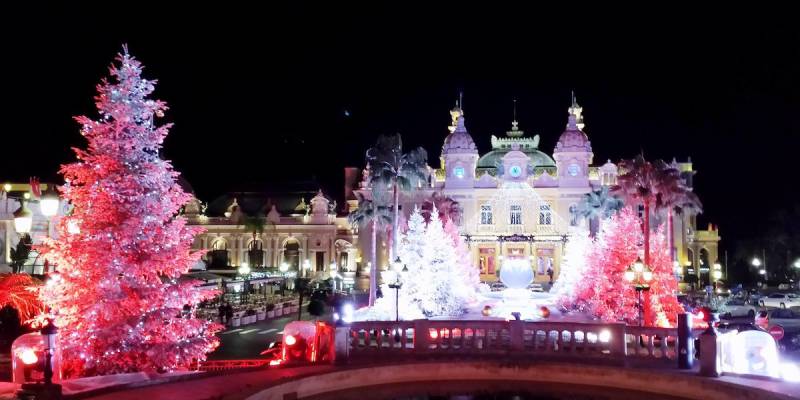 Opening days and hours:
December 29, 30 and 31 – from 6:00 pm to 2:00 am (the light show is projected every 20 minutes)
LEGO Exhibition – Bricklive Monaco
Did you know that this year the whole LEGO universe is available for a visit? Surrounded by  Star Wars decorations, your entire family will get to build their very own idealized structures in Lego bricks. Following its success in London in 2017, the LEGO bricks exhibition comes to Monaco. This is an unforgettable, interactive adventure immersing you into the atmosphere of Minecraft and Galactic games. A show, a graffiti wall, sculptures and thousands of bright LEGO bricks are waiting for you at the Grimaldi Forum.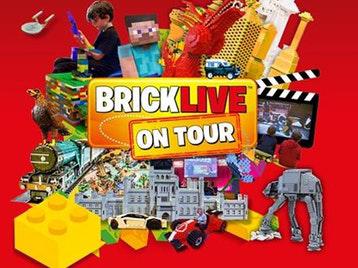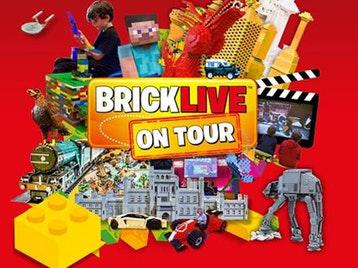 Opening days and hours: December 22 to January 6 – 10am to 6pm (closed on December 25 and January 1)
The Nutcracker by the Moscow Classical Ballet Theatre
The world famous Nutcracker ballet, danced to the marvelous music of P. I. Tchaikovsky, so full of Christmas atmosphere, will be held this year at the Grimaldi Forum. Performed by the State Academic Theater of Classical Ballet of Natalia Kasatkina and Vladimir Vasilyev, this ballet boasts the 60-year old classical choreography by Vasily Vainonen. It is now enriched by the appearance of a seven-headed mouse king, snow-covered city scenes and a joyful bustle around the Christmas tree. "That very instant a little silver bell sounded:" Ding-ding-ding-ding! "The doors swung open, and the tree was shining so bright that the children made a loud cry:" Ah, ah! "- and froze on the threshold … – Oh, how wonderful, oh, how wonderful! ", wrote Amadeus Hoffmann in his famous fairy tale "The Nutcracker and the Mouse King". This ballet is sure to add an electrifying fairytale and joyful atmosphere to your New Year's Eve.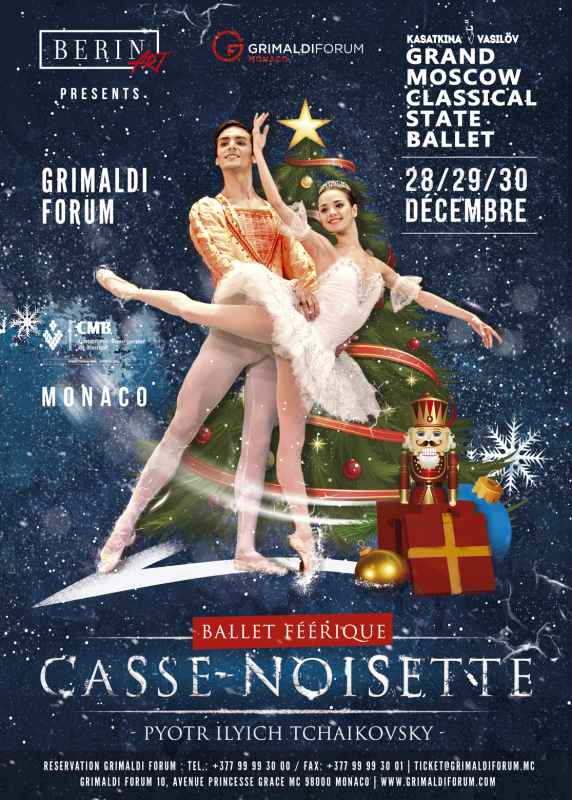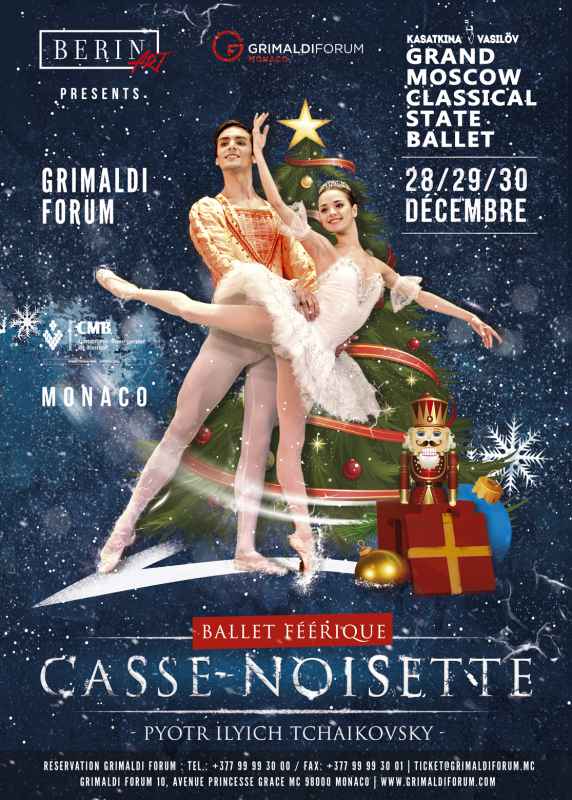 Opening days and hours:
December 28 to 30 – at 8 pm
Photos @ updownsoft.com/mairie.mc/luxurytraveldiary.com/monaco-life.com/m.ents24.com/grimaldiforum.com