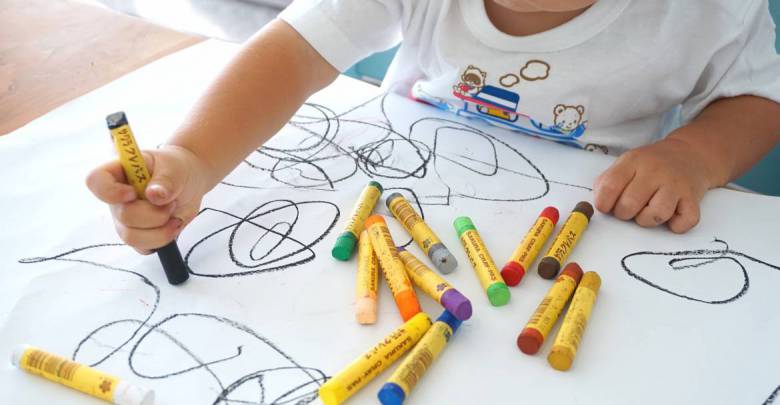 Monaco is an excellent place to send your child to school. The level of attention, academic rigour and support for working schedules is hard to beat.
Before choosing a kindergarten, there are some basic rules to know about the Monaco system. First, enrolment in école maternelle begins the year your child turns three years of age. So if your child turns three in December, you could enrol him/her for to begin in September of that year.
Monaco has seven nursery and primary schools, including bilingual international schools. School is obligatory from the ages of 6-16, so sending your child to kindergarten is your choice. You also have the choice of sending your child to the nearest school based on your neighbourhood or to any of the other, private schools.
The final important thing to know is that like France, Wednesdays are early days, so parents often enrol their child in sports or music lessons on this day. There are also activity centres such as La Turbie Club and Etoile de Monaco, which offer various sports and other activities. The rest of the week, school runs from 8:30 to 11:15 am, breaks for lunch and restarts at 2pm until 4pm. Students must be picked up at the canteen for the lunch break, unless the mother works full-time.
Monaco has an excellent social system for working mothers. This includes full care from 8:30am to 6:30pm. You must register for this early in the year, along with registration for the Wednesday extracurricular activity club. The application for enrolment of this club can be downloaded from the Monaco government website.
Monaco offers many options when choosing a kindergarten. There are state schools, catholic schools, international schools and a Waldorf/Steiner school to choose from.
The International School of Monaco
The most popular school amongst the international community is the International School of Monaco (ISM). They offer bilingual education in French and English from ages 3 to 18 and specialise in an international curriculum. Their prestigious and rigorous program for the Lycée, or superior levels, prepares students for top universities around the world, including offering the equivalent of A-Levels for entrance to UK universities. The 'Early Years' department focuses on developing social skills and beginning education. Located at 12, Quai Antoine 1er. For more information on ISM, visit: https://www.ismonaco.org/early-years
École de Carmes
Teaches in French, offered as a foreign language for non-French speakers. Located on 33, Boulevard du Larvotto. Website: https://www.maternelle-carmes.mc/
École de Fontvieille
Instruction in French. Located at 5, Avenue des Guelfes. Website: https://www.ecole-fontvieille.mc/maternelles/3-4-ans.html
École du Parc
Teaches in French, offered as a foreign language for non-French speakers. Located at32 bis Boulevard de Belgique. Website: https://www.maternelle-parc.mc/
École Saint Charles
Only teaches 4 and 5 years of age. Instruction in French is offered as a foreign language for non-French speakers. Located at 11, Avenue Saint Laurent. Website: https://www.ecole-stcharles.mc/
Waldorf Kindergarten Beausoleil
Just outside of the Principality, the International Waldorf Kindergarten Beausoleil offers an alternative to the traditional school system. Located in a tree-lined garden overlooking Monaco and the sea, it is a sanctuary for the developing child, aged 2 to 6. Waldorf Kindergarten is part of the French Federation of Steiner schools and the instruction in French. They specialise in observing the needs of the individual, creating an environment for 'free development' so the child learns and develops by their own initiative. Interesting to note, they focus on an importance of natural, tactile materials like wood and wool and also believe in protecting young children from "premature exposure to technology and virtual media". Located at 3, Avenue Prince Rainier III de Monaco (Moyenne Corniche), Beausoleil. For more information visit: https://waldorf-kindergarten.org/en/
For more details on the school system in Monaco, make sure to read our article "Studying in Monaco, Sharing school secrets".