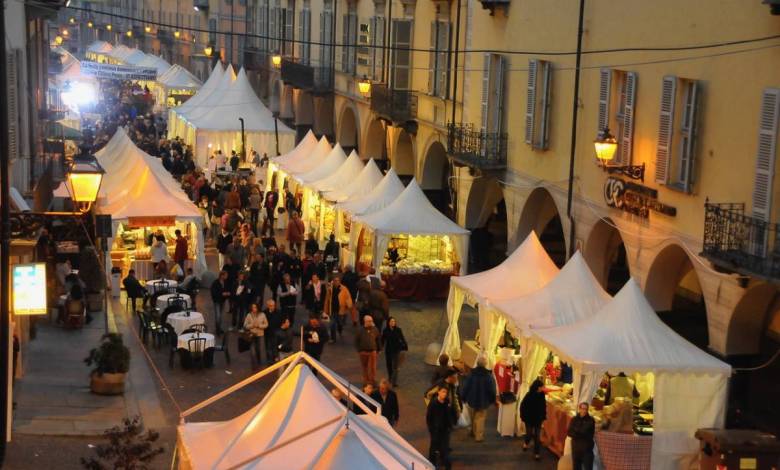 A few weeks prior to the New Year festivities, we're making your mouth water with the "Festival des Etoilés" bringing the planet's greatest chefs to the Principality. Some exceptional menus were concocted by "four hands".
As to Mauro Colagreco, his fabulous 3-star "Mirazur" overlooking the town of Menton has recently received a delegation from Urbino in Italy highlighting sustainable cuisine. This small Italian town is the concept's pioneer, exploring organic farming ever since the 1970s. Chef Colagreco specifically advocates short food circuits and an eco-friedly approach.
And last but not least of the features is the candied chestnut. This extremely popular Christmas delicacy comes from the town of Cuneo, in nearby Piedmont, where a chestnut festival full of colours and flavours is celebrated every year.
Enjoy your reading and… bon appétit!
The Monte-Carlo Star Chef Festival: creating exceptional menus together
A symphony of flavours from all around the world, refined dishes worthy of Tuscan watercolours, a cozy and chic atmosphere. The 3rd edition of the star chef festival brings together in Monte-Carlo the world gastronomic elite.
It was organized by the Monte-Carlo Société des Bains de Mer, the most starred European group with its 7 Michelin macaroons. This time it was all about welcoming other double and triple Michelin-starred chefs from France, Singapore, the United Kingdom and Switzerland. And the challenge was…Working four-handed to compose the most exceptional menus.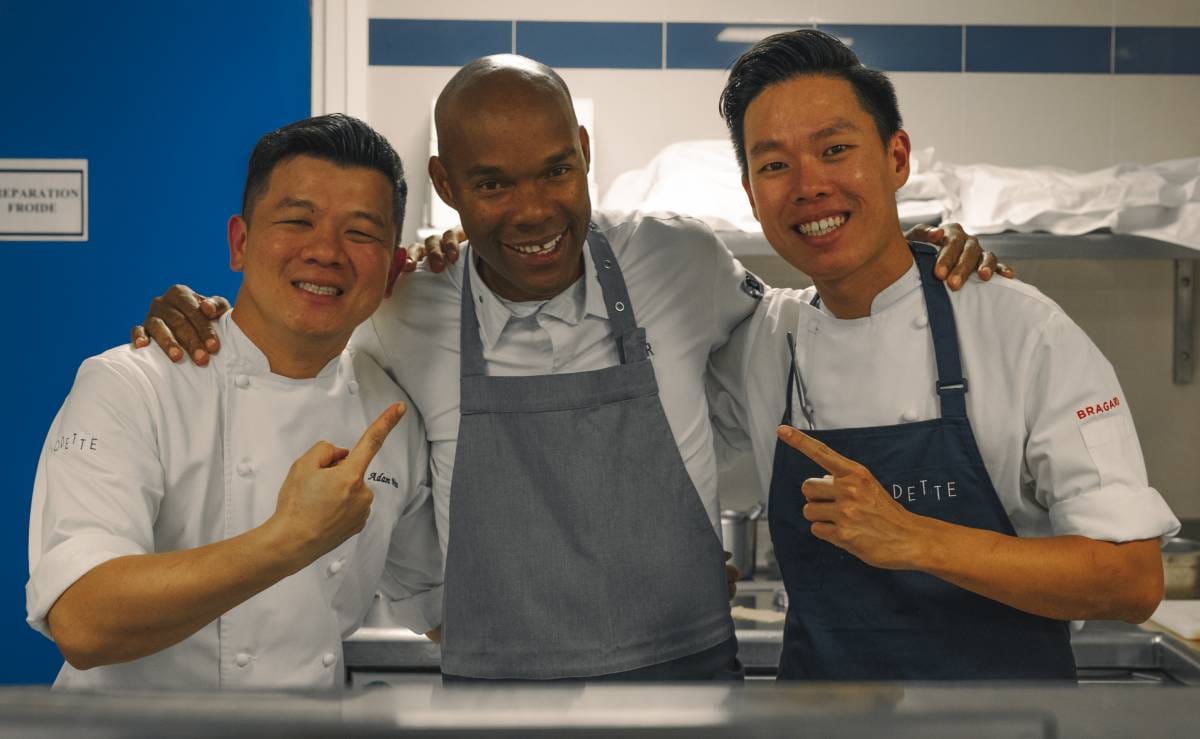 Bathed in the moonlight, Las Brisas terrace of the Monte-Carlo Bay Hotel & Resort is imbued with reflections of champagne. For this dinner, the Martinican-born Marcel Ravin has been reinventing condiments and vegetables from his native island whilst Julien Royer from the "Odette" in Singapore was honouring French gastronomy. A carrier pigeon fashioned in dough brings a little message on the plate: "From Singapore to Monte-Carlo, a cuisine without borders where it is all about pleasure, emotion and sharing."
This spirit of sharing has been indeed omnipresent throughout the entire festival. The best chefs have been competing in inventiveness, elegance and finesse to present their creations, with the products getting due respect, be it sustainably-farmed plants or hand-picked meat and fish.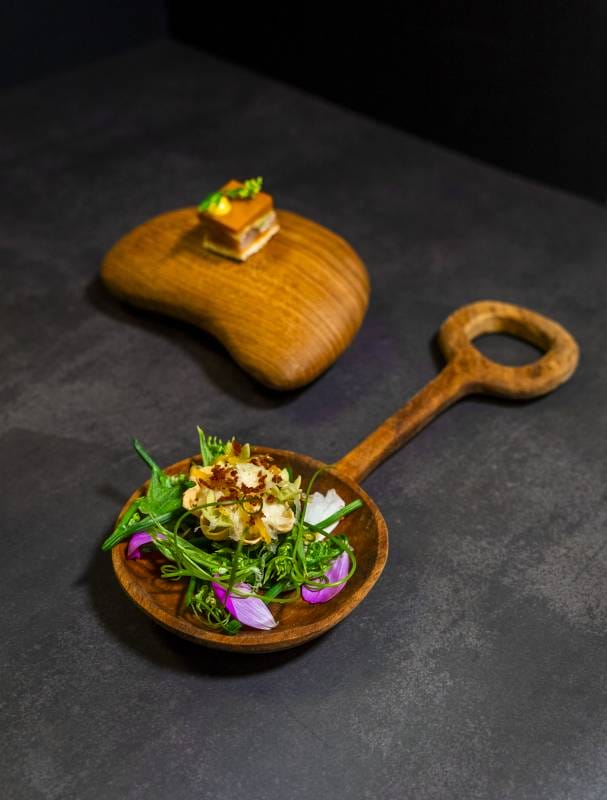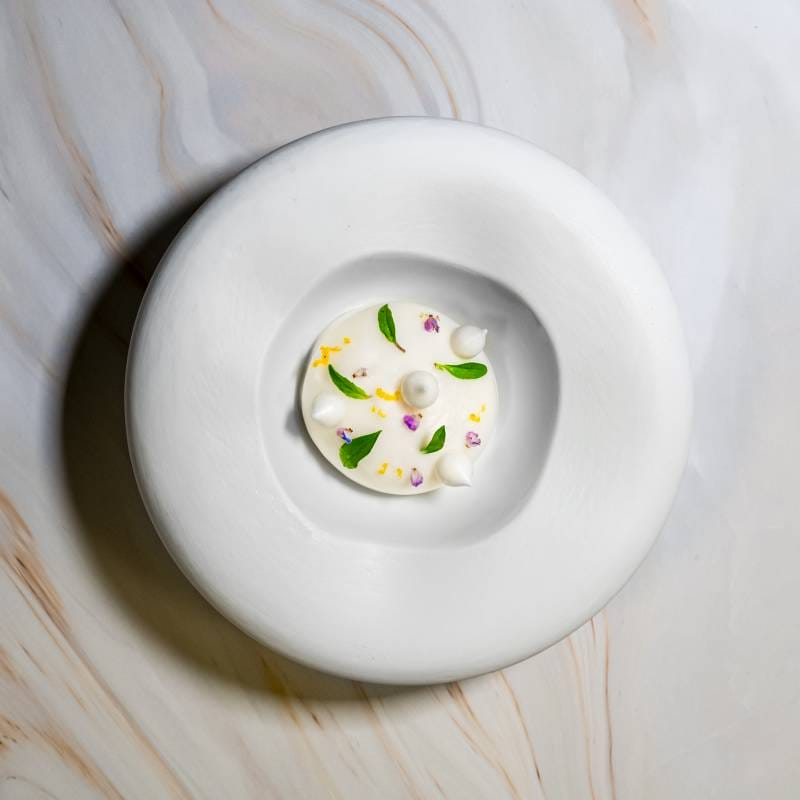 These tandems of excellence will remain memorable indeed. Dominique Leroy is seen welcoming in the Hôtel de Paris Jason Atherton from London's "Pollen Street Social". Yannick Alléno is working at the Hermitage in duo with Sven Wassmer from "Memories" in the Swiss Grand Resort Bad Ragaz.
The four-handed dinner is being orchestrated by Alain Ducasse at the Hôtel de Paris with Emmanuel Pilon and Amoury Bouhours from the Ducasse restaurant in the Parisian palace "Le Meurice".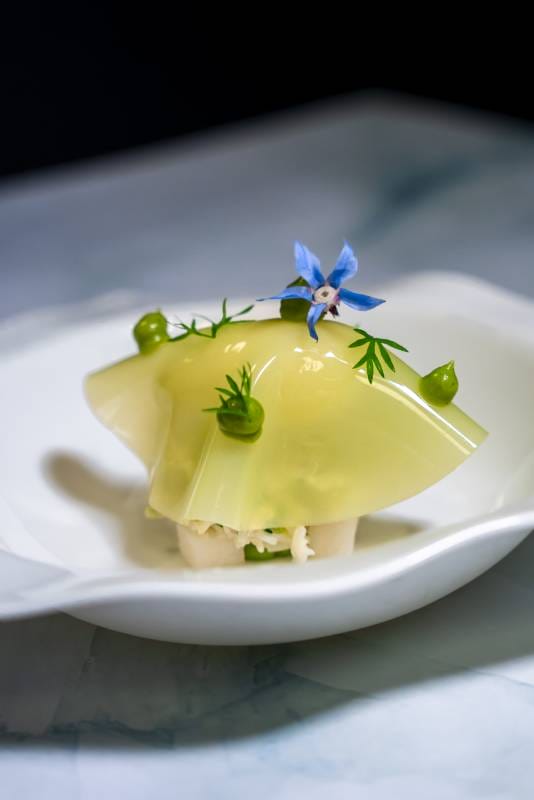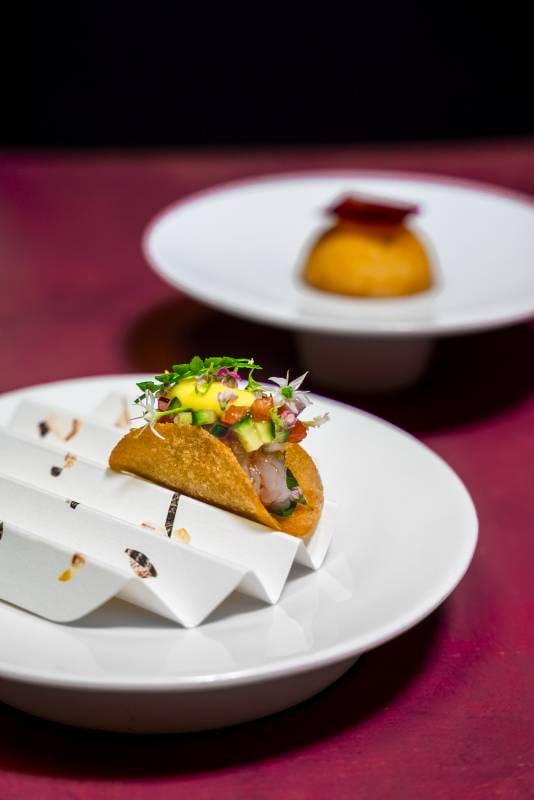 And last but not least, the closing dinner let the great Monegasque chefs shine in all their glory. Hosted by the legendary Salle Empire of the Hôtel de Paris, SBM chefs offered their guests some truly unforgettable moments. Accompanied by Alain Ducasse, Emmanuel Pilon, Marcel Ravin, Yannick Alléno and Dominique Lory they prepared their signature dishes to the delight of dazzled and bewildered gourmets. An unforgettable journey into Monaco's Michelin star galaxy indeed.
Chef Mauro Colagreco advocating organic cuisine alongside the city of Urbino
A meeting in the heights of Menton, a summit of the gastronomy indeed, was held between Urbino city officials (from the Marche region in Central Italy) and the three-starred chef Mauro Colagreco, believed to be the world's N°1 by many experts. Organic cuisine, sustainable cooking and environmental protection were at the heart of these discussions.
It must be said that the small town of Urbino, a real pearl set in lush greenery, away from the hubbub of modern civilization, has been at the forefront of this trend ever since the 1970s.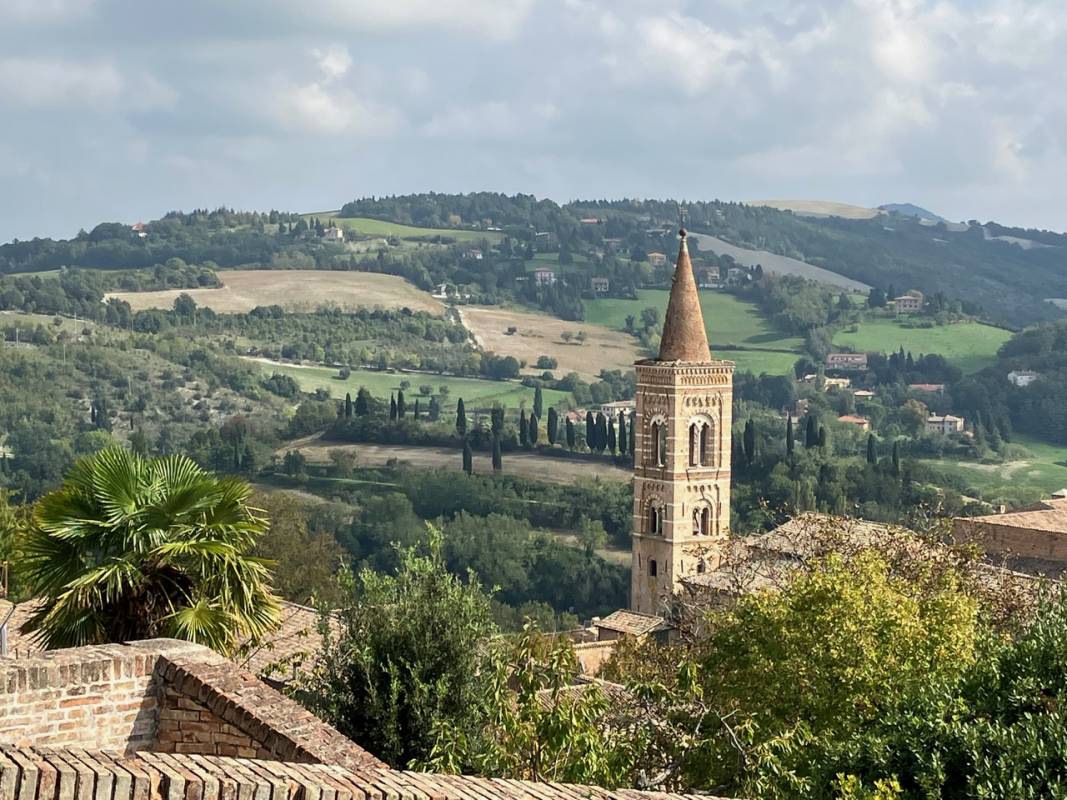 In the 15th century, its marvellous historic centre, listed as a UNESCO World Heritage Site, experienced incredible cultural prosperity, attracting artists and scholars from all over Italy and contributing to the development of science and the arts. This influence continued into the Renaissance and indeed up to this day, with the University of Urbino enjoying an international reputation. Created in 1506, it is one of the oldest universities in Europe, attracting a large population of students.
This scenic and charming town is now quoted as a reference as to its eco-friendly agriculture and viticulture. "We are willing, like the dukes of old, to attract enlightened minds to Urbino," stated deputy for tourism, Roberto Cioppi. He explained how Urbino has remained green thanks to factories being set up elsewhere. Once you set foot here, you sense nature omnipresent, radiating from the old stones. Some may evoke the Stendhal syndrome, an indescribable discomfort affecting the traveller when confronted with something sublime and preventing him from leaving the place.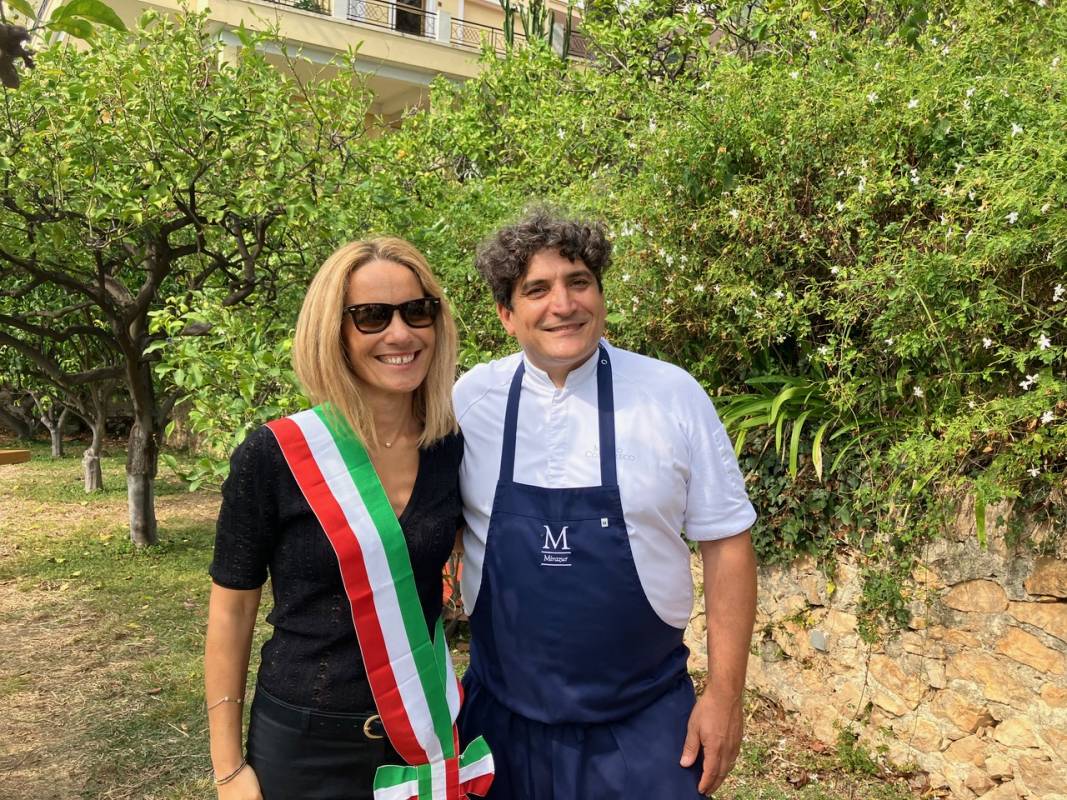 Mauro Colagreco was delighted to welcome the Urbino officials sharing his commitment to sustainable agriculture. The Chef is watching over his four organic gardens, one of them just a step away from his restaurant. He is also proud to have "Mirazur" as the first "zero plastic" establishment.
Accompanied by Marianna Vetri, first deputy mayor of Urbino, he addresses the mayor of Menton, Yves Juhel: "Why won't we have an entire city "plastic-free", this material being exclusively reserved for medical use?". According to the famous chef, plastic was originally intended to replace ivory, used for billiard balls. It was thus invented to prevent killing elephants, history having turned well against us…
Alarmed with the state of our planet, Mauro Colagreco also intends to visit the Urbino farms. It is beyond his understanding how to this day we are sacrificing hectares of fertile land in favour of construction projects…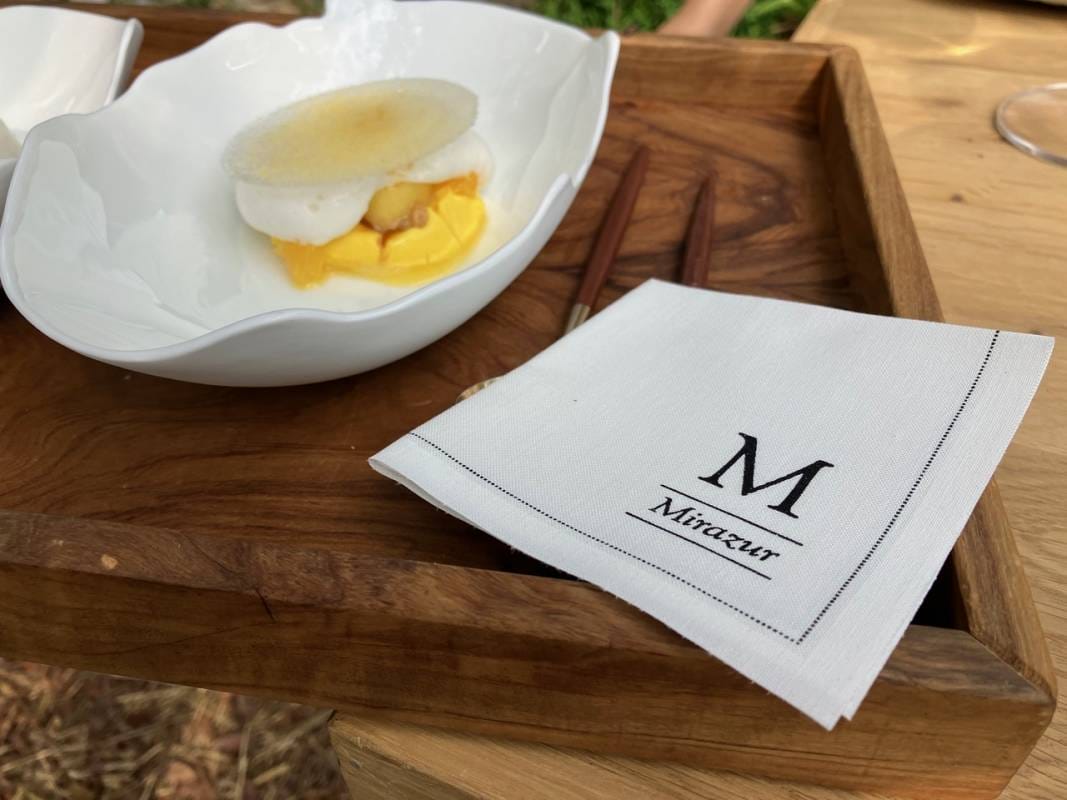 "The economy should be used for better living, not be a priority in itself. Our entire society is founded on consumption. For me, the main thing is elsewhere. It's about being in harmony with nature and your own self. We must learn from our mistakes and rediscover old practices. In this respect, the hand of man is essential." As to Mauro Colagreco's hand, it has established itself internationally. The Chef stands for excellence in gastronomy and is spreading the good word. A virtuous word, that of common sense, carried by short circuits of small producers to consumers, for daily delight at the "Mirazur" table.
Cuneo, home of the candied chestnut
Every year in October Cuneo is hosting one of the most important gastronomic festivals in Italy. For three days the historic centre of this Piedmont town is vibrant with flavours, scents and colours. The chestnut stands out as the queen of this gastronomic feast.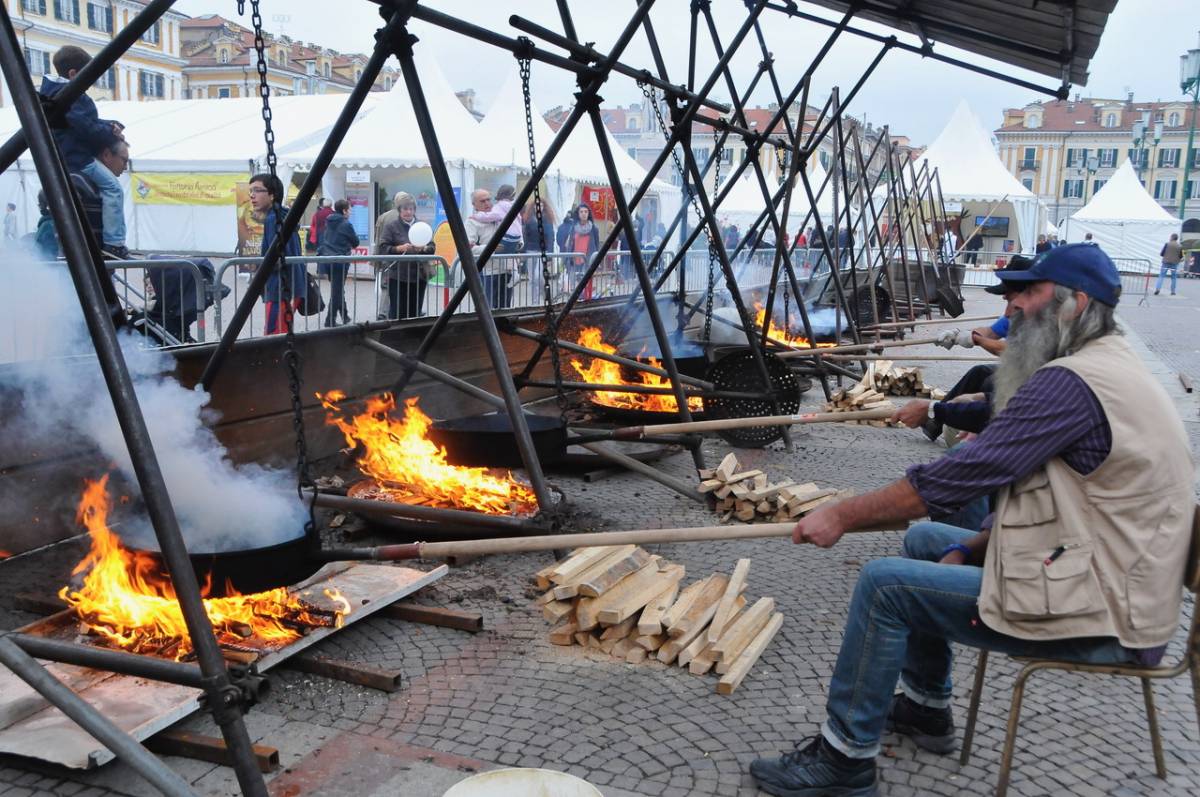 Candied chestnuts, widely popular during New Year celebrations, are traditionally exported around the world from northern Italy. This refined delicacy was allegedly invented in the 16th century by a chef at the court of Charles Emmanuel I, the Duke of Savoy. The recipe was later listed in a jam treaty, issued in Turin in 1766.
In the early 20th century, the Italian specialty producer "Motta" gave new impetus to this culinary specialty, becoming its first international manufacturer. An exceptional treat, fragile due to the raw materials used, a candied chestnut requires irreproachable know-how, special care and artisanal work. This is what makes it so special.