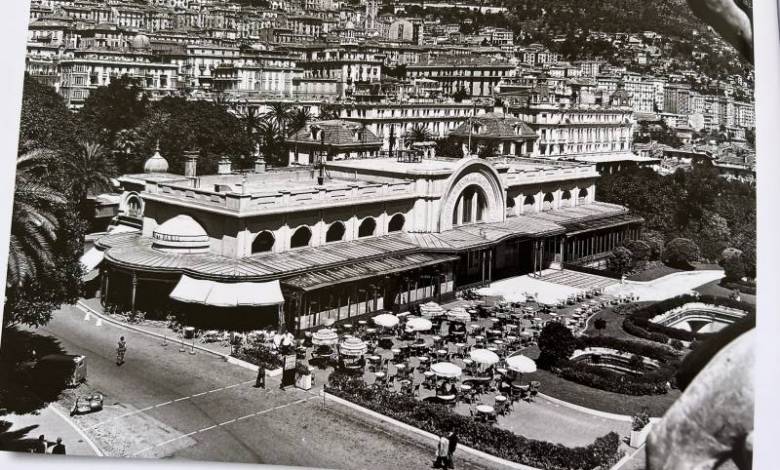 One of the main winter holidays in Monaco, of course, is National Day, which is celebrated on November 19th. That is why, in the Hello Monaco winter issue, our traditional 'Fine Dining' section is about national Monegasque cuisine and its traditions. We are sure you will be interested to know what kind of pie the Monegasques used to eat on the country's national day, why local sweets were named after the famous surrounds of the Palace namely: "Cobblestones of the Rock" and which restaurant in Monaco is considered to be the birthplace of one of the most famous desserts in the world.
A fascinating discovery to be experienced in Monaco are the parallel cuisines that enrich everyone's life. The finest Michelin starred cuisine is a foundation of a community which has more millionaires, and also billionaires, per square metre than any other zone on the planet. And it was also the aristocracy, and the rich and famous that Society des Bains de Mer catered to back in the 1800's. Look at this offering from the Café de Paris from those genteel times: 
Saumon Fumé de Hollande

Velouté de Homard au Paprika

Tourte de Ris-de-Veau Brillat-Savarin

Caille de Vigne à la Richelieu

Poularde Soufflée Impériale

Pâté de Foie Gras d'Alsace

Buisson d'Ecrevisses à la Nage

Crêpes Flambées au Grand Marnier

Ananas Givré à l'Oriental.
Now contrast that with the traditional fare of the native Monegasque community historically who, until Monaco became affluent, ate what they could grow on the sun-drenched hills that rise sharply from the coast: lemons and bitter oranges, olives, chard, fennel, garlic, tomatoes, and onions. From the Mediterranean they netted anchovies and sardines, and occasionally richer catches, and exchanged their catches for salt cod with Spanish or Portuguese ships that called at Port Hercule. Which set the foundation for their traditional cuisine for breakfast, lunch and dinner — in those times when food was plentiful enough.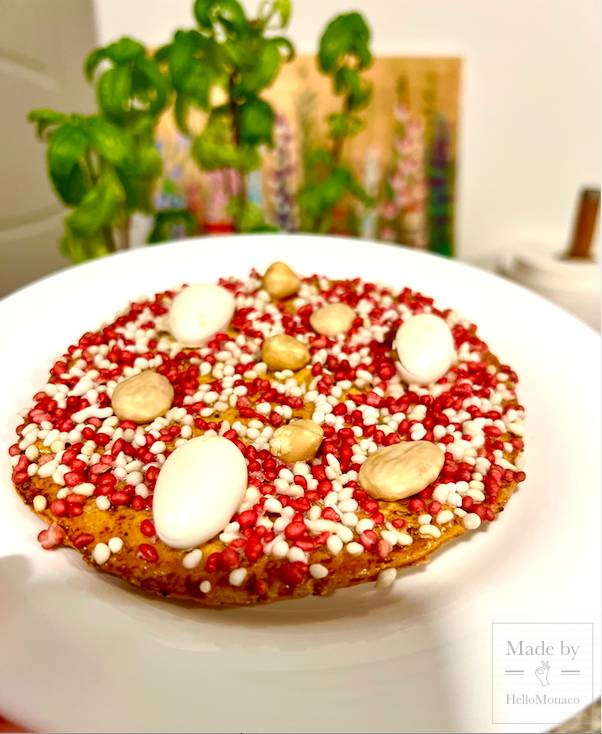 A typical Native Monegasque
When they woke up, the Monegasques drank their coffee, and later ate a snack of bread and tomato: the 'pan bagnat' (word of niçoise origin) the bread first pressed in oil where it had been cut. Topped with tomato, onion, basil, black olives and unsalted anchovy fillets (modernized today, often with tuna).
The cuisine was seasoned, besides with salt and pepper, with cloves and anchovies, garlic and anchovy cream, which was served as a sauce diluted in hot oil 'a bagna сauda' which sat on a light fire in the middle of the table, where each person dipped their branch of fennel, celery, and chard. 
Meat, when in good supply, was roasted, typically a leg of lamb, in excellent sauces into which a lot of bread could be dipped. The aromas adding flavours necessary to appreciate them more. They also liked veal — stuffed veal breast would be a treat. They took special care of their olive-trees and their vineyards in the countryside, as well as their lemons and other citrus plants. The fig-tree, the quince, and the grenadier produced their favourite fruits. 
THE MOST FAMOUS MONEGASQUE DISHES
Barbagiuan
An enticing appetizer, famed in France and Italy; it is a variety of fritter or ravioli stuffed with ricotta cheese and Swiss chard. The fillings might, however, differ including onion, rice, leeks, spinach, and Parmesan cheese. Also spelled Barbajuan, Monaco's national dish, is mostly eaten on the 19th of November, the country's national day.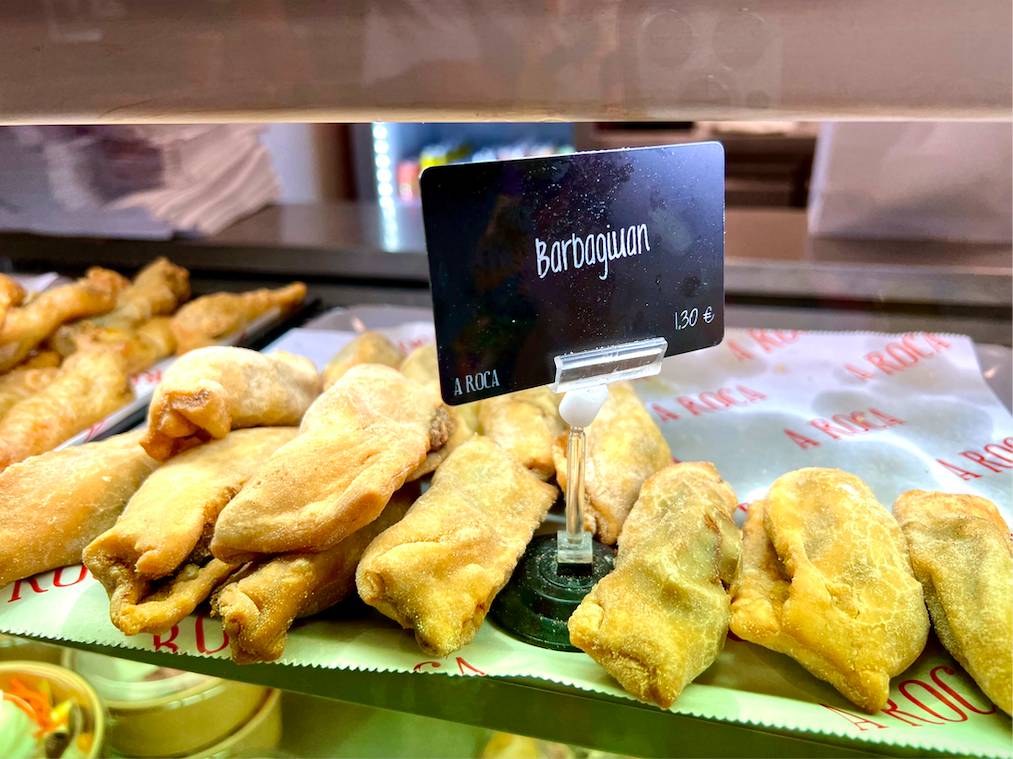 It tastes like: A cheesy, crunchy, crispy delight, with the flavours varying with the ingredients.
There is a version from nearby Nice of barbagiuans made from red squash. Barbagiuan in the Monegasque language means "Uncle Jean".
Try it at the Brasserie de Monaco, in the port facing the sea — order a plate of them ("assiette de barbajuans") with one of the brasserie's beers, brewed on-site. Or why not spoil yourself and try them at Café de Paris.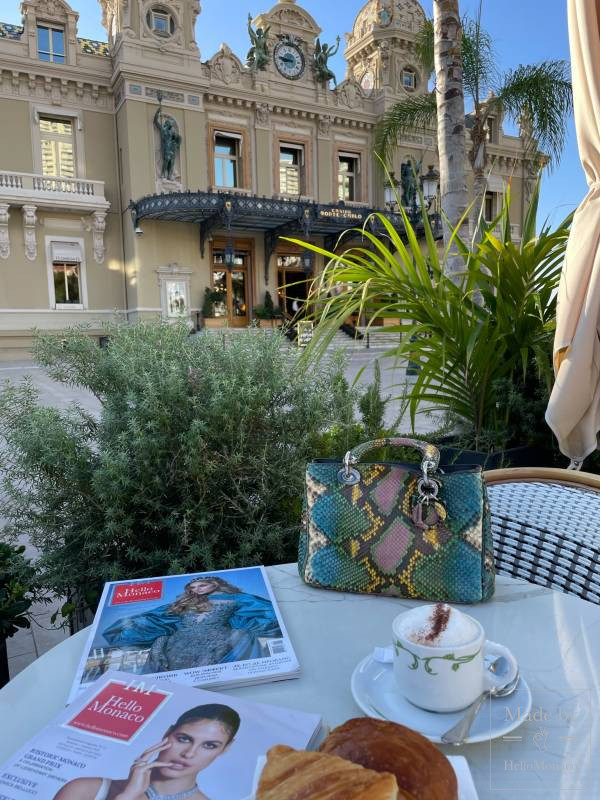 Monaco Fish Stew (version of Bouillabaisse)
We all know Bouillabaisse (fish stew) is a specialty of Marseilles, but seafaring Monegasques have always been able to come up with a first-class fish stew when the catch was plentiful. And here's a chance to savour it in admittedly luxury, made by one of the world's great chefs — Yannick Alléno at the incomparable Belle Époque Hermitage. 
What does it taste like: Divine, thick and flavourful while the addition of herbs gives it a fragrant feel.
Of course, you can always be tempted by Alleno's other specialities while if not necessarily traditionally Monegasque — you are still in Monaco, so just pretend.
Seafood lovers and connoisseurs head towards the Port de Fontvieille in Monaco, and meet at Les Perles de Monte-Carlo, an oyster bar located at the very tip of the pier. These oysters can proudly be called a national dish, since they are refined directly in Monaco. And this process can be compared with the decanting of expensive wine, because during the time spent in fresh water, the taste of the oyster noticeably softens and excess salt disappears.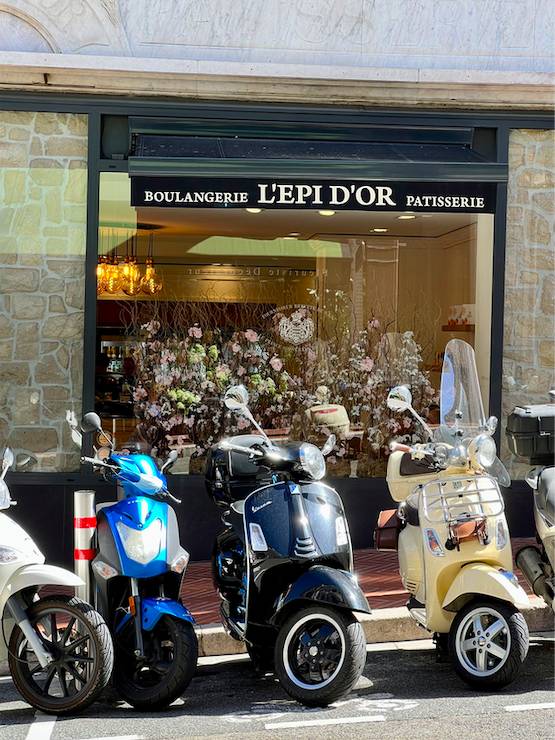 Fougasse Monegasque
Flat biscuit bread sprinkled with grains of red and white anise (the colours of the country), hazelnuts and almonds, sprinkled with orange blossom.
Try it at: L'Épi d'Or, whose fougasses are some of the most highly regarded among the Principality's many traditional boulangeries selling the sweet treat.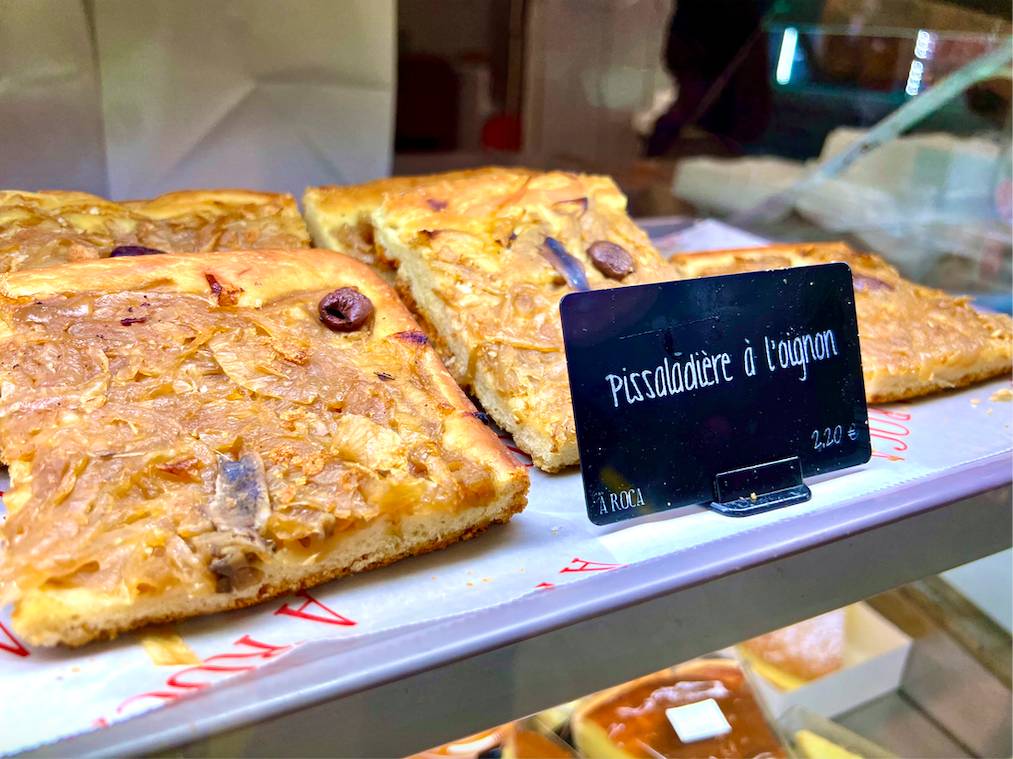 Pissaladière (Monaco's Version)
A savory, pizzalike tart from Liguria, and also very popular in Nice; it comes in two main varieties — rouge with tomatoes or blanche with caramelized onions. Generally served as appetizers, they're both garnished with black olives and anchovies. 
Try it at: the small La Montgolfière restaurant, in the Michelin guide, hidden away atop the Rock of Monaco in its Old Town.
Estocafic (Stockfish)
A delicious salt-cod stew, in contrast to the fresh fish bouillabaisse, with plenty of tomatoes and onions. 
Try it at: Castelroc, across from the palace. Opened in 1953, its cuisine is admired by many locals and serves fine Monégasque classics. Also try La Montgolfière's stock fish "Brandacujun".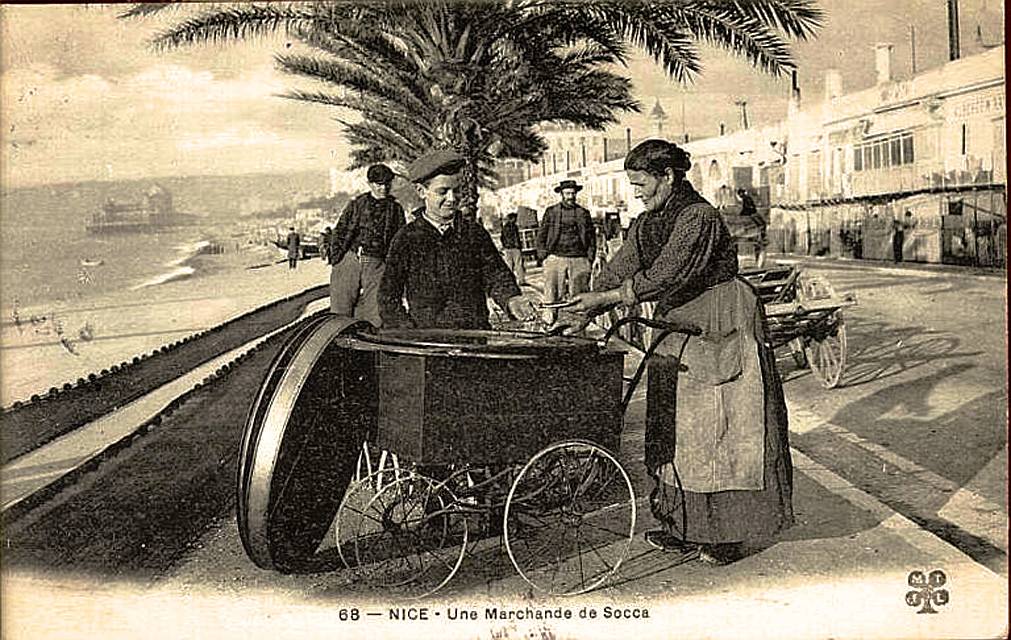 Socca — A Sought-After Street Food of Monaco
What is it: A delicious crepe or pancake made of chickpea flour, olive oil, chopped onions, as well as herbs like rosemary. The pancake is often cut into wedges, sprinkled with salt and pepper, and sold hot.
What does it taste like: The outer part is charred and crispy, while in the inside, it is more creamy. 
Try it at: Chez Roger, a simple and always popular stand in Marché de la Condamine…
or at a stand near the delightful corner market in Monaco near the border of Beausoleil. There are other hidden treats to be found at this Monaco border too: Sfizio's gluten free pizza and Maison des Pâtes, pasta good enough to be sent to the palace, eat in or take out for astonishingly reasonable prices.
Pan Bagnat 
Round buns filled with tomatoes, onions, black olives, hard-boiled eggs, and unsalted anchovies or tuna, pan bagnat ("wet bread") evolved as a snack for fishermen and morning market workers. It takes its name from the plentiful olive oil that crowns it. 
What does it taste like:  Fresh and filling. The addition of a whole lot of ingredients gives it versatility. 
Try it at: A Roca, which makes a great version. Access the restaurant by passing through the stalls outside of Marché de la Condamine and then head inside the market — or go to A Roca by the market on Monaco's border with Beausoleil.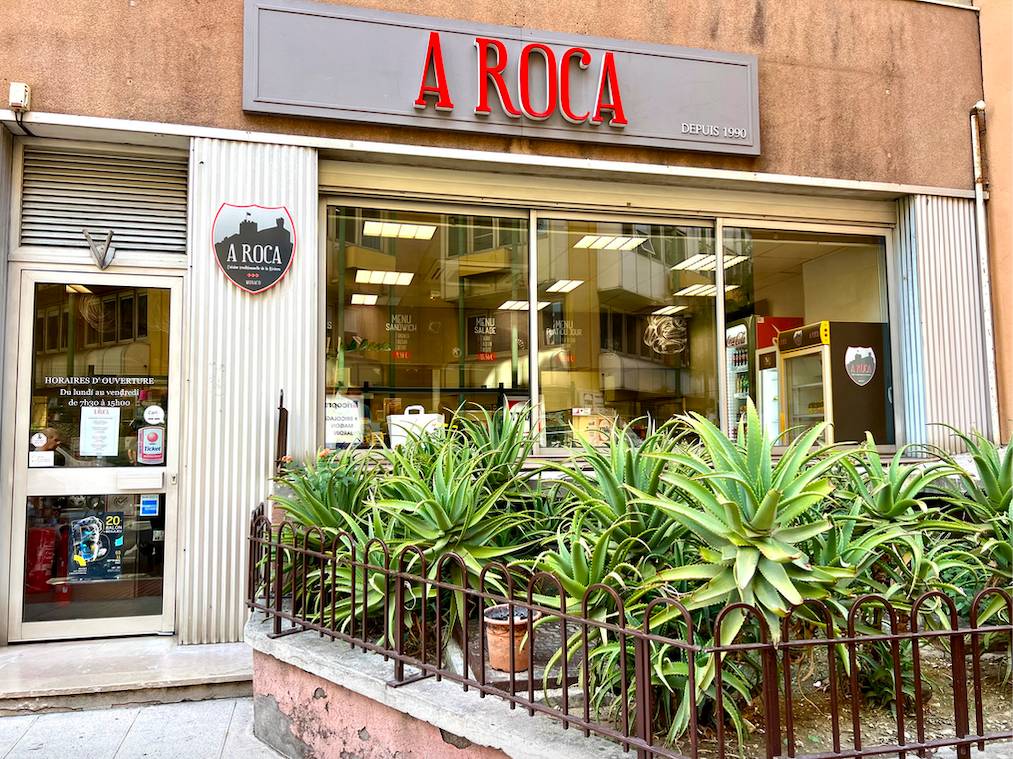 Tourta de blea (or Tourta de blettes)
Sweet or savoury, this is a chard pie! It can be served as a starter or as a dessert sprinkled with icing sugar. The chard leaves are finely chopped. Added are raisins, pine nuts and ground almonds. There is also a savoury alternative made up of chard, rice, salted tid-bits and parmesan.
For a divine version why not go to the top: Philippe Joannès, executive head of SBM's catering service, has chosen an atypical Swiss chard supplier: the Bouton d´or agricultural association. If Philippe Joannès has set his sights on this chard you can be sure his Monegasque tourta de blettes will be extraordinary … but you will need to contact him at SBM's specialized catering service.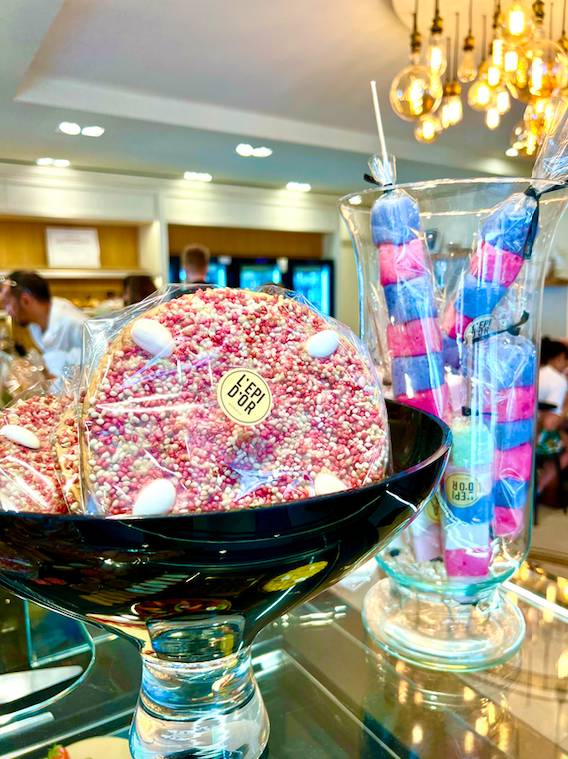 FOR THOSE WITH A SWEET TOOTH
Galapian — A Delicious Cantaloupe-Cherry-Almond Tart
What is it: A sweet-tart, made with a batter of egg whites, almonds, cherries, and cantaloupe, brushed with a honey glaze. This dish has its origin in France's Galapian commune, Even though Galapian is almost 740 km away from Monaco, the Galapian tart has found a deserved place in the cuisine of Monaco. For those familiar with a Bakewell tart there are some similarities. 
What does it taste like: Each bite fills you with a light, airy, and creamy delight. A glass of Chenin Blanc or Riesling wine teamed with this sugary treat would be perfect.
"Cobblestones of the Rock" — Small almond and honey cakes
Created in 1974, to celebrate the 25th anniversary of Prince Rainier III's reign, 'Pavés du Rocher', tasty sweet bites made from honey, orange and marzipan cut in the shape of a rock.
Christmas bread or "U Pan de Natale"
Round bun topped with four nuts arranged in a cross around an olive branch. Monegasques eat it for Christmas as a symbol of peace and prosperity for families.
Crêpes Suzette 
One of the world's most famous desserts, crêpes suzette are flambéed tableside with sugar, butter, lemon and orange juices, and Grand Marnier. According to local legend, the dish was first served at Monte-Carlo's Café de Paris. It was prepared for the visiting Prince of Wales (the future King Edward VII) and named for a lady in his party. So we can label it Monegasque fare even if not everyday traditional fare. 
Try it at: Café de Paris, of course, whose highly sought terrace tables face the famous casino.
Soufflés at Monaco's The Grill 
Le Grill at Hôtel de Paris has something special to rival Crêpes Suzette. It has a gourmet following for its soufflés which have the reputation for being second to none. Just call it an avant-garde Monegasque delight, it's so good Monaco deserves to claim it as its own, even if Monaco is not its birthplace. 
CHEERS — TIME FOR A DRINK, MONEGASQUE STYLE
If it's Monte-Carlo it has to be magnums and Jereboams of Champagne but there are other local alcoholic and non-alcoholic delights.
Monaco beer
At the Brasserie, on Port Hercule, Monaco beer with organic malts has been brewed for years. For the curious, you can inquire about attending the manufacturing processes.
Liqueurs
Using only local citrus aurantium oranges, which are too bitter to eat, 15,000 tons of the fruit is processed by hand by L'Orangerie just off Place d'Armes, and distilled with a small amount of sugar, water and alcohol. The 30 % proof liqueur, along with Prosecco, ice and zest, now appears on cocktail menus as the Monaco Spritz.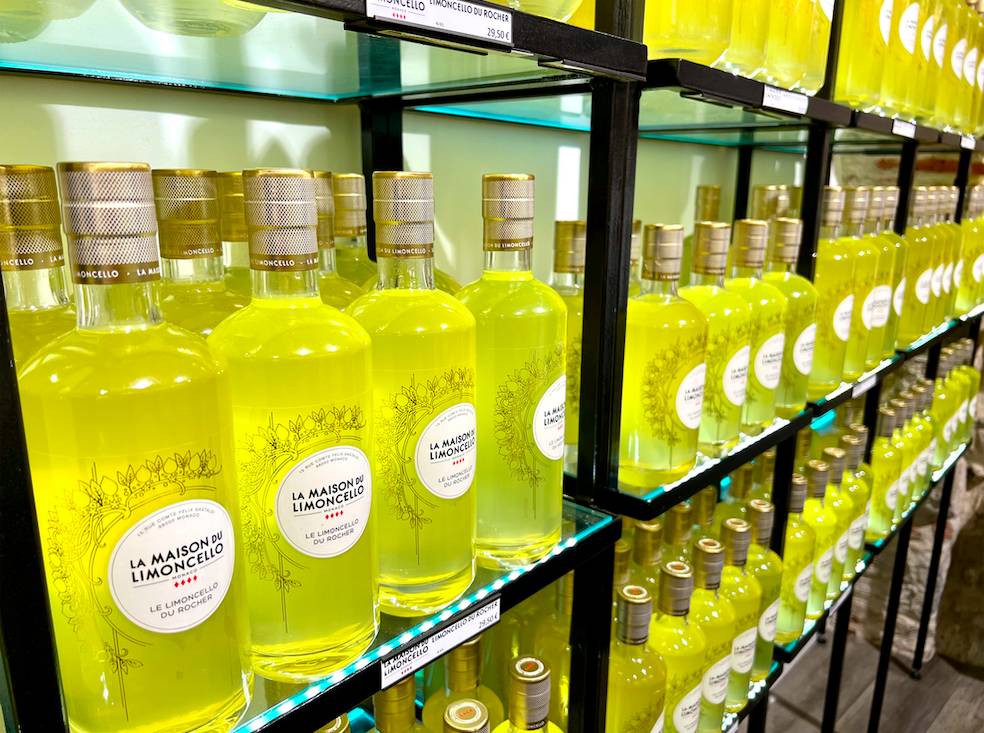 Café Monegasque 
For National Day, November 19, La Carruba, a liqueur based on the fruit of Monaco's national tree was recently launched. It is both gluten- and caffeine-free and you get the taste of coffee and dark chocolate — the core source being Monaco's 30 carob trees.