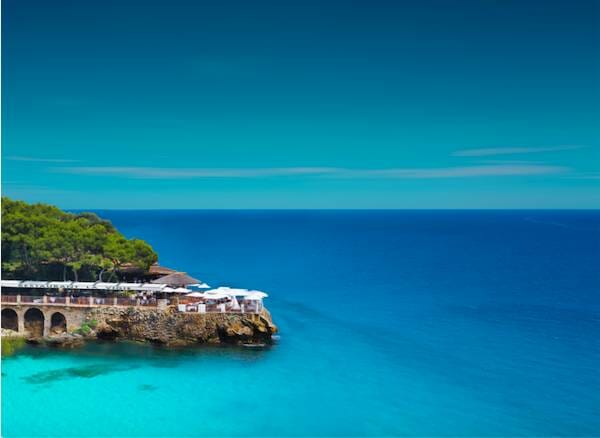 Club La Vigie Monte-Carlo
Since the 7th of June, an air of celebration has been blowing over Pointe de la Vigie, at the heart of Monte-Carlo Beach. The much-awaited Club La Vigie Monte-Carlo has just opened for the season. It's a new festive and exclusive club to discover open until 3rd of September. In an elegant and effervescent atmosphere, Club La Vigie combines a beach club feel at the water's edge, with Mediterranean food, creative cocktails and cutting-edge musical programming.
This little paradise where life and summer are celebrated is rediscovering its original DNA to become the essential venue for festive afternoons and sunsets on the Riviera.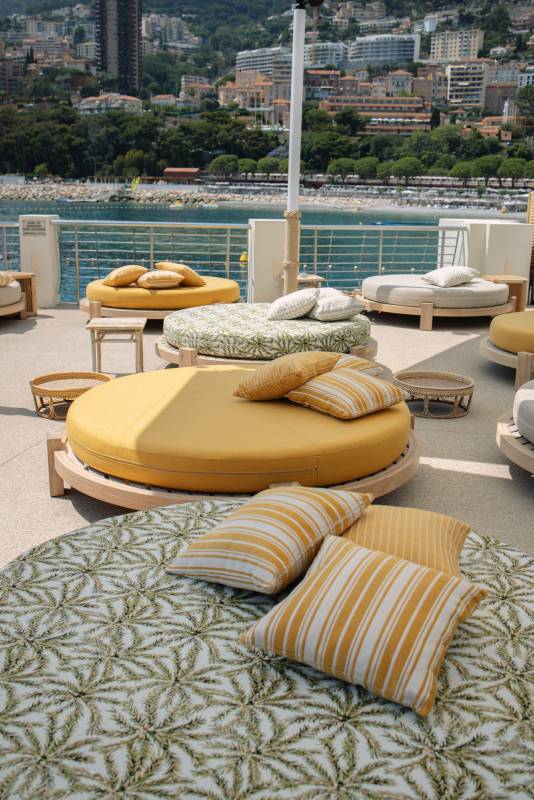 From 12 noon until 8pm, the lounge part of the club with "sunbeds" will be the ideal place for lounging and relaxing to music. Resident DJ, Supa Ju, and her vibrant House and Deep House set will liven up summer afternoons, along with guest DJs from Thursday to Sunday, including such DJs as Sacha Muki, Selim Sivade, Vall, Gioé and Sylvain Armand. The latter will be in charge of the "Décadanse" concept in homage to the song by Serge Gainsbourg from 1971.
Club La Vigie is also unveiling the best-kept secret in Monte-Carlo Beach since 1952: its bungalows nestled in the rock and pine forest, renamed "Love Nests", reserved for cosy moments with loved ones or friends. These idyllic cliff side refuges, which can accommodate 4 to 6 people, offer an exceptional view of the Mediterranean and the Bay of Monaco, as well as being privileged with access to the restaurant menu by Marcel Ravin. The bungalows are available all day in a protected and authentic setting. The Love Nests can also be privatised for the day.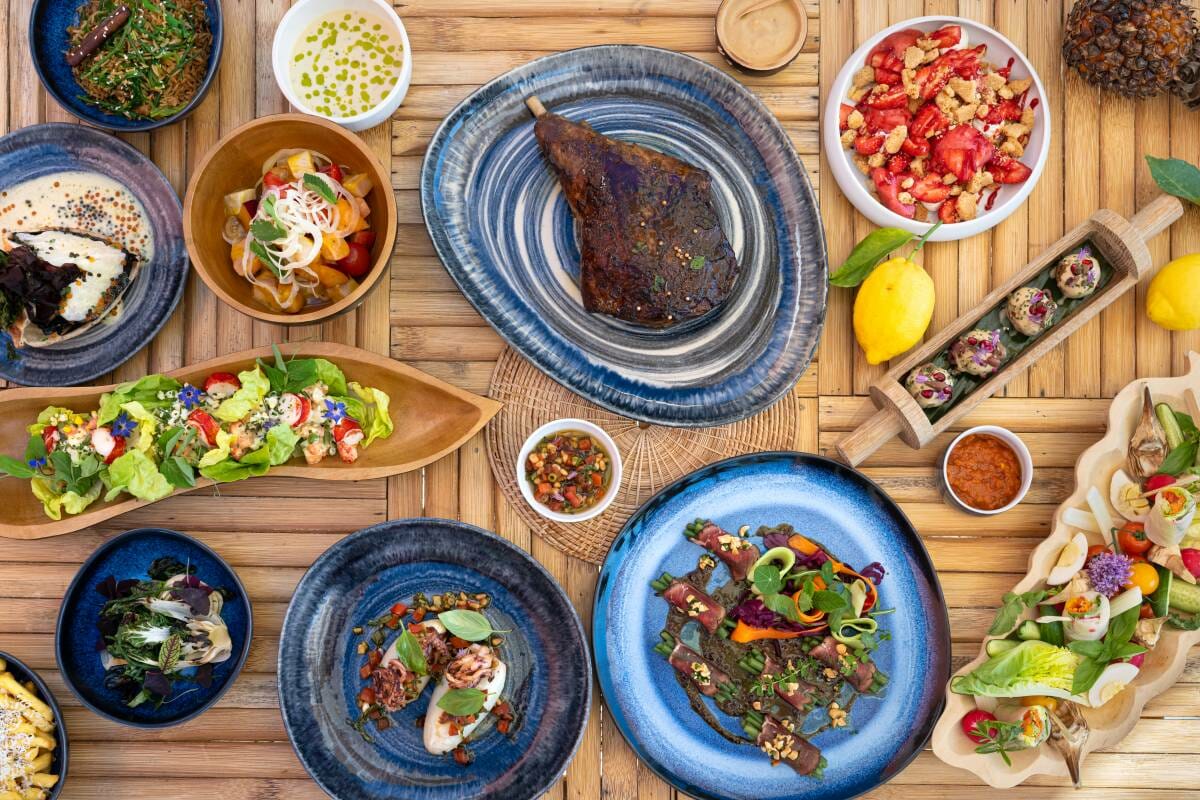 The food offer at Club La Vigie Monte-Carlo by Marcel Ravin
To complete the festive experience and delight the heart and taste buds of its guests, Le Club La Vigie Monte-Carlo caters for 90 people in continuous service from 12 noon until 8pm in the lounge and restaurant, with a summer menu signed by two-star-awarded chef, Marcel Ravin. The lively and generous cuisine is coloured with summer flavours, with a decidedly creative and upmarket, yet relaxed touch, with fresh and Mediterranean dishes to share. In keeping with the principle dear to Marcel Ravin, the products have a strong local emphasis, with seasonal fruits and vegetables.  
The menu includes finger food with a summer vibe, such as the typical dish of the Riviera "la bagna caude", or "olive and lobster salad". Dishes to share inspired by a variety of influences will fit perfectly into this setting, offering guests a lively and generous cuisine. A seafood fish tank is also proposed with fresh lobsters and fish of the day caught locally.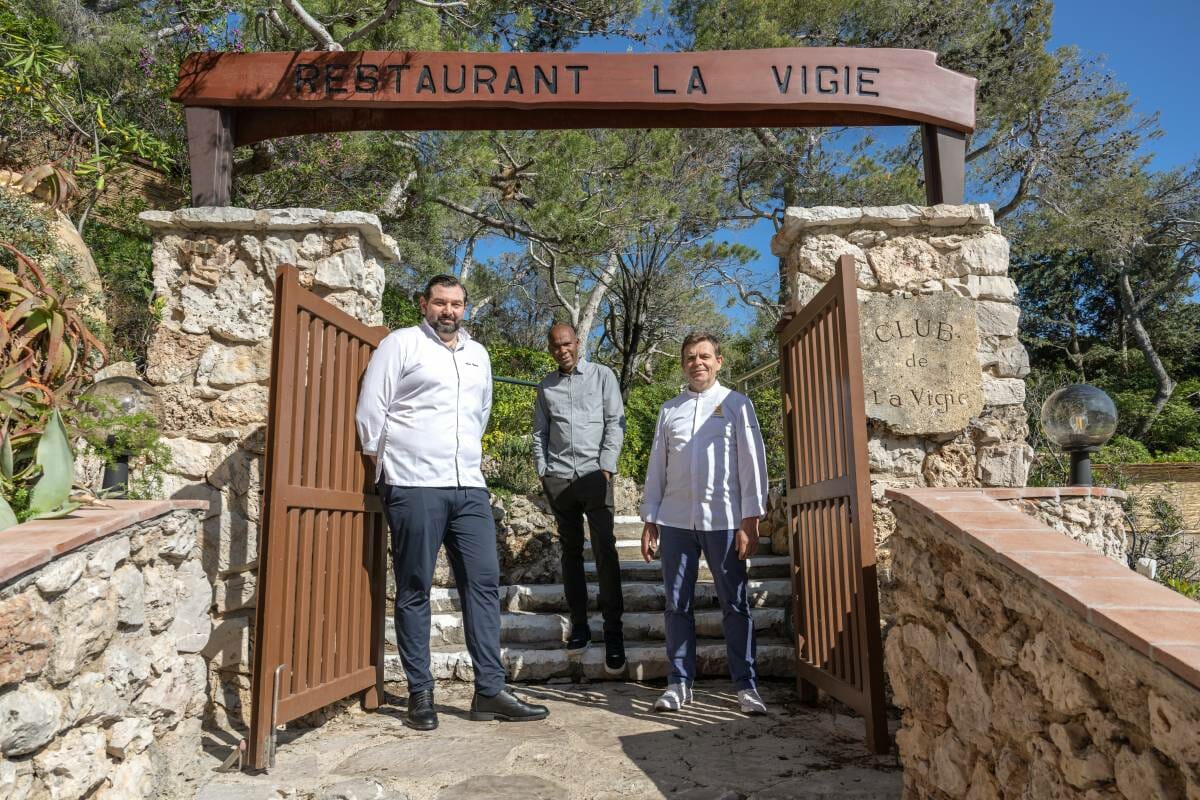 "We worked with the teams of Monte-Carlo Beach, Pascal Garrigues and Julien Vadrot on a plural, non-personal identity. My idea for this place was to be able to receive customers as if welcoming them into your home, with friends, to come and share a moment around the table, either standing up or comfortably seated in the "sunbeds", and for each person to experience this freedom and lightness: to dance, sing, soak up this holiday atmosphere!"
In terms of design, the Bohemian-inspired décor with contemporary lines and the sea as far as the eye can see has been magnified by one of the references in the interior design of clubs and festive restaurants, from Saint-Barth to Miami, including Courchevel: Samy Chams. A radiant universe where yellow pays homage to the sun together with the colours of Monte-Carlo Beach, all designed to delight with a cool and refined dolce vita feel.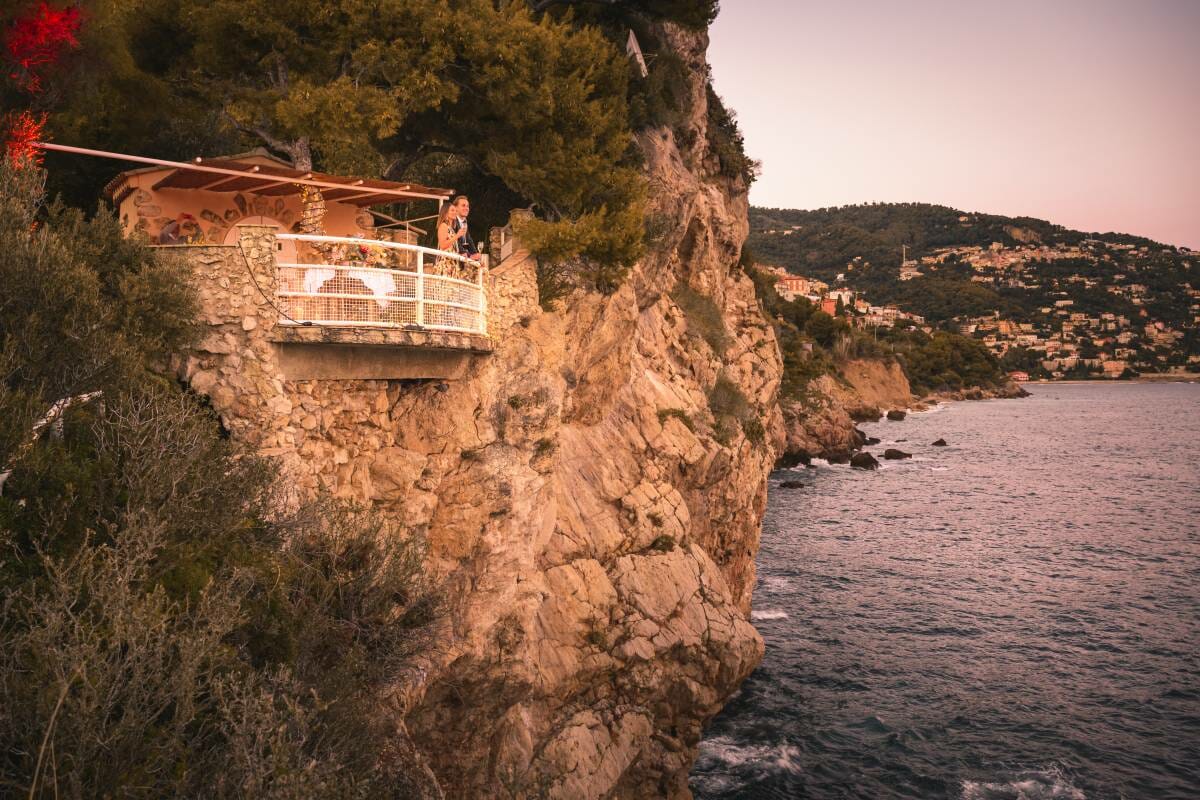 A little extra: this day club, hidden from view, is easily accessed from the sea thanks to a private jetty for boats visiting the coast. There is also a shuttle to easily reach Maona Monte-Carlo to continue the evening under the stars. Ideal for customers on the move looking for new and exclusive events for the summer season.
Club La Vigie Monte-Carlo
Avenue Princesse Grace, Roquebrune-Cap-Martin, 06190
Tél: +377 9806 5252
La Réserve de la Mala
La Mala beach is one of the most popular and beautiful summertime beaches on the Riviera. Many locals and tourists make their way to the beach by foot or by boat, laying their anchor in the tranquil cove of La Mala. It is said that the beach was named after Mala Kschessinskaya, a legendary Russian Prima ballerina who lived in the area and who frequently visited the beach with her various lovers that supposedly included Nicholas II, Russia's last Tsar. The beach is no stranger to celebrity sightings — a few of the former James Bonds have been spotted here relaxing and enjoying their time.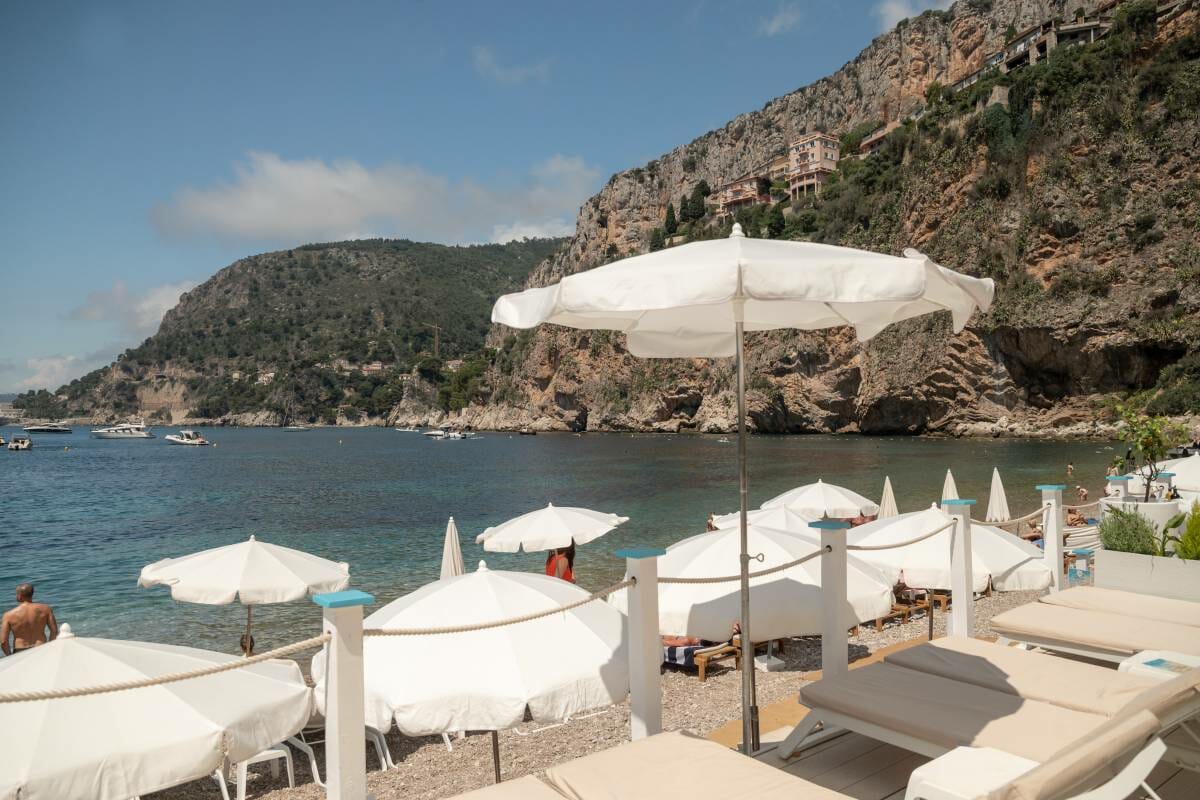 La Réserve de la Mala which is located here offers a rich array of its many quality services, creative and delicious cuisine, beauty salon and water sports activities. It's the place to go for one of the finest experiences you'll ever have.
The director of the restaurant La Réserve de la Mala, Stéphane Rossignol shared with HelloMonaco what to expect from the restaurant and its rich and various services for its clients, as well as what its new chef Frédéric Jean-Georges is going to offer on the menu.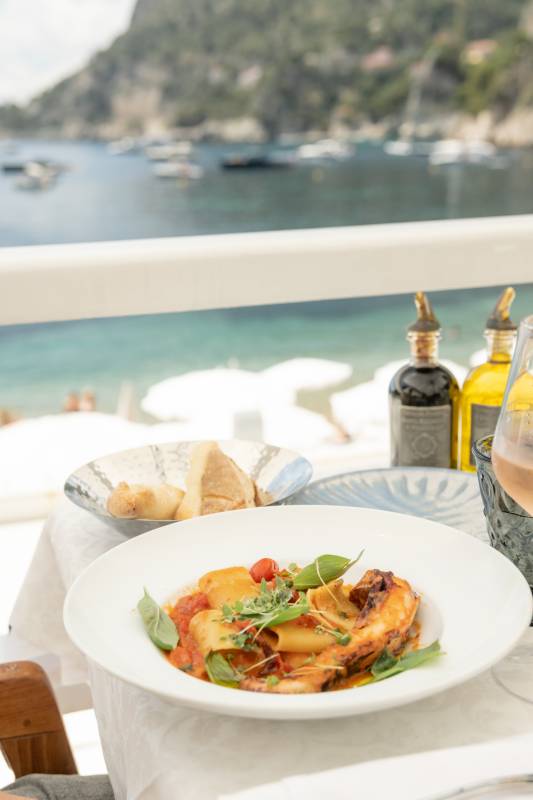 Stéphane Rossignol proudly revealed that La Mala beach was elected as one of the most beautiful beaches in France two years ago by the Figaro magazine. So, the natural beauty of the beach and the fact that it is the closest cove-style beach from Monaco makes this place really unique. Since the access is not evident by car, many of the clients of La Réserve de la Mala come by boat which also contributes to the charm of the place. The restaurant has organized a well-designed access by boat and also offers a boat shuttle which arrives every day from Monaco, Fontvieille, Cap d'Ail, and Cap Ferrat etc.
Moreover, from June the restaurant has a little Mini Moke service, so when people park far away or live very near, they can call a person who comes with the Mini Moke, picks up people from their car and then drives them back. This is an extra service that starts this year.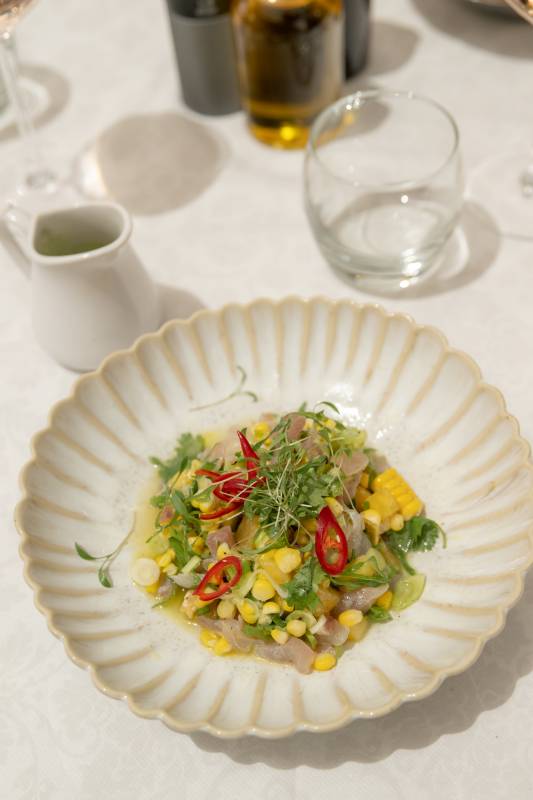 Speaking about the menu, the restaurant specialty is fish and shellfish, like lobster or crayfish, as well as the variety of local fish which are on the menu daily. There is also a tank with different fresh fish and seafood. Guests are offered to make their own choice and the restaurant will cook it for them.
This year the restaurant was joined by a new chef, Frédéric Jean-Georges. The director of La Réserve de la Mala shares that he has full confidence in the new ruler of the cuisine of the restaurant as he has huge experience behind him and they have worked already together in the past. Frédéric Jean-Georges used to work for example at L'Ane Rouge in Nice as well as in many other great restaurants. He is a Michelin star winner and is known as a very good chef, who selects only good products, who doesn't create too big a menu, but prefers to change it instead more often. So this short menu created by him is always fresh and adapted better to the day.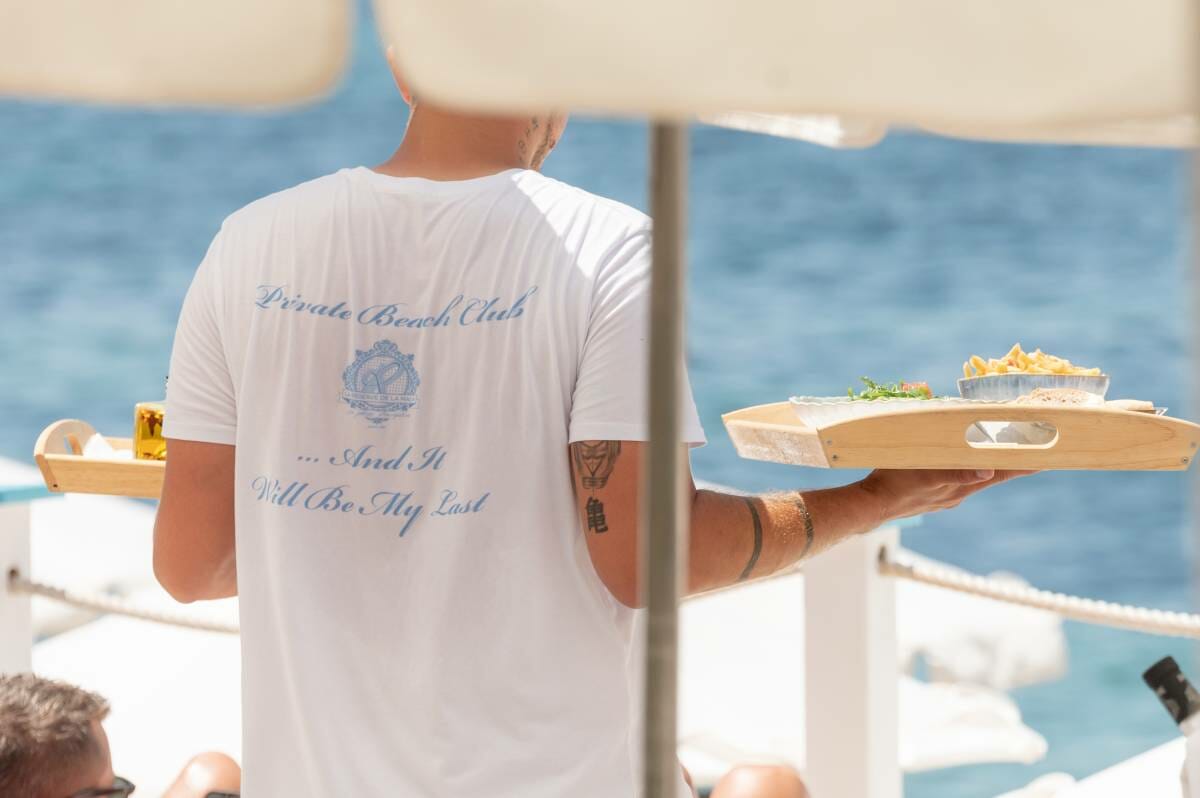 La Réserve de la Mala proposes to its guests live music every weekend during the summer. The restaurant is open every day for dinner from May 26 till the end of August, and the kitchen will be open from noon to 10 p.m. In September it will revert to just lunch and the kitchen will be open from noon to 5 p.m. It is better to reserve your table at La Réserve de la Mala in advance by calling the restaurant.
La Réserve de la Mala
Plage de la Mala, Cap d'Ail, 06320
Tél.: +33(0)4 9378 2156