Now with holidays being over life in the Principality is catching up. And here we selected for you the most interesting events that take place in Monaco this weekend.
There are quite a few theatrical performances both for kids and adults this weekend.
"We Only Saw Happiness", theatrical performances by Grégoire Delacourt with Grégori Baquet and Murielle Huet des Aunay on Thursday 11 and Friday 12 January, at 8.30 pm, Saturday 13 January, at 9 pm and Sunday 14 January, at 4.30 pm in Théâtre des Muses.
Antoine, in his forties, is an insurance expert. For a long time, too long, he estimates, compensates the lives of others. Deceived by his wife who abandons him for a tattooed adventurer, ignored by his children who do not understand why their father is not stronger, humiliated by his boss who dismissed him because he dared to show humanity to a client, the world seems to be fighting against him. He is exhausted. For him, this life is no longer worth living. So he decides to finish as soon as possible … But he realizes what he is doing and stops there…
Tickets range between 17 and 28 euros.
In the Théâtre Princesse Grace this Sunday is "Silence, We're Filming" by Patrick Haudecoeur and Gérald Sibleyras with Isabelle Spade, Eric Boucher, Patrick Haudecoeur, Nassima Benchicou, Jean-Pierre Malignon, Stéphane Roux, Véronique Barrault, Adina Cartianu, Gino Lazzerini, Patricia Grégoire, Jean-Louis Damant and Jean-Yves Dubanton on Sunday 14 January, at 5 pm in Théâtre Princesse Grace.
A film crew is shooting a scene in a theater: a deceived husband interrupts a performance to kill the lover of his wife, who is in the room.
During filming, this set becomes the place of all the jealousy, all the vanities, all the cowardice… As for the public, it is part of the history, has it's role!
There are two performances for the kids: "Witch Latrouille", a show for children by and with Frédérique Bassez Kamatari on Wednesday 10 and Saturday 13 January, at 2.30 pm and 4.30 pm Théâtre des Muses.
A famous Witch Mum would like her daughter to succeed her, but little Latrouille does not want to become a witch because she is afraid of everything: cockroaches, spiders, mice, toad slime … even afraid of children! So when her mother forces her to prepare her first magic potion for the grand ball of sorcery, it's a disaster!
Will she manage to overcome her fears? Who can help?
Tickets are at €13.99 and €15.99.
And the other show for children is "Miss Dream", by and with Emilie Chevrier and Renaud Dupré on Sunday 14 January, at 11 am and Wednesday 17 January, at 2.30 pm and 4.30 pm in Théâtre des Muses.
Bucolic and poetic fantasy for toddlers. A music box. A tree. Sidonie is born.
The first rays of sun appear. In the fields, in the woods, everything seems to come alive. The seeds become flowers, flowers become fruits, caterpillars become butterflies. PLIC PLOC, drops fall from the clouds, mushrooms grow, snails appear and it is autumn that comes to his nose. The wind blows, the leaves swirl, the animals will nest in their den … It's the beginning of winter .. Mixing live show and animated film, "Mademoiselle Rêve" deals with the cycle of life . This story takes us on an initiatory journey through the seasons. It's a hymn to nature!
Tickets are at 13.99 and 15.99 euros.
As for sports events, on Saturday 13 January at 8 pm on Stade Louis II – Salle Omnisports Gaston Médecin there is a PRO A Basketball Championship game between Monaco and Limoges.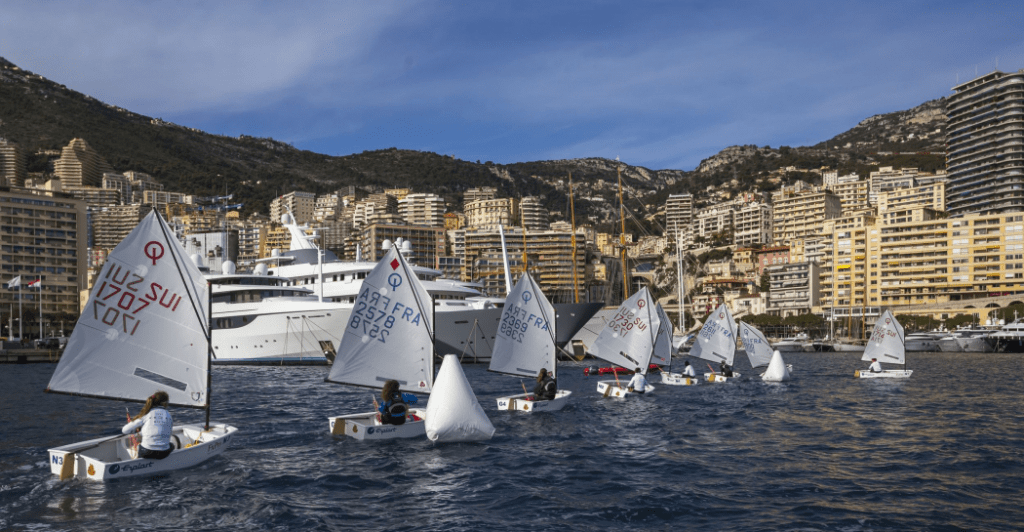 And in Monaco Bay is enrolling another competition: Monaco Optimist Team Race in Optimists, organised by the Yacht Club of Monaco from Thursday 11 January to Sunday 14 January.
For this year's regatta reserved for 16 teams of young sailors, all under 14, the YCM invited the most competitive clubs (11 countries) from as far afield as northern & eastern Europe (Russia & Croatia) and north Africa (Tunisia), as well as Spain, Italy and France. An original match race format for teams of four Optimists it brings to the fore not just the children's technical prowess, but tactics and above all team-work.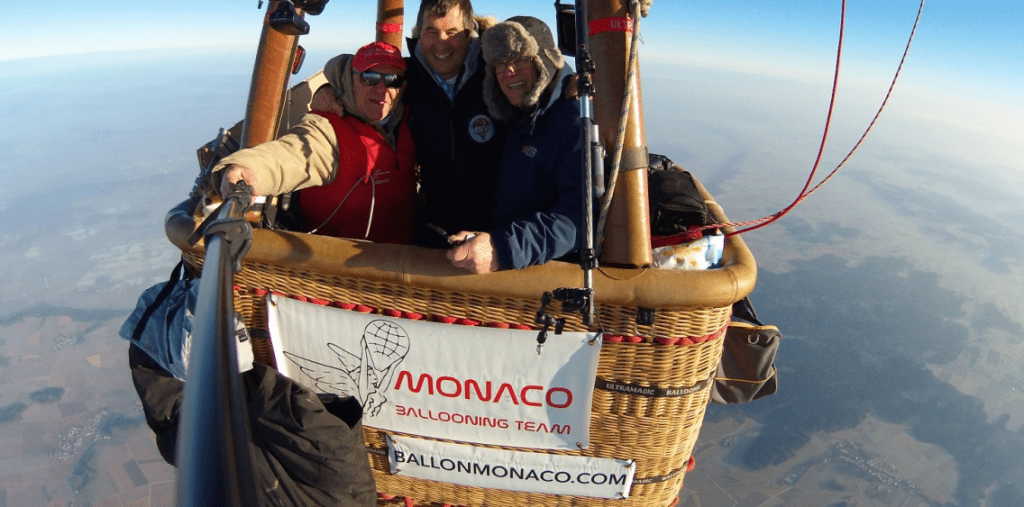 From January 11 to 14 there is a presentation of the new Jeeper ecological balloon of the Club des Aéronautes of Monaco to the public during an exhibition. You will discover information about the club, the manufacturer, prototypes of nacelles and burners and paper representations, and if the weather permits, the balloon will be inflated on the esplanade!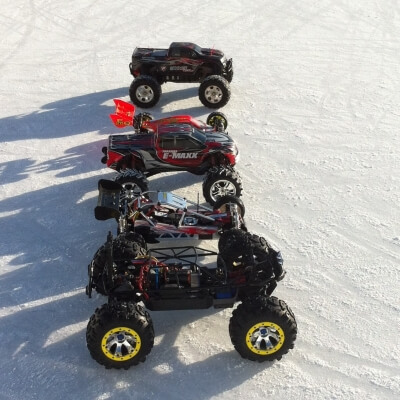 Electric radio-controlled cars on the open-air skating rink, Sunday 14 January, from 8 am to 12 pm.
For the 6th consecutive year, model car enthusiasts can take part in sessions for electric radio-controlled cars. Participants are invited to bring their own vehicle to the skating rink.  The rink will be transformed into a racing track on ice for the occasion.  These sessions will be open to all models of radio-controlled cars, on a scale of 1/12 to 1/5, with electric motors only.
Admission is free.
HelloMonaco hopes you'll have a great weekend, and if you want to learn about exhibitions taking place in Monaco visit our Calendar.
So have fun and enjoy your weekend!