Luxury
Unique retro car auction to launch in Monaco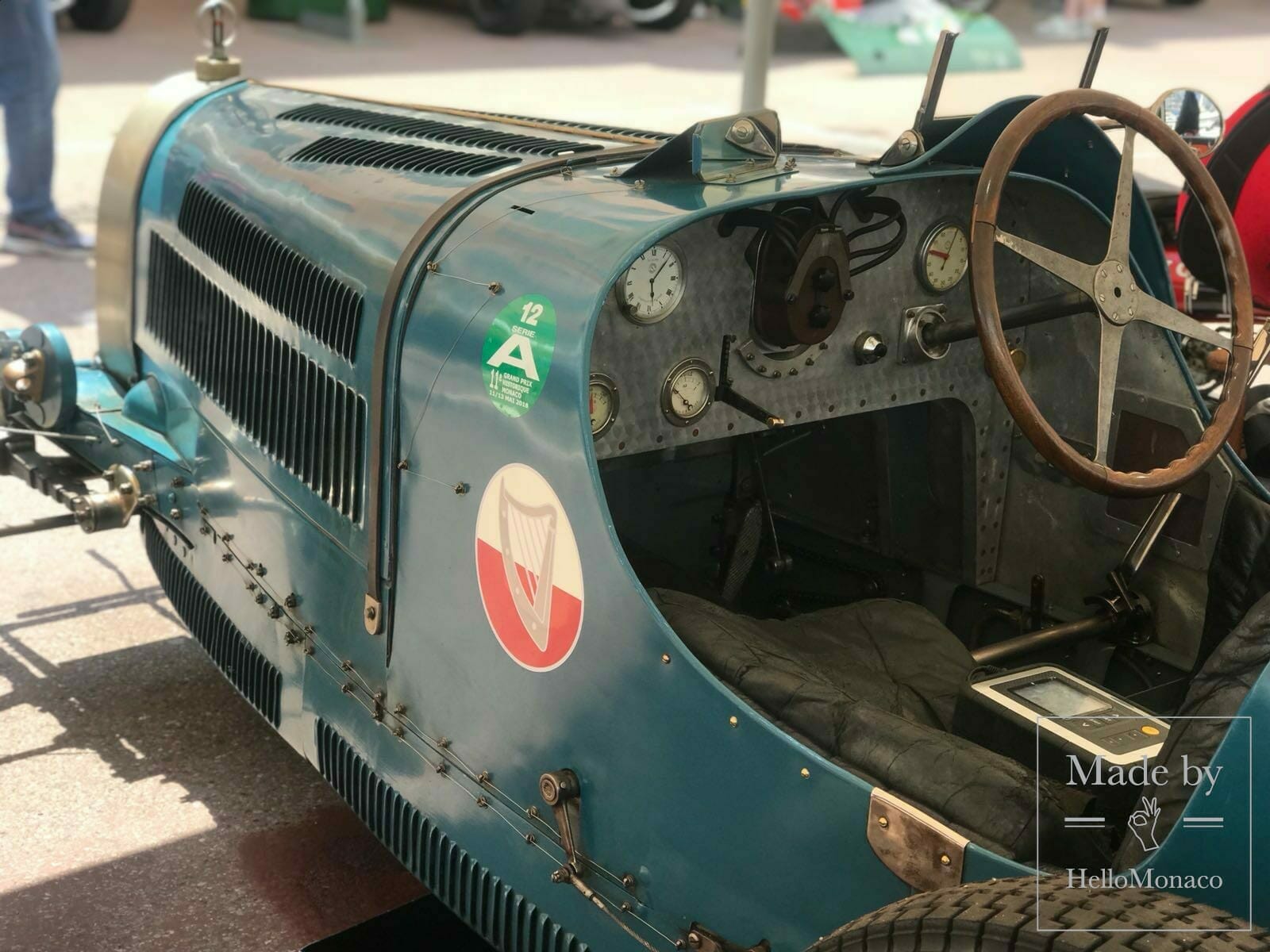 The General Manager of Artcurial Motors, Matthieu Lamoure, takes the wheel of a new biannual auction. On 2 July, more than 100 prestigious vehicles will be presented in the Grimaldi Forum.
A new market, or rather a change of scene for Artcurial, the auction house from Paris. Already omnipresent in the Principality, thanks to its prestigious watches, jewelry and vintage Hermès collections, each year in January and July, François Tanjan's team is in the midst of creating a biannual event devoted to the automobile industry. After two massive and successful sessions (which included a part of the Princely collection in 2012 and the sale of two vehicles by Maria Callas, in 2014 at the Hermitage) on 2 July at the Grimaldi Forum, Artcurial Motors will organize the first edition of an event that will alternate with Le Mans Classic. For the occasion, no less than 100 vehicles, worth a cumulative base estimate of 15 Million euros, will be up for auction on the Rock.
At the wheel of this operation is Matthieu Lamoure, General Manager of Artcurial Motors, who thrives in events of this kind. At 41 years old, the expert already has twenty years of experience behind him, including fifteen sales organized in Monaco, on behalf of Bonhams, an English house, which is now a competitor.
"Artcurial has legitimacy. We are the market leader in continental Europe. At the last Retro Mobile (which took place in February in Paris) we sold a Ferrari Dino prototype for 4.6 million euros. After us, there are big houses, like RM Sotheby's or Bonhams, but we don't envy them, because of our international customer base and our know-how.
For the occasion, July 2nd's catalogue will follow two themes responding to the close link between Monaco and the automobile: convertibles and "sport and GT".
The event is a nod to the Grand Prix and the Monte-Carlo Rally, and even the cinema. Without forgetting Paris, which usually hosts this summer rendez-vous.
"Paris is second place in the world in terms of car entries and we will be doing everything we can to keep it in second. These venues in Monaco are complementary to the place in Paris. It must not be forgotten that there is a great tradition of car auctions here. In the 1990s, all the biggest cars were in Monaco and prices were on fire," said Matthieu Lamoure.
If the hope of convincing Monaco (100% of sales realized) appears strong and legitimate, the priority will be to capture, convince and seduce a new clientele. Hence timing the event before the mythical one on Pebble Beach, which will take place in August in California.
"We did not want to stick to the annual sales of jewelry and watchmaking in Monaco (17 to 19 July at the Hermitage Hotel) it's the last weekend when our Monegasque customers are around. There is also an international, young, rich and vibrant clientele.  Automobile enthusiasts are definitely alive and well," the ideal target in a rising market that many are passionate about. "The market is very dynamic. The prices had risen very high without real explanation in recent years. Buying a prestigious car is an investment, not an act of speculation. That's why the market is sustainable. When you buy a car, it is not to make an added value or a bad deal. It is a generational market. We want to own what we dreamed of as a teenager or as a child. Anyone has a car that beats in their heart. The generation before me would dream of the Citroen DS.  Me, I love the Citroen CX."
Johnny's Porsche and a Belmondo's Ferrari under the hammer
July 2nd's auction catalogue won't be complete until the end of May. (Local collectors and sellers: take note.) The only criteria is to bring in high quality pieces that can stand amongst the lots already included.
"We found everything but we stayed at the top of the range," said Matthieu Lamoure. "Notably, a Porsche RSR 3.0 Carrera from 1974 for those who have an affection for sports and GT. It is a car that has a huge history because it has been driven a lot in the United States. And it never had an accident!"
The expert said that other prestigious vehicles were found thanks to the Louise Grether's network (director of the Artcurial office in Monaco). "We also have a Ferrari F355 GTS, once belonging to Jean-Paul Belmondo and a Porsche 928 GT, once belonging to Johnny Hallyday (2nd hand). We also have a very nice Ferrari 275 GTS convertible…" All for high estimates of up to 1.8 million euros per unit. The French Riviera and its timeless ballet of convertibles on the coastline have also inspired the teams of Artcurial Motors who will propose an Austin Mini-moke, a Fiat 500 Jolly or even a Mehari and 2 CV type "Gendarmes of Saint-Tropez".
Finally, it would be impossible to come to Monte-Carlo without thinking of the lovers of the Rally or Monaco Grand Prix, with a Peugeot 205 T16.