Luxury
How much does a superyacht actually cost?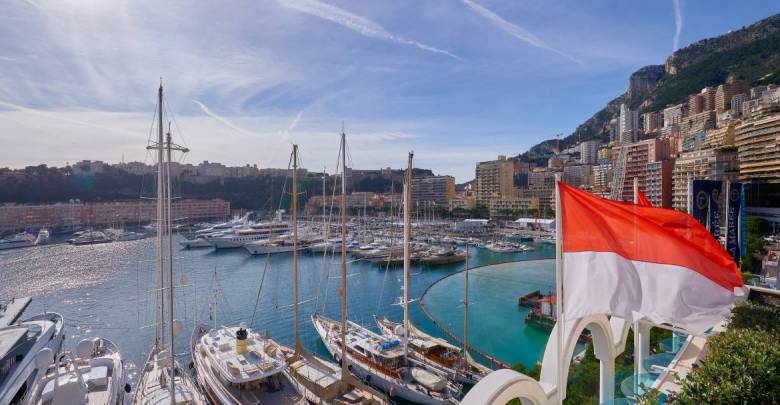 Yachts are hardly a mass market product and yet the superyacht market has carved out a niche in being even more exclusive, but how much does a yacht cost to build, buy or rent? Yacht Harbour will give you an overview of the current state of the market.
Since the 1980's the amount of superyachts, i.e. yachts over 24 meters, has grown 600% with the worldwide fleet now counting over 10,000 vessels compared to around 1,500 in 1979. Deliveries of large sailing yachts have however remained constant throughout the decades with around 45 S/Y built per year since the 70's.
This exponential growth was brought mainly by the construction of motor yachts. Indeed, the ratio of M/Y to S/Y built has exploded from 2 in the 1980's to a whooping 7 motor yachts delivered for each sailing yacht under construction today. As a result sailing yachts have often retained value better than their counterparts.
The expansion of the worldwide fleet of superyachts has also had another significant effect, the accelerated depreciation of yachts on the brokerage market. A 43-meter Benetti Vision 145 could for example be built at a cost of €21,9 million in 2014 whereas a 10-year old model in mint condition such as M/Y Dia's could be bought for just €8 million on the brokerage market.
This large difference in price is however not unique to this case and can be found across almost all yacht manufacturers. Heesen, a well-known Dutch shipyard, is currently selling its 47-meter Project Ruya for €29,9 million. Its 2012 sistership, Lady Petra is however up for sale at the same time asking €22,500,000, down from her initial asking price of €31 million when it was first listed for sale in 2014.
On top of the initial purchase price must however also be added the yearly maintenance fees amounting to roughly 10% of the initial price of a new build. For a 55-meter yacht for example, this would represent close to $3 million per year.
Crew salaries today represent the largest of those expenses with the starting salary of a deckhand onboard a 50-meter yacht orbiting around $40,000 per year and going over $200,000/year for captains on larger yachts. The balance sheet is further burdened with fuel costs, repairs and operating costs such as uniforms and food for the crew.
To offset the operating costs, some owners turn to renting out their yachts to guests, which has created a market with near 1,400 yachts for charter throughout the world. Before the subprime crisis, these could represent a genuine business opportunity with some UHNWIs even building superyachts with solely charter in mind.
Few yachts are however able to fully recoup their maintenance costs in today's market. The 72-meter Axioma for example, one of the most popular charter yachts on the market, generated over €7 million in revenue from charters in its first year alone. Yet, its current asking price of €68 million suggest these have barely outperformed operational costs.
Many have therefore claimed that chartering a yacht has become the only financially justifiable option. It can indeed be argued that a like-new, 50-meter yacht could be chartered for near €250,000 per week during the summer season. To those would be added around 25% in fees of advanced provisioning, which would cover food, fuel, berthing fees and other expenses whilst charter guests are on board.
Annual operating costs of such a yacht would be near €2 million per year, which equates to nearly 6 and a half weeks of charter. It would therefore seem one would need to spend at least two months onboard to justify the operating costs, let alone the full purchase price. Yet, every year, dozens of new build projects are started despite this financial reasoning.
Prior to the 2008 crisis, an industry of yacht flippers had emerged with clients buying a slot for a superyacht at a prestigious shipyard and then reselling the yacht slightly before its launch. US businessman, Warren E. Halle had ordered 3 yachts from Lurssen in 2003, which he paid for €48 million a piece plus the cost of interior finishing. As following legal proceedings revealed, he later sold the first yacht (Project Marlin) for €65 million in 2006, the second one for €71,5 million in 2008 and kept the third one (Martha Ann) for himself, which is now on the market asking $79 million.
This market has since evaporated with many shipyards that had committed to build on speculation, in order to retain ownership of their slots throughout the construction, facing difficult financial times. Italian shipyard Baglietto posted losses of €105 million in 2009 and was ultimately only saved by the Gavio Group, which brought it back to financial stability. Yet, despite this turmoil, at least 700 superyachts are currently under construction.
The megayacht market is at the moment particularly strong with at least 6 projects over 100 meters currently in build at Lurssen alone and several other shipyards working on their largest yachts to date such as Benetti and Feadship. Historically this high demand for megayachts in the past decade has allowed their sales prices to remain higher than construction prices due to the gains in time a brokerage purchase offered.
In 2011 for example, the late Russian oligarch, Boris Berezovsky managed to sell his Project Darius, under construction at Lurssen at the time, for €240 million to the Al Futtaim. He had however paid just €148,5 million, plus interior finishing costs, for the project as became known in a legal process that followed.
A growing concern for superyacht builders has however become the increasing gap between the increasing number of individuals with a net worth of over €250 million and the stagnant number of new build projects. Some have speculated that a possible explanation for this shift is a disinterest with the new generation of younger UHNWIs to own yachts and an increasing preference to charter by picking from an ever-growing fleet.
Dutch shipyard, Feadship has however delivered the 70-meter Joy, first yacht to boast an exterior design by Bannenberg & Rowell in modern history, to their youngest client yet. As a testament to her owner's young age, the superyacht features a basketball court on the bow and a gym surrounded by glass walls on the bridge deck.
Despite all the financial reasoning that might nudge UHNWIs to charter rather than own, over 350 superyachts were sold in 2016 showing that the reasons behind owning a yacht might actually be dominated by the pleasure and freedom that owners get from their own superyacht.