Luxury
Monte-Carlo Grand Prix, Ferrari, Schumacher: these three icons shatter another auction record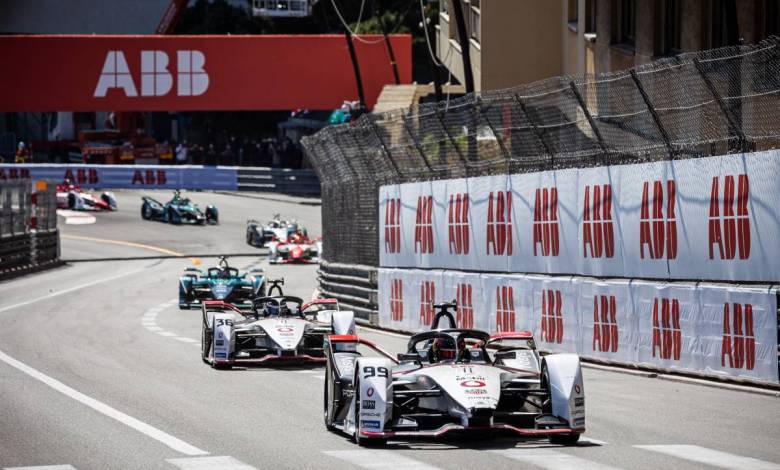 Michael Schumacher's Ferrari
Going, going gone – it's fitting that a car that broke records on the race track and a driver who broke Formula 1 records, as if he were tossing plates at the end of a Greek feast, were part of another record at the Sotheby's auction in NY. A buyer paid $7.5 million for Michael Schumacher's 2001 Ferrari F1 Car.
This is the most expensive modern-era Formula 1 car, state Sotheby's and the final bid is indeed impressive. In comparison, a 2004 Schumacher F1 car was previously sold for just under $3.2 million. The run-up to the auction gave the auctioneers the opportunity to test their use of superlatives: Greatest car, Greatest driver, Greatest Grand Prix, Greatest setting and the pre-publicity set the stage for yet another auction record this month.
And a cinematic picture is set for potential bidders to bring them and us all to the place that made this car so special – "Run since 1929, the Monaco Grand Prix is held on the narrow public streets of Monte Carlo and La Condamine, the circuit is the tightest, most daring, and the most technical event of the Formula 1 calendar. Though every team and driver strive to win the World Championship, simply winning Monaco is considered an achievement in and of itself. Not to be overshadowed amongst the racing is the incredible wealth and allure surrounding the Grand Prix. From the sumptuously appointed superyachts in Port Hercules to Casino Monte-Carlo, glamour and prestige are in full view of the principality. No other race in the world can boast the luxuriant atmosphere that makes Monaco the greatest race on earth. Michael Schumacher, second only to Ayton Senna, has won the Monaco Grand Prix an unbelievable five times: 1994, 1995, 1997, 1999, and in 2001 with this special Ferrari."
It had all the hyperbole that sent Salvator Mundi to an auction record at Christie's earlier this month.
It's as if the race were not between Ferrari and Mercedes or McLaren but between Christie's and Sotheby's this November for record auction prices. And despite a disappointing result in London where a Francis Bacon painting failed to meet its reserve price, one would think that the Salvator Mundi sale at over 400 million dollars would give the checkered flag to Christie's.
Perhaps not because it is Sotheby's that is now in the press with this new record of 7.5 million for a modern Formula 1 Ferrari. But if you think that is a record for a modern Ferrari think again. Neither Sotheby's or Christie's were featured in another record setting auction in Italy featuring a modern Ferrari, if not a Ferrari from the Formula 1 racing circuit.
Ferrari's LaFerrari Aperta
It is Ferrari's LaFerrari Aperta that has become the world's most expensive new car after it was sold for a record-breaking €8.3million (£7.5m) as part of a special auction at Maranello in Italy – the home of Ferrari – to mark the Prancing Horse's 70th birthday.
It had been predicted to sell for £3.6m but its price sky rocketed as 12 collectors bid for the 217 mph hypercar. The winner won't even be able to drive it home, though, as this superb vehicle hasn't even been built yet.
The LaFerrari Aperta is one of the globe's most sought-after models and features a V12 engine combined with an electric motor to give it a 0-120 mph speed in less than seven seconds.
And so this begs the question – Is the the LaFerrari Aperta the priciest Ferrari?
Actually, no – not even close.
Ferrari 250 GTO
In August 2014 a 1962 Ferrari 250 GTO sold at auction in Monterrey, California for about $38 million. Classic car experts had even expected that the car could reap up to twice that amount, but the bidders balked. Amid the eager throngs at the auction, the bidding started at $11 million and reached $31 million within a minute, to finally hit the finish line (excuse the pun) at 38 million.
Now, if you insist on having one of the most expensive cars in the world go with your recently acquired world-record-shattering Da Vinci painting of Salvator Mundi – and if you already own a Ferrari and a Lamborghini then how about a Mercedes or an Aston Martin?
Will these two beauties suffice as a choice?
The 1954 Mercedes Benz W196 sold at auction on 12 July 2013 for £23.5million. As an iconic Formula 1 race car it won nine out of 12 races it participated in and won the championship in both years it entered. At the wheel was five-time world champion Juan Manuel Fangio.
Or
The 1956 Aston Martin DBR1 sold on 19 August 2017 for £17.5m. The DBR1 is deemed the most important Aston Martin ever. It had never been sold at auction before and overtook the Jaguar D-Type as the most expensive British car and beat the former Aston record held by the DB4 GT Zagato. The DBR1 was raced by the Stirling Moss and engineered specially to win Le Mans.
Let's keep our feet firmly on the ground and pretend our budget is limited to 7.5 million dollars and that we must be content with the opportunity to acquire the Ferrari Formula 1 just auctioned at Sotheby's. And worth mentioning in a good cause, the auctioneers also will agree to a portion of the car's sale proceeds going to Michael Schumacher's charity, "Keep Fighting" which fights for not only road safety, but also head safety.
And one can drive this racing car at full capability  once Ferrari tunes it up that is, as it has not been driven  since Schumacher was in the cockpit. The F2001, is classed as "useable art," as it can still today be piloted – in historic races for example. Ferrari offers to house the car in Maranello and transport it worldwide for Corse Clienti events as well as private race days. As the next owner you can enjoy the unique thrill of being at the wheel of the car at speed on a special track. In addition Ferrari offer tutelage from its own Formula 1 technicians, mechanics, and test drivers.
Hello Monaco is excited to bring you this news of the sale of this historic Formula 1 world-beater, part of racing history at Monte-Carlo.