Luxury
Record Breaking Year for Auctions in France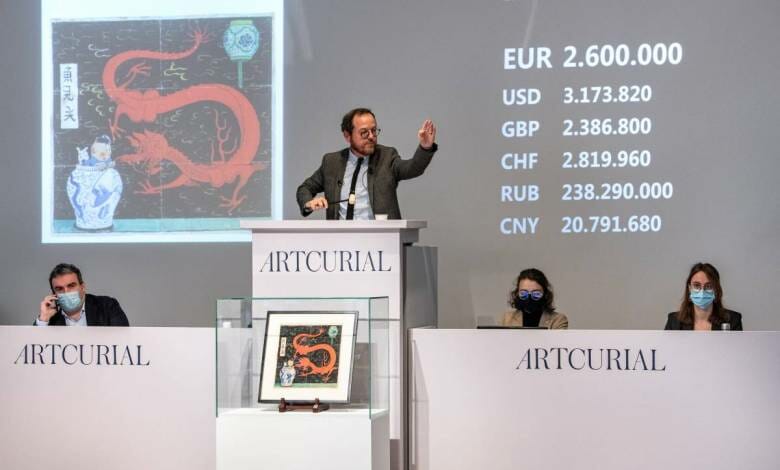 In 2016, France's auctioning world saw 'la vie en rose'.  With the world market in decline, the Parisian scene is proudly on the rise.
2016, annus horribilis? Not in France's auctioning world at least.
In a difficult international context, the balance sheet for 2016 affirms a healthy French market. The three main auction houses saw their turnover increase. Number one on the podium for the second consecutive year, 'Christie's' ended the year with 244.6 million Euros, an increase of 4.6% compared to the last year.
Just behind, 'Sotheby's' with a very honorable 220 million Euros, its best result since its opening in Paris in 1967. 'Artcurial' finally, crosses the 200-million-euro-mark for the first time, with 210.1 million Euros, 10% more than in 2015. "In a cautious global context, Paris does better than just resist the global trend. The capital, which we have always protected compared to other international art markets, is progressing and strengthening," says Nicolas Orlowski, CEO of Artcurial.
In 2016, many auctions also exceeded one million Euros: 27 at Christie's, 26 at Sotheby's and 11 at Artcurial. Sales of especially beautiful collections ensured a large share of the turnover.
At Christie's, the year "was marked by 12 sales of collections, including Zeineb and Jean-Pierre Marcie-Rivière, which had tremendous success, totaling 32.5 million," said François de Ricqlès, president of Christie's France. Let us also mention the works of the painter Boutet de Monvel and the collection of Robert de Balkany at Sotheby's, the comic strips of the singer Renaud or the series from photographer Willy Ronis for Artcurial. An encouraging sign is new customers appearing on the market (44% for Artcurial) and there is an increased presence of French buyers among art collectors: one in four at Artcurial, and one in three for Sotheby's.
Christie's, Sotheby's and Artcurial: their 3 best auctions of 2016
A Ferrari at Artcurial
For the second consecutive year, Artcurial carried out the highest bid in France with a Ferrari 335 S. Spider from 1957. Awarded 32.1 million Euros at the Retromobile by Artcurial Motorcars sale, the car is part of the most expensive collection in the world. With a total of 80 million euros, the 'Automobiles de Collections' department set a new record. It made up 38% of this year's overall gain for Articurial.
 Skeletons and Masks at Sotheby's
Sotheby's registered more than 30 world records in 2016, including "Skeleton Stopping Masks", a Belgian painting by James Ensor, which was awarded 7.4 million Euros.
Painted in Ostend in 1891, the canvas had remained in the same family since its creation.
Note: it was Drouot with the second largest bid of the year in France with the sale of an imperial seal dating from the time of the emperor Qianlong (1736-1795). 21 million Euros spent by a Chinese collector, more than 20 times the estimate, awarded under the hammer of Pierre Bergé and associates.
A rare Buddha at Christie's
It is a rare Vairocana Buddha of the Liao dynasty (XI century) who won the highest bid for them in 2016. Sold at 13.57 million Euros last December, the statuette in Bronze had an estimated worth of between 150,000 and 200,000 Euros.
It is a world record for a bronze Liao and the most expensive work sold at Christie's France since 2010.