Luxury
Will Another Monaco Grand Prix Racing Car Shatter Auction Records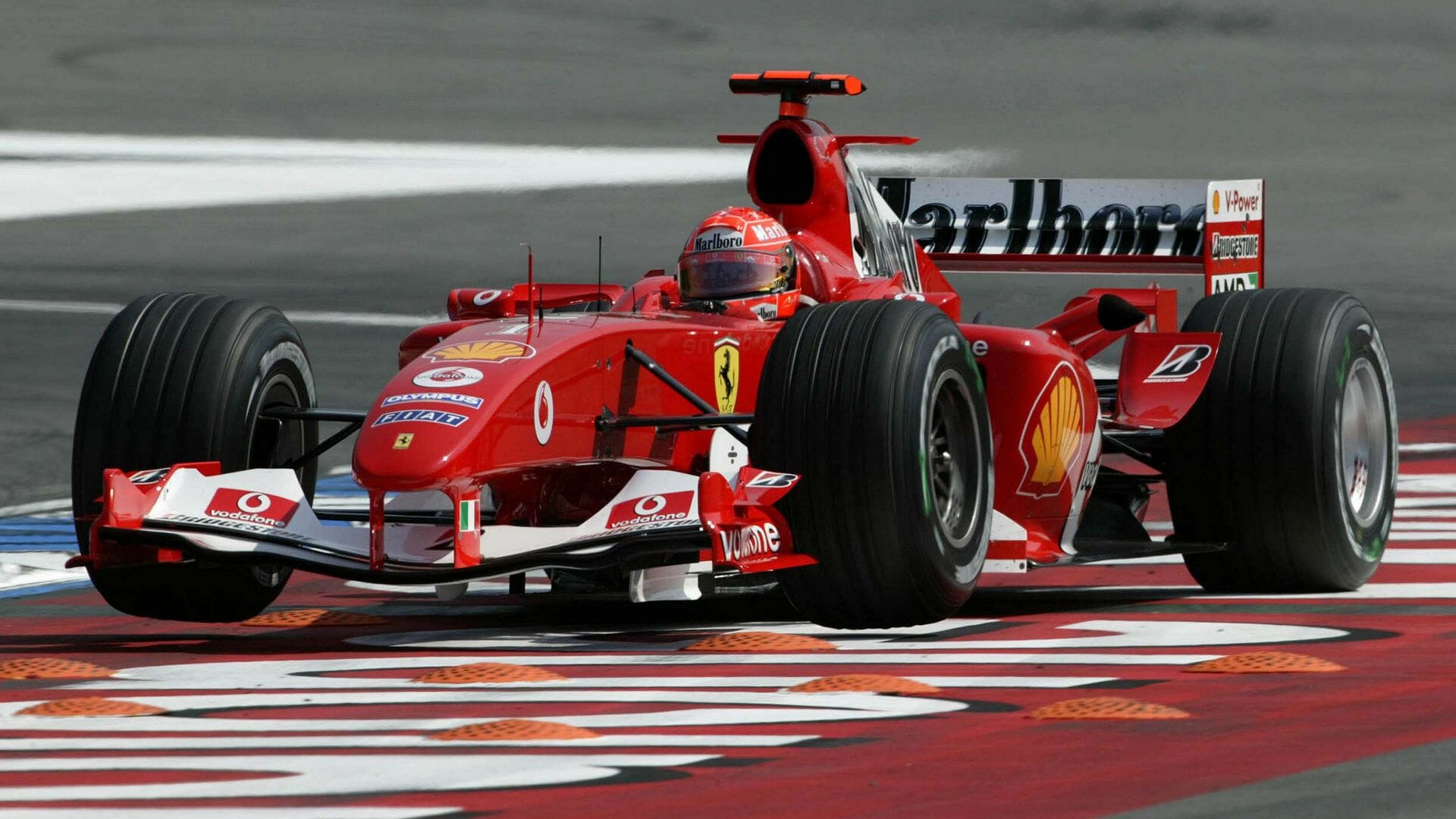 Can you name the most valuable two Formula 1 cars ever sold at auction? If you are a collector you probably remember the last record-breaking auction when just last November the Ferrari F2001 driven by Michael Schumacher was auctioned during Sotheby's Contemporary Art Evening Sale in New York for $7,504,000 to become the most expensive modern-era F1 car ever sold at auction.
The previous auction record for a modern-era Formula 1 car was $3,198,500 for a Michael Schumacher-driven Ferrari F2004 sold at RM Auctions' Maranello sale in 2005.
If you had a wish and a bottomless bank account what would be the Formula 1 car that would make your heart skip a beat if you knew it was up for sale. And what price would you put on something that is priceless. All is revealed this month on May 11th in fact. It is the McLaren Ford MP4/8A. It owes its unique pedigree due to the fact that it is in the history books by winning the Monte-Carlo Grand Prix in record-breaking style. Can you guess how? It is a record that stands unequalled. The McLaren-Ford MP4/8A is the car that Ayrton Senna drove in winning his sixth Monaco Grand Prix twenty-five years ago in 1993.
Britain's Graham Hill won the race five times in the 1960s and became known as "King of Monaco". Seven-time world champion Schumacher would eventually win the race five times, matching Graham Hill's record. Lewis Hamilton and Sebastian Vettel come into this year's May Grand Prix both with a chance in 2018 of a magnificent third Monaco Grand Prix win.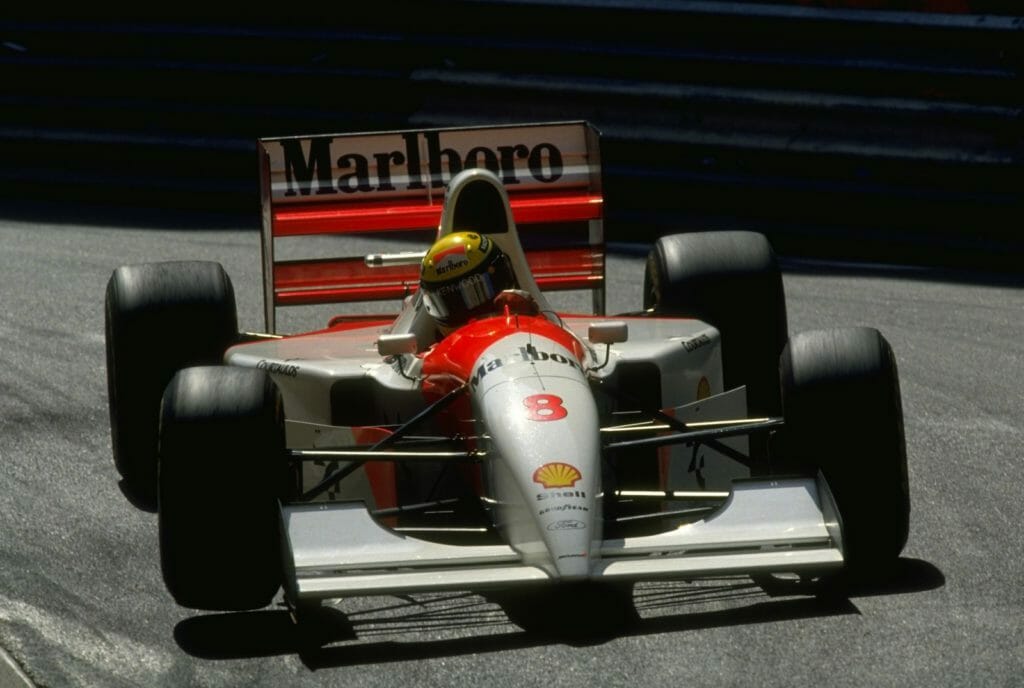 But Ayrton Senna, the charismatic Brazilian grasped the Holy Grail of six wins in Monaco with this McLaren. Ironically, Senna originally was not ecstatic about the car because it wasn't as powerful as the Renault V-10s used in his rival's machine, driven by Alain Prost. However, the McLaren's high-tech suspension system made it handle better than the Renault vehicles and propelled Senna to victory.
Doubtless, The McLaren-Ford MP4/8A will shatter another record – that of emptying a bank account faster than approaching the checkered flag in Monaco. It is estimated by experts to go under the hammer at around 5 million euros (6 million dollars). And how about giving your McLaren a companion – also up for sale at the same auction. Another clue – what about the Formula 1 car in which Ayrton Senna made the world sit up and take notice in his very first Formula 1 race in Monaco on June 3, 1984. Starting in 13th place on the grid this previously unknown genius wove his way through the field to finish second behind the Frenchman Alain Prost. The Toleman-Hart TG184 is estimated by experts to be bid for at around a million dollars.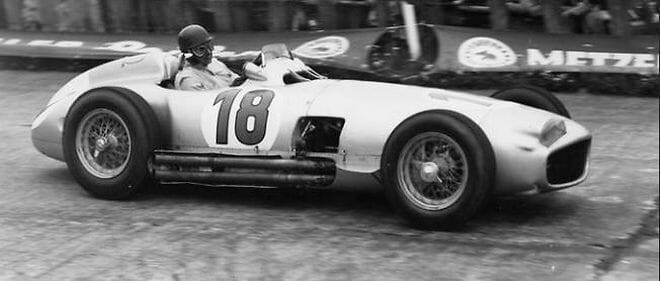 Prost and Senna were to battle it out many times in Monaco. For the decade from 1984 to 1993 the race was dominated by these two drivers, arguably the two best drivers in Formula 1 at the time. And then sadly on the first of May 1994 with Alain Prost in retirement and Senna taking over as virtually undisputed master of Formula 1 he came to an untimely end with a fatal crash at the Saint Marin Grand Prix.
On May 11th at the Bonhams auction in La Vigie, history may well need to be rewritten. The Ayrton Senna McLaren will be again battling it out, but this time in the auction room rather than on the track. It was this magnificent McLaren-Ford MP4/8A that took McLaren ahead of Ferrari as the most successful team in Formula 1 racing history at the time. Let's remember that Michael Schumacher's Ferrari F2001 (the current modern era record holder at auction) had a guide price of three million dollars before the hammer came down at seven and a half million. So with experts setting a 5 million euro target for the McLaren the ultimate bonanza when the hammer actually comes down could be a record breaker.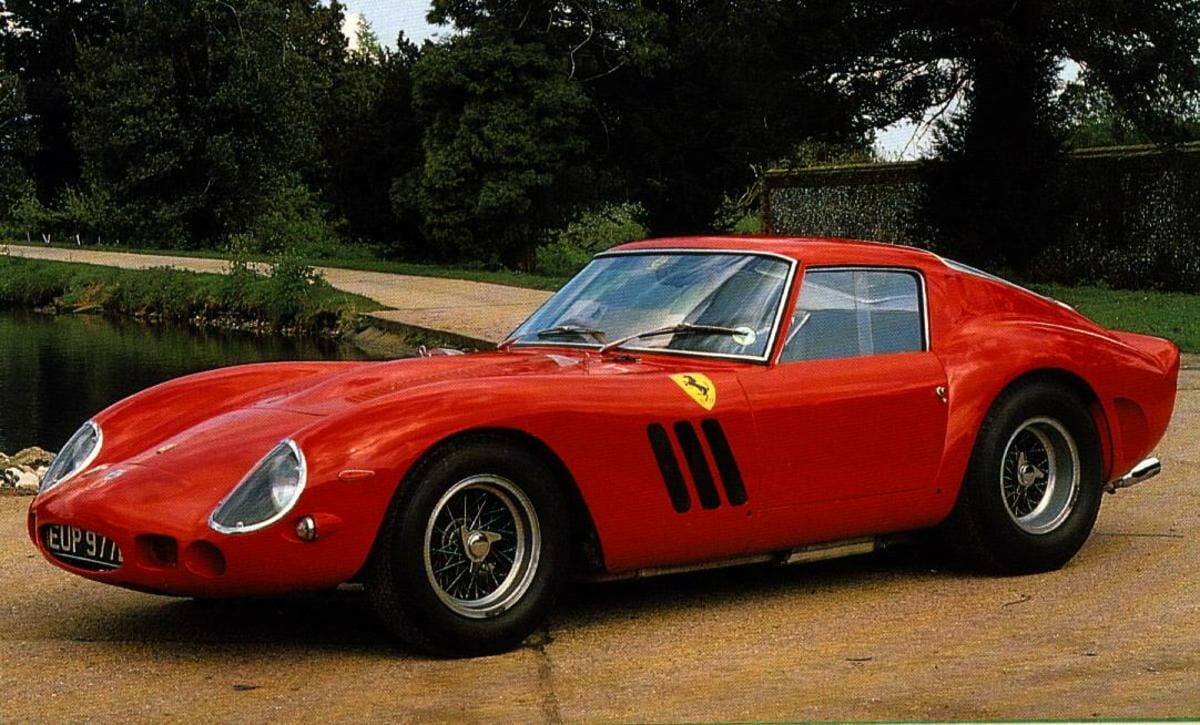 Outside of Formula 1 there are some very pricey Ferraris. A 1962 Ferrari 250 GTO serial number 3851GT sold at Bonham's Quail Auction on August 14, 2014 for US$38,115,000.00 (including buyers premium), breaking all previous auction records.
And if we go back prior to the modern era to the 1954 and 1955 Grand Prix wins by Fangio, the most expensive Formula 1 car is Fangio's Mercedes sold in 2013 for around $30 million.
Dollars or euros, ten million would be an incredible price that who knows might be in reach at this May's exciting auction. Double it again and you come within reach of the top of the list of the most expensive cars of all-time.