Culture & Arts
Preview of "Monaco. Artists' Stories" exhibition at Moscow Museum of Modern Art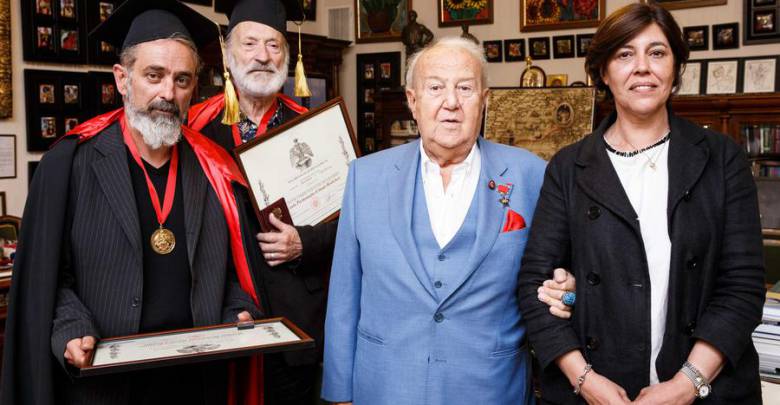 On 9 July 2019, Monegasque painters Gérard Pettiti and Claude Rosticher presented their joint exhibition, "Monaco. Artists' Stories", for the first time at the Moscow Museum of Modern Art (MMOMA).
The exhibition, which has been organised with the support of the Principality of Monaco's Embassy in the Russian Federation, showcases the artists' work and pays tribute to the late Armand Gatti, Léo Ferré, Albert Diato and Luis Molne – all of whom were leading figures in the world of art and culture with strong links to the Principality of Monaco.
Close to 200 prominent guests attended a private preview of the exhibition. They included Mikhail Shvydkoy, Special Representative of President Vladimir Putin on International Cultural Cooperation, and Zurab Tsereteli, President of the Russian Academy of Arts, who gave speeches celebrating the careers of the two artists behind the project.
The following day, Mr Pettiti and Mr Rosticher were granted the privilege of being named honorary members of the Russian Academy of Arts, a rare honour in Russia, particularly for foreign artists. They are the first Monegasques to receive such a distinction.
The exhibition will run in Moscow until 11 August, and will then move to the Rostov Regional Museum of Fine Arts (23 August to 22 September) and the Russian Orthodox Spiritual and Cultural Centre in Paris (11 October to 1 November 2019).
The tour is being organised with support from SOGEDA, Monaco City Hall, and the companies MPM Partners, Financial Strategy, DIMEX and RIF.