Interviews
Exclusive Interview with Fairspin Casino VIP Reveals Secrets of High-Stakes Gambling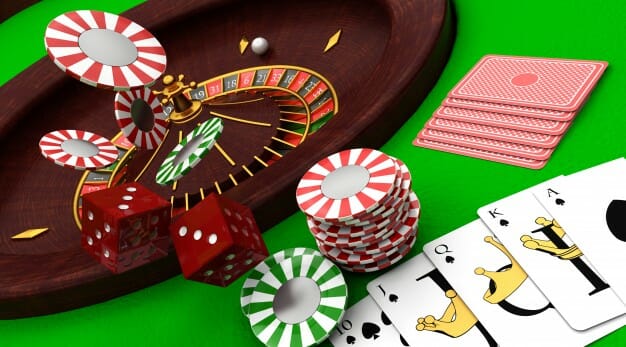 Fairspin, the leading online casino with more than 5,000 games, is expanding its reach beyond the gambling world with a YouTube channel that isn't afraid to shake things up. Opening the doors to a world that's rarely talked about, a Fairspin VIP has sat down for a true no-holds-barred interview. With this latest move, Fairspin is demonstrating its commitment to engaging and informing audiences like nowhere else.
Who is the Mystery VIP?
In the highly anticipated interview, one of the most respected and successful high-stakes gamblers in the world has sat down with Fairspin host Poly for a one-on-one interview. Sharing his insights on what it's like to be a true VIP in the world of casino gambling, the VIP reveals his secrets to winning big and the strategies he has used to become a casino kingpin. He also discusses the importance of risk management, taking losses, his favorite games, and how to stay disciplined when playing with high stakes.
Unsurprisingly, the VIP wants to remain anonymous, simply going by the name "Mr. Jack", but Fairspin has revealed some information on the American high-roller. He is widely regarded as one of Fairspin's most successful and prominent VIPs. With years of experience and millions of dollars in winnings under his belt, he is a true authority on the subject of casino gambling.
We've highlighted some of the important takeaways right here.
Poly: What amounts do you usually play for?
VIP: The amounts I usually play for vary. Sometimes I like to bet really high and place $400 bets, and when I bet low, it can be around $40 to $60. Usually, I deposit around $30,000 to $40,000 monthly, but there are some months when I deposit $60,000-$70,000.
Question: How do you decide how much you will bet when you're playing?
Answer: It depends on how much I am willing to spend at the moment and which game I am playing. Also, I may take gambling decisions based on my mood and intuition. Sometimes I just have a gut feeling that today is not my day, so I try not to bet too much.
Question: I know you have tried many other casinos before Fairspin. How come you decided to stay with Fairspin over the others?
Answer: I have tried BC.Games, BitCasino, and SolCasino. Honestly, I've constantly kept using Fairspin because of the transparency in transactions and bets. I know that all of the transactions are publicly recorded on the blockchain. Here, I am not worried about my money. I would say that since I signed up to Fairspin, I haven't actively played in other casinos if I ever do so at all. Fairspin is full of advantages for me!
Question: What does your personal manager do for you at Fairspin?
Answer: Usually, she keeps me informed about the bonuses and notifies me of any promotions. For example, I often receive low-wagering bonuses from her. She also provided  me with another condition: when I place 3 bets of $2000 and above, I get a non-deposit, real $100 to $500 bonus added to my balance. Not bad, right?
Question: Is this a special condition for you as Fairspin's VIP player?
Answer: Yes, this is an individual condition. Considering that my status is Gold Card and I am a constant player with pretty large deposits, my manager gave me such a privilege. And it is generally awesome to have a personal manager who will always answer any questions and will offer favorable gaming conditions.
Question: Now to the question that I think all our subscribers have been waiting for: Which games do you play most often    
Answer: The game I play the most, and my favorite, is Scratch Match. Others I often play are Hot Coins, Royal Coins, Luxor Gold, and Lucky Streak 3. One that I used to play a long time ago but don't play anymore is Aviator by Spribe. I see that the Playson provider is leading. I am not an expert in them, but I can say with confidence that overall I enjoy games with 3 rows, over 5 or 6.
Question: What was the biggest amount you won? Which game was it?
Answer: The biggest win I have ever got was $231,000.
Question: How does it feel to win such a significant amount?
Answer: It was insane, pure joy. I definitely remember that I couldn't feel a big win coming. And then suddenly all I see is $231 000! I was thrilled that luck was on my side that day. By the way, the Million Dollar Race tournament was actually taking place when this happened. Thanks to this win, I went really high up the leaderboard and got an additional $1000.
Question: How much was your biggest loss? How did you feel about it? 
Answer: My biggest loss was about $30,000. The best part is that I wasn't even sad about it, I was actually having fun (laughs out loud) because I came here for emotions, and emotions can be different, and that's the thing with online casinos! Get it? I remember that day I deposited $25,000 to my account and lost $30,000 that night. Isn't that fun? I actually have a rule: I always play for the money I am not afraid to lose.
Question: What do you do with the accumulated TFS tokens? How many do you have?
Answer: I usually stake my TFS tokens via the Hold to Earn program on Fairspin until there is a solid amount. And then I sell them through Pancakeswap.
Tips from the Top
This exclusive interview is an eye-opener for anyone interested in online casino gaming, as for a VIP to grant this level of access to his gambling activity is unprecedented. Throughout the interview he pulls no punches when discussing wins, losses, what he plays, how he plays, and so much more.
Whether they are seasoned pros or just starting out, we're sure that other gamblers will be taking note of this VIP's every word.
If you're ready to experience everything this VIP is talking about, head to Fairspin today.
About Fairspin:
Founded in 2018, Fairspin is an industry-leading online casino that is on the cutting edge of technological innovation. Adopting a total transparency approach, Fairspin players are able to check their bets and other actions on the blockchain by utilizing the Trueplay Explorer.
Fairspin is the world's first casino to have its very own dedicated token – TFS Token. Through Play to Earn and Hold to Earn schemes, players can obtain TFS and use it on-site to play some of the hottest casino games around.
5000+ games, loaded promotions, outstanding customer support, and so much more have made Fairspin the most talked about casino in 2023.