Latest news
10th Edition of Monaco Business Sets the Pace for B2B Expos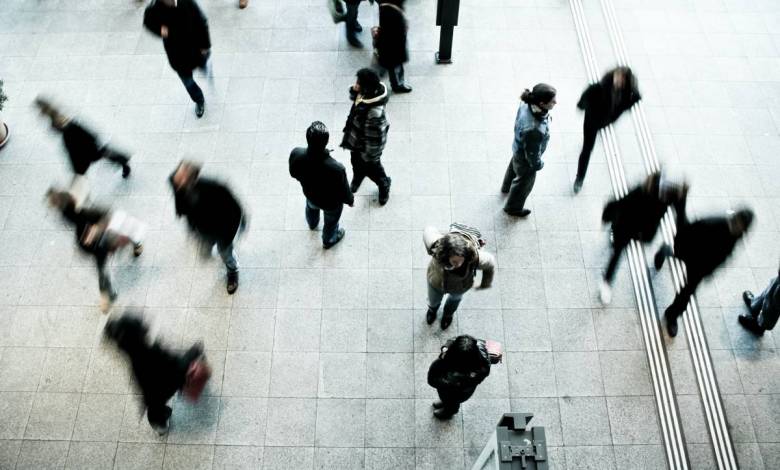 For years now « Monaco Business » The Principality's B2B event has successfully brought together Monegasque entrepreneurs to allow them to exchange ideas, while presenting visitors with the specific economic characteristics of Monaco. And this week on October 4th at the Méridien Plaza the 10th (2022 ) edition under the patronage of HSH Prince Albert rolled out over one day.
The meeting analyzed the current challenges in terms of the economy, and in doing so gives businessmen the means to increase their success.
Workshops and networking events studded the meeting where conferences and round tables followed one after another throughout the day including these topics:
Macroeconomic forecasts at the dawn of 2023
The essential day-to-day management of your security
Energetic efficiency: tools and accompaniments
Digital at the service of the competitiveness of local businesses
Telis Group solutions hosted in the Monaco Datacentre
Archiving as a strategic issue for companies in their business processes
Monaco Business has time after time proven itself as the showcase for the most dynamic companies and the 2022 event was no exception in the opportunities it offered to develop and promote participants' businesses. It is also the ideal place for newcomers to discover the possibilities of settling in the Principality or to rub shoulders with local leaders.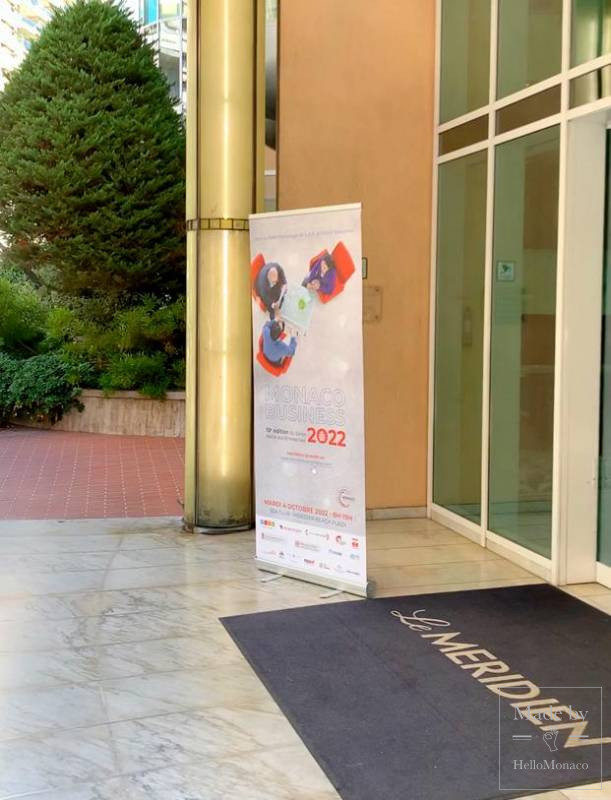 Who is Monaco Business for?
It's a melting pot for all entrepreneurs, from the managers of small and medium sized enterprises (SMEs), to CEOs of international companies and entrepreneurs wishing to learn about the economic fabric of the Principality. The Monaco Business 2022 Edition, with its reputation solidly built over the prior years, brought together the leading companies in their sectors together with the most dynamic and innovative up and coming companies.
50 Exhibitors crowded the 1000 square metres of exhibition space …. not surprising given the thousand visitors that took advantage of the opportunity to circulate.
Two other creative platforms facilitated getting real business done during the day
1: Speed-Networking
Meetings between entrepreneurs in the form of a speed-dating, and coaching sessions led by the speaker Jean-Philippe Ackermann.
2: Lounge Networking (by Nespresso Professional)
In a privileged space, visitors and exhibitors were able to organize client meetings and start networking directly from Monaco Business.
Two hot topics pervade Commerce in 2022 – the Environment and the Digital economy. So eagerly awaited was the discovery who would win this year's Digital completion.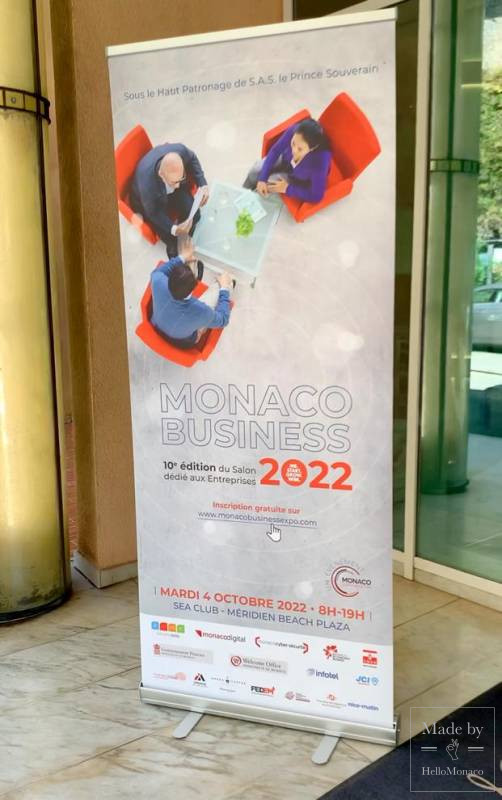 The Digital Prize
As part of Monaco Business 2018, launched for the first time was the "Digital Prize" which rewards an innovative idea in terms of technology and whose trophy was presented by Mr. Frédéric Genta, Interministerial Delegate in charge of Digital Transition for the Principality.
In 2022, the Digital Prize for the 5th consecutive edition was awarded to Mustapha Hamdi.
The 10th Edition of Monaco Business set the pace for future B2B events in the Principality – a particularly successful 10th anniversary.