Latest news
114-metre half-billion megayacht Luna seized in Dubai and other yacht news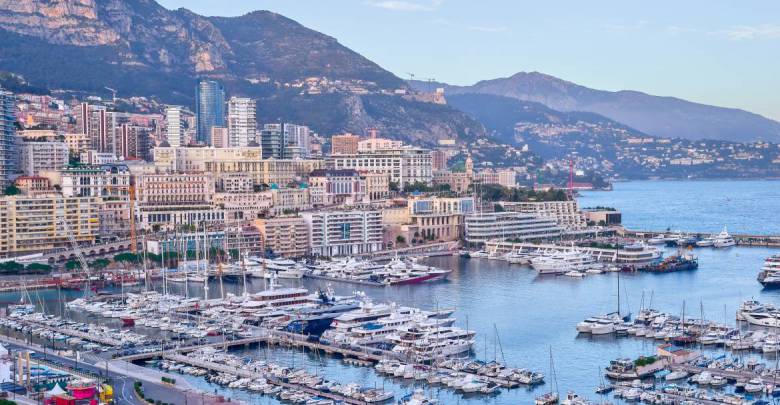 We selected for you top 5 yacht stories of the last week at Yacht Harbour.
114-metre half-billion megayacht Luna seized in Dubai
Luna is a 114.2-metre superyacht built by Lloyd Werft and delivered to Roman Abramovich in 2010. In 2014 the yacht was sold to Azerbaijani billionaire Farkhad Akhmedov at an asking price reported at €240 million.  In 2015-2016 Luna had a refit with an alleged value of near €50 million. Works included a new paint job, fairing of the hull for the first time, 2 meter lengthening to improve the balance of the yacht. The spa area and beach club were also refitted, larger windows were added for more light coming in. All the engines were overhauled, plus all the tenders were replaced. In February 2016 Luna left Bremerhaven, with first destination Norway. In the winter of 2017/2018 Luna was sent to Dubai for additional works.
Recently, Luna has been impounded in the Dubai, United Arab Emirates by the authorities as billionaire Farkhad Akhmedov and his ex-wife Tatiana Akhmedova are fighting for control of the asset. It follows a British court ruling that Akhmedov owes his ex-spouse $567 million and as she seeks his global assets to get her share of the settlement. She claims that he has been hiding his money to avoid paying her.
Forbes says the net worth of Akhmedov, who started his business career selling sable furs, was $1.4 billion which he made after he sold shares in the Russian company ZAO Northgas in 2012. He was included last year on the U.S. Treasury blacklist of Russian businessmen and companies that had close links to Vladimir Putin.
However, Straight Establishment, which is the family trust for Akhmedov, is appealing for the vessel to be released after a ruling by the Dubai International Financial Centre (DIFC) Courts, Reuters reported on Thursday. Akhmedova's lawyer, Dakis Hagen Q.C., said the yacht had its flag transferred to the Cayman Islands and then to a Panamanian company in 2014. The previous year, the couple's marriage had broken down. The seizing is now being appealed in Dubai by Straight Establishment according to local media.
Luna has the world's largest swimming pool on a superyacht as well as two helipads. It can host 18 guests. Luna's seven generators output a total of 15,000hp and the power electric motors are coupled to each shaft. There are more than 80 TVs on board. She can cut through ice on speed of 21 knots and has such generators power that they can run a town of 25,000 people.
49.5-metre Columbus S50 sold by Palumbo Superyachts
Columbus S50 is a 49.5-metre yacht project sold by The Palumbo Superyachts, with an estimated delivery in 2020. The yacht will be built from an aluminium hull and superstructure in Ancona, with the interior and exterior design by Luca Dini. Accommodation is for 11 guests in 5 cabins with a total interior volume of 499GT. Thecrewquartersisforstaffof 11 people.
According to the renderings, yacht boasts a vertical bow, which increases the amount of interior space. The inside area is designed in way that allows a lot of natural light inside and great sea views. "The exterior design expresses dynamism, while maintaining well-balanced proportions, conveying an original style without being over-the-top and ensuring that its aesthetic will never go out of fashion." The yacht boasts superyacht spa pool on the foredeck and extensive skylounge. Powered with twin 2000hp MTU engines with a top speed of 20 knots and a transoceanic range at a cruising speed of 15 knots.
23.47-metre military-designed Tactical 77 yacht project sold
Tactical 77 is 23.47-metre new-build project recently sold to American client by Canadian yard Tactical Custom Boats. With unique hull shape design, aggressive pseudo-military exterior styling and luxurious accommodations inside by American studio Bill Prince Yacht Design, this go-anywhere all-aluminium yacht will be built at Tactical's shipyard in British Columbia, focusing on speed and comfort.
Key features will include gyroscopic stabilisers, a folding transom that allows superyacht water toys launch without the davit crane, the most modern electronics and lightweight carbon fibre in the interior. Tactical Custom Boats is a brand of Platinum Marine and Crescent Custom Yachts, specializing in high performance aluminum boats designed for speed, comfort, and safety in all operating conditions .Tactical 77 isduetobedeliveredin 2019.
85-metre O'Ptasia launched in Greece
The 85-metre superyacht O'Ptasia has been launched Golden Yachts in Greece. Studio Vafiadis is responsible for interior and exterior design, with naval architecture by N Hellas. O'Ptasia will join the list of the top 200 largest superyachts in the world. O'Ptasia can accommodate guests in 11 cabins – 3 twin and 8 double cabins, including an owner's suite on upper deck of 95 square meters with 180-degree views and 85 square meters VIP suite with a private cinema room.
Other key features on board O'Ptasia include a large beach club complete with wellness and spa centre, an elevator servicing all decks, and a fully equipped gym on the bridge deck. The central superyacht elevator provides quick access between all four decks, while the foredeck helipad allows guests to arrive in style. Tender garage includes 3Seadoos, a 6-metre Novurania catamaran, a 4.4-metre Avon RIB and 8-metre Chris Craft tender and a lot of water toys. Powered with twin 3,386hp Caterpillar  engines with a top speed of 16 knots, while the built-in stabiliser system should ensure a smooth cruising experience, both underway and at anchor.
O'Ptasia will be available for charter through Atalanta Golden Yachts starting from € 800,000 per week.
66-metre concept Griffin by Fincantieri
Italian yard Fincantieri has revealed their latest concept at the 2018 Singapore Yacht Show – 66-metre superyacht Griffin 66. The project is a result of a collaboration between Fincantieri, Castlemaine International, Christopher Seymour Designs and Guido de Groot Design.
A little is known about the project, excepting that her beam will be 12.3-metres, a draught of 3.8-metres, will have an interior volume of 1,575 GT and a top speed of 17 knots. Accomodation will be for 12 guests across 6 cabins and crew quarters for staff up to 15 people and a garage space for an 8-metre tender.