Latest news
115-metre superyacht concept Art of Life by Sinot and other yacht news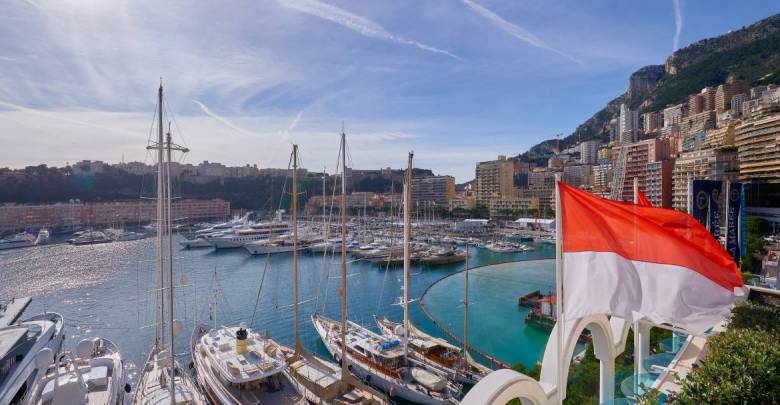 We selected for you top 5 yacht stories of the last week at Yacht Harbour.
115-metre superyacht concept Art of Life by Sinot
Traditionally, Sinot Yacht Architecture & Design presents its groundbreaking concepts at the Monaco Yacht Show. This year is no exception with Art of Life, a 115-meter concept yacht for art-loving and explorer-minded owners. Art of Life is a statement of elegance, a synthesis of beauty and functionality. Sinot Yacht Architecture & Design will reveal a detailed, over 1.5 meter (60 inch) long scale model of Art of Life at the Monaco Yacht Show 2018 (Parvis Piscine QP48).
Art of Life is designed with an emphasis on esthetics and beauty, without compromising on functionality, space and technology. The striking exterior style, with its overhang at the stern and forward projecting bow, is reminiscent of a 16th century Dutch icon of shipbuilding, the schooner yacht. 'Schoon', meaning both 'good looking' and 'clean' in Dutch, led to the term 'schooner' which stands for a fast, versatile and efficient hull.
The spacious and refined design of Art of Life provides plenty of room to integrate all individual preferences of an owner. The entire design is about spaciousness, openness and freedom, as testified by the owner's state room and private lounge on main deck and upper deck. The Owner's lounge is reached by a private staircase and unfolds as a grand haven of light by multiple skylights and floor-to-ceiling windows, offering views all around.
The panoramic stern lounge of Art of Life, with its large floor-to-ceiling slanted window, offers a grandiose view of the yacht's wake as it disappears into the distance. The expansive upper deck lounge with full-glass facades and open decks and ever-changing views that will never cease to inspire. The indoor health & beauty center of Art of Life is located on the lower and main decks and features a connecting area with an open, architectural staircase for an exceptionally spacious effect. The flybridge atop of the bridge deck, unique by design and function, is perfect for enjoying expansive views of the surrounding world with family and friends. The vast exterior al fresco spaces are perfect for dining, lounging and partying at sea or in port.
All four decks are designed based on fitness for purpose, resulting in maximum comfort for the body and soul thanks to the large indoor pool, sauna, treatment, hair & beauty and massage areas and stern lounge, which boasts a 384-inch retractable cinema screen. The gym and relax area at the health & beauty center feature fold-down hatches to the water level offering amazing views over the seascape outside. This all lends to a pure and aesthetic interior, using precious materials, rich detailing and superior craftmanship that result in serenity and balance. Luxury is inherent but never a statement in itself, merely a facilitator of onboard experiences.
World-first self-powering 70-meter tri-deck vessel
Ocean Saviour is striking, aggressive and contemporary in appearance with the focus being on function and affordability to build, rather than external styling. The design is based on great experience and the pure science of naval architecture.
The vessel will be a world-first, self-powering 70m tri-deck clean-up vessel, purposefully engineered to locate, retrieve and recycle plastic from the ocean to preserve one of our most valuable assets for future generations.
Central to its design are Manta Collector Array collection systems at the side and front of the vessel which will deploy and draw in plastics. The plastics will then be fed into an onboard conveyor, chopped finely, milled and processed through an onboard plasma gasification facility which will destroy it completely with minimal atmospheric pollution. The product of this pioneering process will then be used to fuel the vessel, making it self-powering.
This compact waste destruction process was first implemented for marine use onboard the USS Gerald R. Ford Aircraft Carrier, by advanced plasma processing company, PyroGenesis. The US Navy specified the system for the ship in order to have a highly compact, sailor-friendly means of destroying waste out at sea, as an aircraft carrier can be out for many months without coming to port. The team behind Ocean Saviour is currently investigating several potential partners in relation to the provision of plasma technology.
The best in her class : 40-metre sailing yacht Rainbow
Rainbow is a 40-metre sailing yacht, built to an exceptional standard by Dutch masters at Holland Jachtbouw in 2012. She is a faithful and detailed reproduction of the original Rainbow built in 1930, who won the America's Cup four years later after the launch. Rainbow was built for the new J Class Rule and boasts high-tech features such as carbon rigging and hydraulic handling, which makes her a serious contender on the regatta circuit.
Dykstra Naval Architechts developed Rainbow from the original plans of the 1934 America's Cup winner and slightly smoothed her lines, making her more hydrodynamic. She can be described as a modern classic, with the hybrid diesel/electric drive and electrical system, high modulus spar, carbon rigging and electrohydraulic sail and handling.
Below decks, Dykstra and deVosdeVries design have collaborated with the yard to make an Art Deco style interior.There is a beautiful dining saloon and good accommodation for the permanent crew forward. Outside of the races, Rainbow will offer a luxurious cruising experience for guests.
67-metre Bilgin 220 superyacht started construction
While constructing its largest model Bilgin 263-II, Bilgin Yachts is now getting ready to build a new 67m yacht at the shipyard's facility in West Istanbul Marina
Bilgin Yacht is pleased to announce that it has recently started the construction process of a brandnew project: Bilgin 220. This 67m yacht's exterior lines and naval architecture were developed by Unique Yacht Design in association with H2 Yacht Design for interior living areas.
The superyacht's sleek lines allowing large living areas are well-reflected in her interior design.Having six decks, Bilgin 220 will offer the owner and their guests alternative living areas while sailing in oceans. As well as a flybridge and sunbathing areas, the superyacht will have a lounge on the upper deck, a saloon with a bar section on the bridge deck and a living room including a 16- person dining table on the main deck. The owners suite located on the front part of the main deck will be available with a jakuzzi, working space and a private lounge. While a VIP cabin will be located by the owner's cabin, the layout includes four guests cabins located alongside the crew area on the lower deck.
Insurers facing €590m payment over destroyed Lurssen new build
The major fire that broke out at Lurssen's Bremen facility recently, destroying a 100-meter plus new build, became a major story in the yachting field. The development is now set to hit the insurance sector with a group of marine insurers that could be facing a payment of up to €590 million over the fire at Lurssen.
Various social media posts have been quick to point out the damaged new build, 3 decks of which at least have caught on fire, to be the 140-meter Project Sassi, which was reportedly due to be launched in coming months. The identity of the ship has so far not been confirmed.
Industry reports say the insurance policy for the new build was started in October 2014, in a building risk slip led by QBE, a leading Australian insurer with a market capitalisation of over €9 billion. Yet, the 4.6% exposure QBE is understood to have in the slip, potentially equivalent to €27 million in losses, would amount to a loss of nearly 12% of its net profits for the first half of 2018.
QBE would in fact not be the insurance company with the largest exposure in the new build, with Lancashire potentially on the hook for €70 million as a 9.4% slip stakeholder. RSA, Atrium and Beazly could also each have to payout between €40m – €45m.
The policy, which could now have the largest maritime insurance payout since the sinking of the Costa Concordia cruise ship, is understood to be designed to cover the vessel as well as the related property and construction materials used to build it through to the final delivery.