Latest news
2018 Club Vivanova Luxury Lifestyle Gala Dinner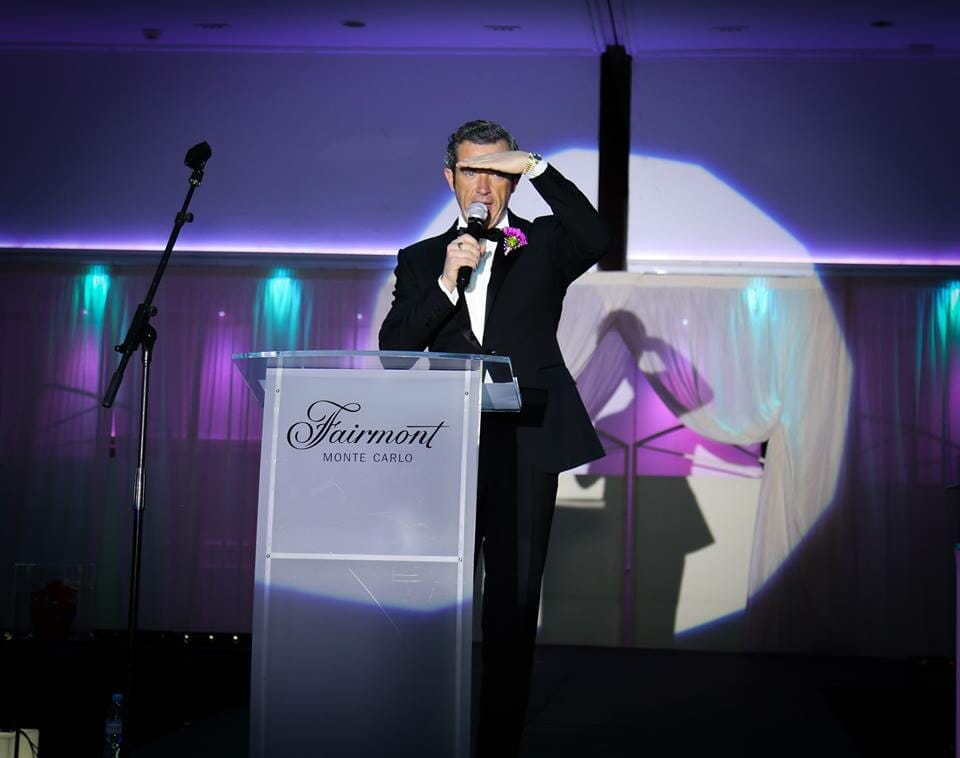 Saturday 10th March 2018 . Salle d'Or . Fairmont Monte Carlo
Club Vivanova Monte Carlo and founder Bradley Mitton thank our gala attendees, VIP partners and supporters for their support during our 2018 Club Vivanova Luxury Lifestyle Gala Dinner at the Fairmont Monte Carlo last Saturday night. With 360 attendees, we committed to excellence – to present a rare and unique experience – and by all accounts, we pulled it off in great style. Our gala has now become an annual spectacle in Monaco and we aim to continue bigger and better.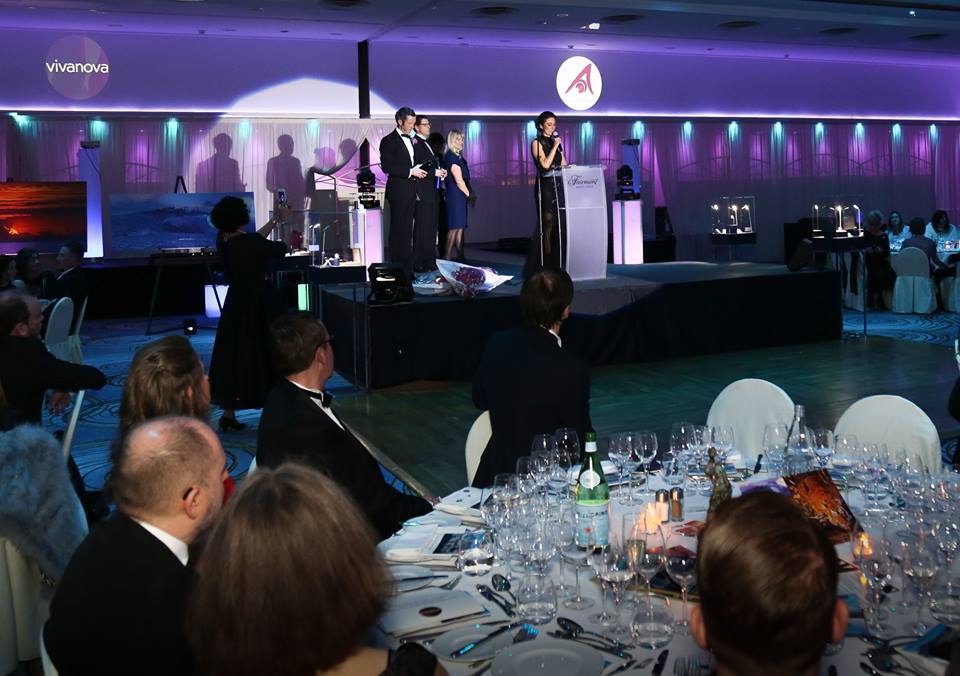 "This is the second annual Club Vivanova Luxury Lifestyle Gala that we have attended in Monte Carlo and Nigora and I had a wonderful time. Thank you Bradley Mitton for your hospitality and for managing such an elegant evening so professionally with great entertainment, an excellent menu and equally as dynamic and interesting friends around our wellplaced table. As your club grows, we'd like you to know that you have our support and appreciation – stick in and keep growing the club, you're doing a tremendous job. We were also delighted that you raised such a substantial amount for charity. Book us up for 2019." Duncan Bannatyne. Serial Entrepreneur . Dragon's Den UK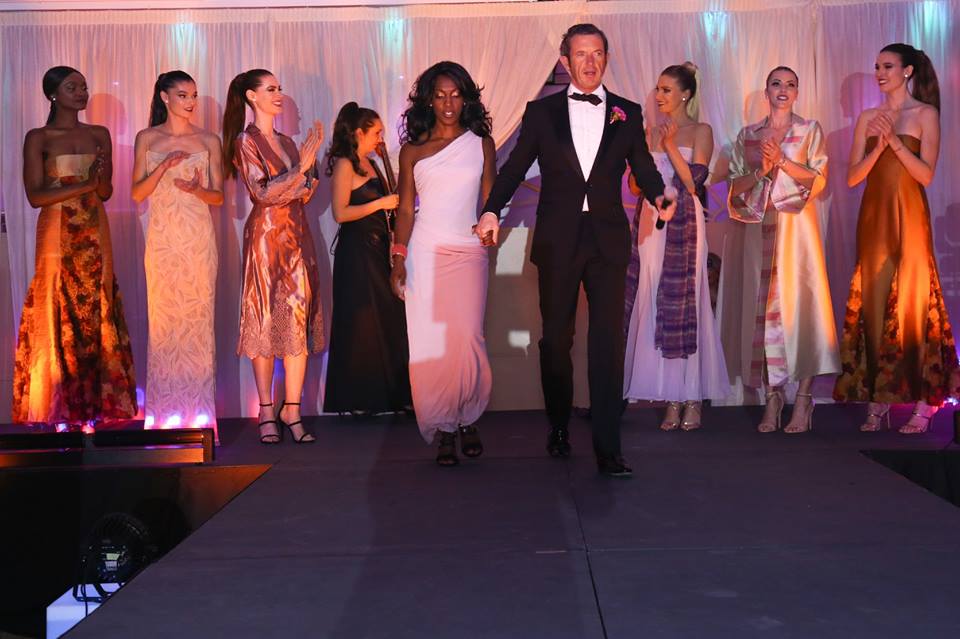 "From all of us at the The American Club of the Riviera VIP table, we wish to congratulate Bradley Mitton and Club Vivanova with a world class gala. It reminds me of the many charity galas that I attended when living in the USA. It was perfectly planned and carried out with extreme professionalism from the welcome desk to the after-party finale. Knowing how much work it is to organise such events, we applaud you and thank you for making it possible for so many guests to attend such an event. We bow, kiss and shake hands to congratulate you – very well done." The President of The American Club of the Riviera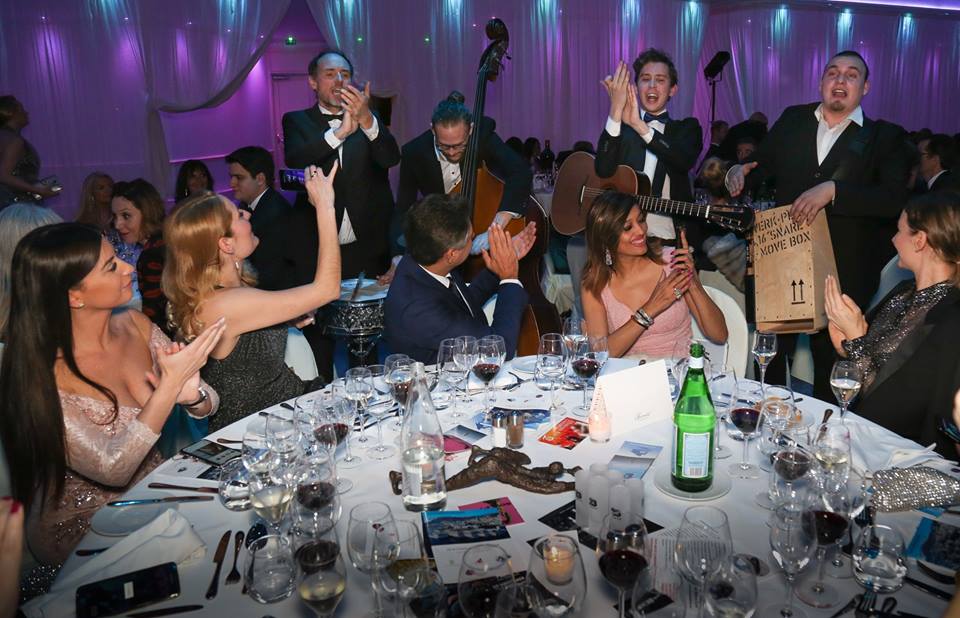 We would like to thank the gala team including Eric and his sound and lighting team, DJ Jeanne Lekavichute, our International University of Monaco interns Alessa Sophie and Lars Langhein, my wonderful son Jackson Mitton, the food and beverage, sales and banqueting teams at the Fairmont Monte Carlo, our VIP guests, our violinists Violonissima, the strolling band Odd Socks with Geoffrey Negus, Abe Gravy and George Britcher, our dancers Gillian and Alice, the video and film team led by Bogdan Anghel all who donated to our charities TAF The Animal Fund, the Chances For Children
Foundation and the Fondation Prince Albert II de Monaco. Thank you Olivier Wenden, Gabrielle Crump and Berit Legrand for your wonderful presentations.
Our selection of 2018 VIP Gala Partners included Aston Martin Monaco, Raine Magazine, HM Group, Harrison Brook, Mozaik Sarapcilik / Mozaik Winery, Château Pomeaux, Ivonne Torres Fine Art, Maison Vitale 1913, Gallery Guillaume Poisson, Vodka 23, Liné Ringtved Thordarson, Art of BAS, Fairmont Monte Carlo, Paul Oatway, Authentic Hotels & Cruises, Karte Blanche Services, Luxoria, Relevance Web Marketing, The American Club of the Riviera, Mitton International Wines, Sophie In Monaco – Fashion & Lifestyle Blog, La Vague de Saint Paul, the Riviera Insider, Монако и Лазурный берег, Monaco Wealth Management, CityOut Monaco, Riviera Buzz, HelloMonaco, Visit Monaco, Real Riviera, SmartExpat, maBoum and Luxury Life International magazine.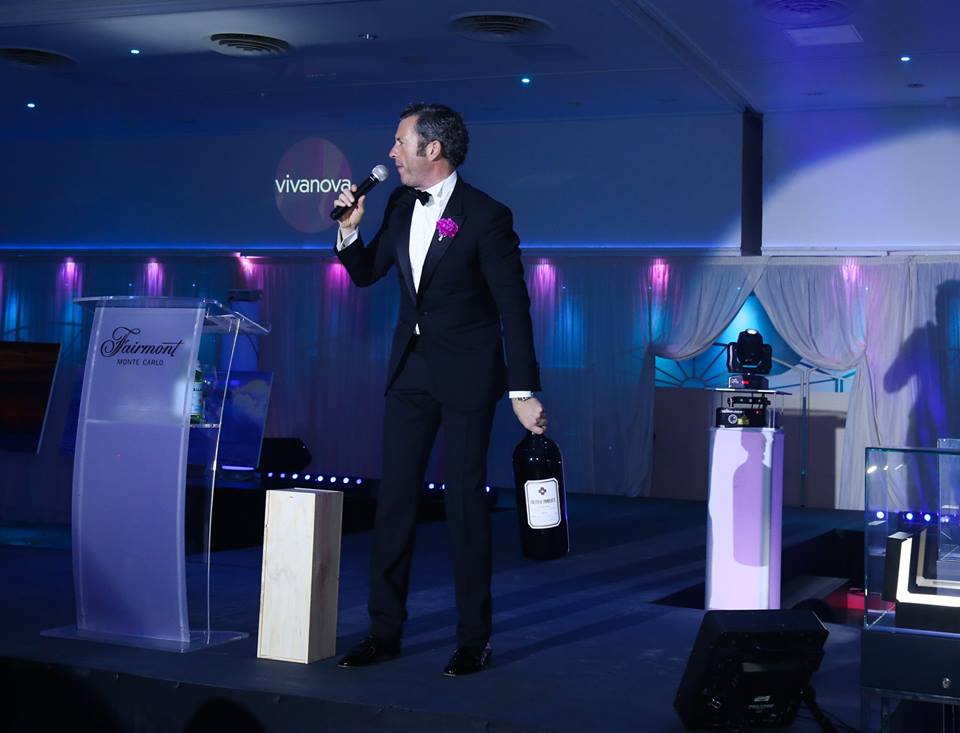 Join Club Vivanova. www.clubvivanova.com/join
If you are not a Club Vivanova member yet and you are interested in joining, then membership is €120 and runs for 365 days from the day you join. Members receive a three bottles of premium New World wines by courier as a complimentary member gift and our regular member benefits listed at the joining page including free VIP entrance to numerous memberonly events throughout the year.
We have a fantastic selection of events coming up in Monaco, the South of France, Berlin, Warsaw and Prague over the next months, please see dates and details at www.clubvivanova.com/events.
We look forward to hosting you again at our 5th edition gala in 2019.