Latest news
2020 Brings On Stream a New Port in Ventimiglia Owned By Monaco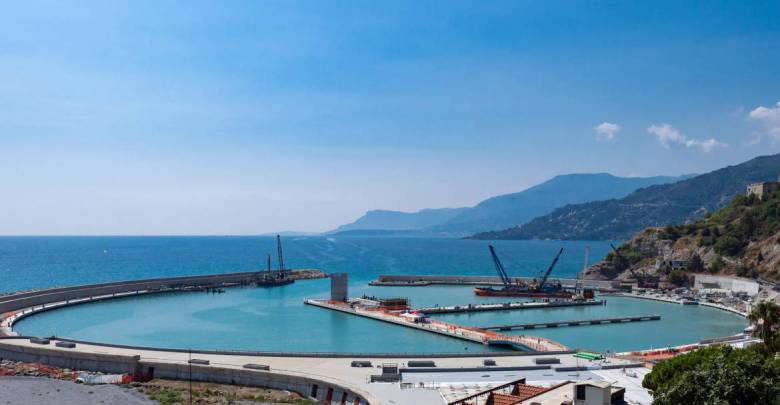 Like the very best wine, the demand for berths in Port Herculekeeps increasing. It provides a spectacular vista greeting onlookers at Monaco's premier port seeing it full of striking luxurious yachts. Even with the addition of Fontvieille, what may be yet more beautiful sights for onlookers, promises a potential queue for boat owners as Monaco's popular ports will soon be congested without extra capacity.
Fortunately there has been a strategic advance. The opportunity has been pursued for several years, accelerating from 2016, with the plan to lease the major port at Ventimiglia, Cala del Forte.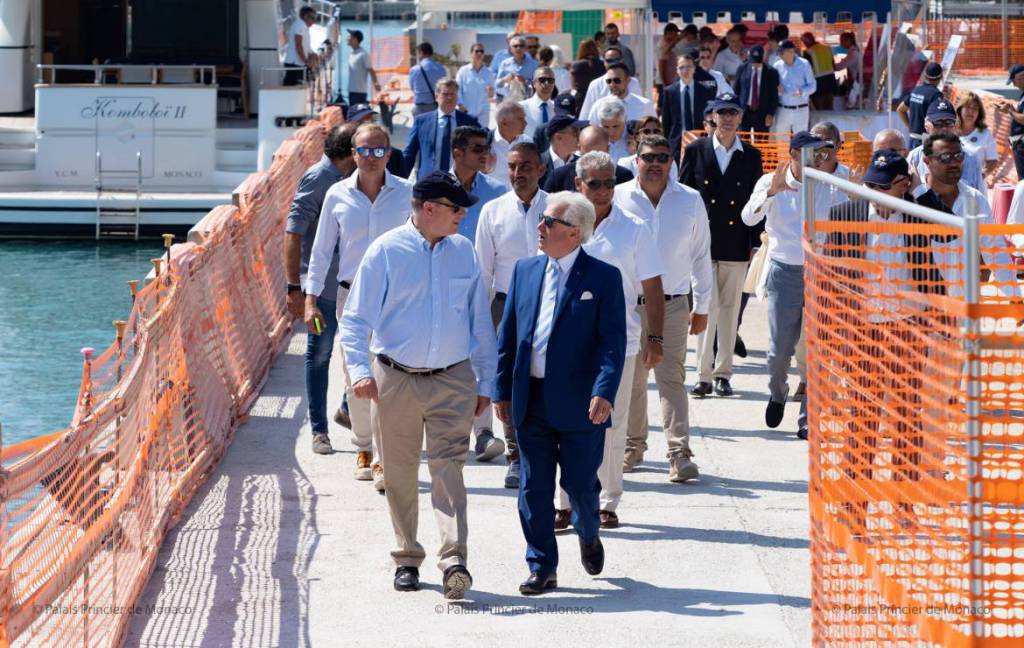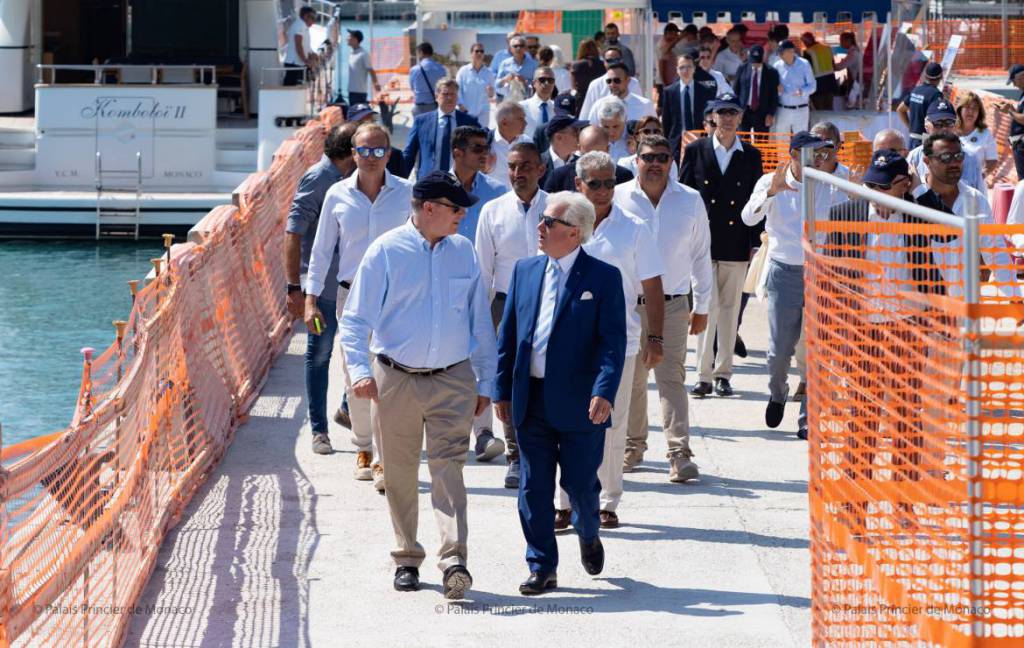 And the deal is done by Monaco International Port Company a subsidiary of Monaco Ports Operating Company. So looking forward to 2020, within just over 15 minutes navette ride from Monaco and a 20 kilometre drive of about 20 minutes there is potential to add 171 berths.

The work on the port's structure is sufficiently far advanced that it was well worth a visit by Prince Albert to the substantial shell of the port that is now in place.
Accompanied by the Minister of State, several Government Councilors, the President of the Conseil National and the Mayor of Monaco, the Sovereign Prince visited, Tuesday, September 3, the port of Ventimiglia – Cala del Forte – to follow the progress of the work. Welcomed by the Mayor of Ventimiglia, Gaetano Scullino, the Sovereign was able to note that the shell was now completed.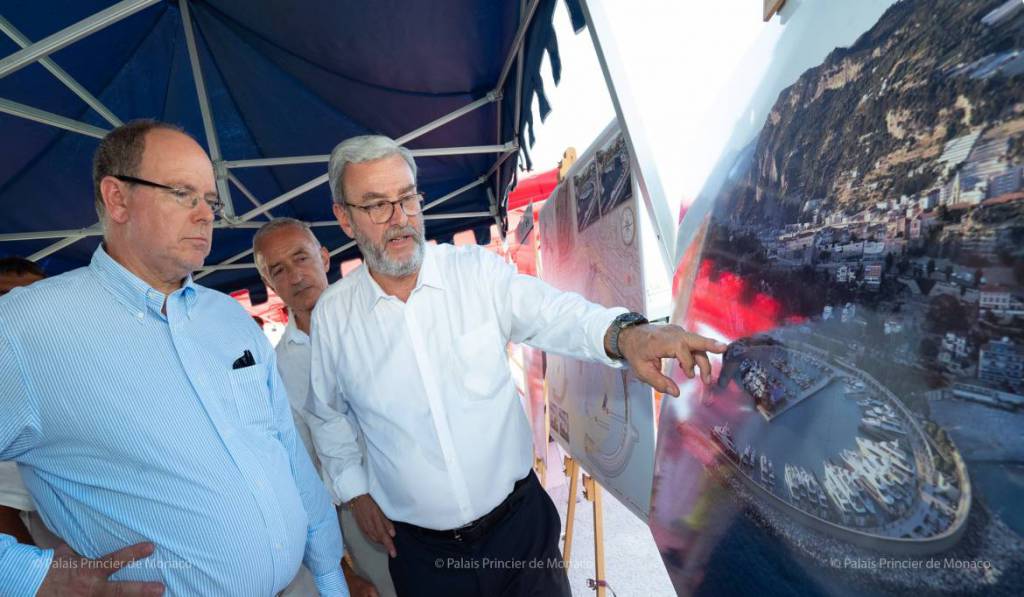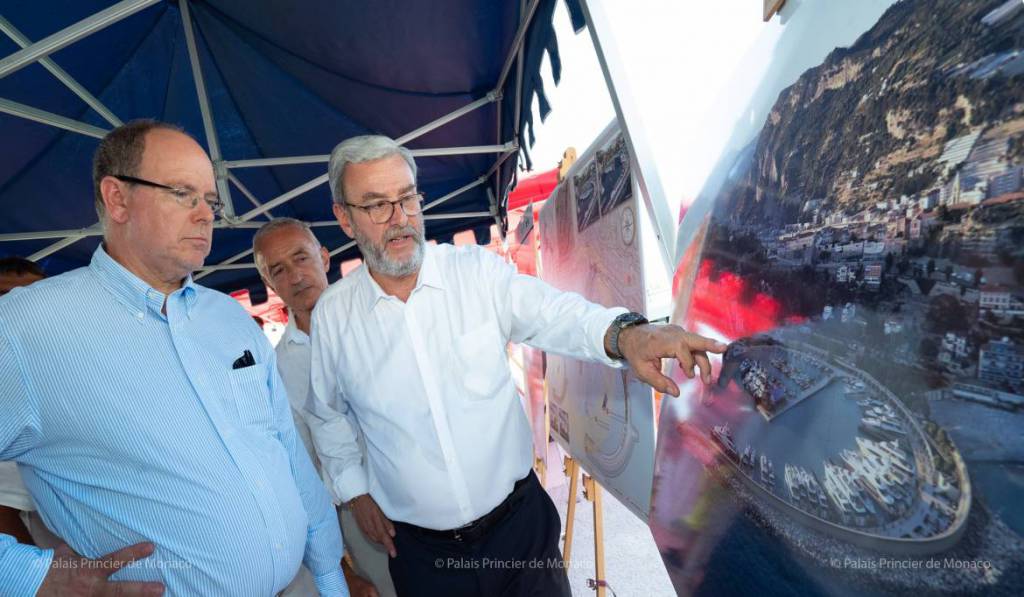 During the visit, Aleco Keusseoglou, President Delegate of the Monaco Ports Company, pointed out that the port complex will include 178 berths from 6m to 70 m, about 500 parking spaces, 15.000 m2 of walks and gardens, a shipyard and 3.800m2 of commercial premises. He also specified that the end of the maritime works for the moorings was planned for the end of this year, with the final delivery of Cala del Forte planned for the spring of 2020.

The Principality through the Monaco Ports Operating Company (SEPM) had acquired back in 2016 the concession for this new marina. The site was originally a jetty in the 1960s, at the western end of the Passegiata Marconi in Ventimiglia. In 2008 the construction of the Cala del Forte Marina had commenced. The project, however, was reported to have faced problems from 2010, and was paused in 2013.
Monaco has breathed life into what is now a very exciting project and boat owners can't wait for 2020 and the new berths.