Latest news
20th No Finish Line: Horrendous Weather Accompanied by Courage, Endurance and Infinite Camaraderie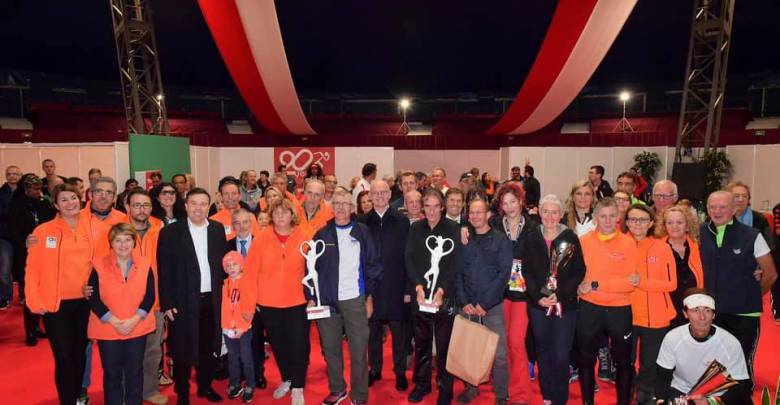 Bad weather on Saturday, November 23rd at 17:05, ended the 2019 edition of No Finish Line – though the camaraderie certainly didn't end. The awards were presented in the presence of the Minister of State, Patrice Cellario, Jacques Pastor and Stéphane Valeri.
An unusual anniversary edition that was marked by the execrable and dangerous weather and led to the final closure of the circuit Saturday at 17:05. For security, the dike had been closed Friday evening at 22:30 but reopened Saturday at 11:30 am. Weather conditions then seriously deteriorated, causing a participant, a 40-year-old Monegasque resident from France, to be swept away by a strong wave which temporarily submerged the dike while this part of the circuit was being closed. She suffered from fractures and remains hospitalized in Nice University Hospital but her prognosis is one of improvement.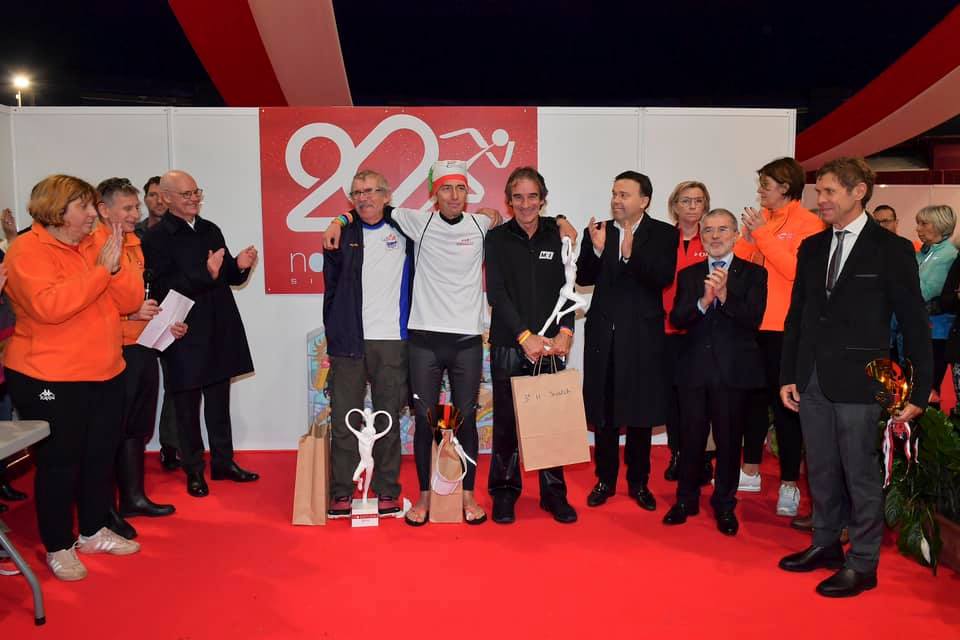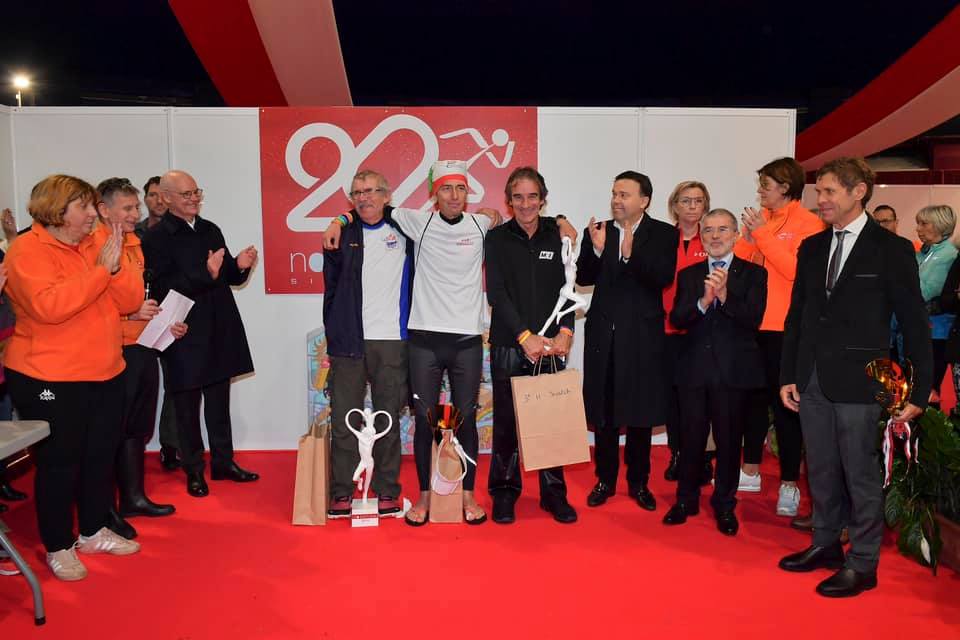 The organizers then decided to definitively close No Finish Line. They hosted the participants for the night in the Chapiteau Fontvieille, with the help of the Monegasque Red Cross and the Government of Monaco, and in addition helped people who came to Monaco and could not leave the Principality. Trains had come to a standstill that evening.
The very bad weather that descended on the circuit throughout the race, no doubt hardened the endurance of the participants who gritted their teeth and did remarkably well to contribute to the expected results. For this major reason, the kilometres goal (450,000 km) was out of reach mainly because more than 2,600 people were deterred by the extreme weather from coming to the circuit.
Thousands Turned Up in the Stormy conditions
11,624 runners or walkers walked the circuit (14,278 last year) for 14,736 entries.
292,626 km were travelled; a brave effort indeed since one day's worth of kms were lost compared to last year. The loss of time never allowed fully catching the kms back up
To compensate for the lack of kilometres travelled, Сhildren & Future decided to pay € 1.20 per kilometre, not € 1 per kilometre per the agreed original principle for the race), or € 351,151, to finance some 20 projects in favour of sick or underprivileged children (more than 3.6 million euros have already been donated since the start of No Finish Line). An impressive achievement that took courage and endurance and has borne fruit for deserving children.
No Finish Line is a generous, cosmopolitan race, a friendly meeting place, a great vehicle for for inspiring the many teams competing (347 this year), a personal challenge for individual participants and a sporting event sought after by seasoned athletes too.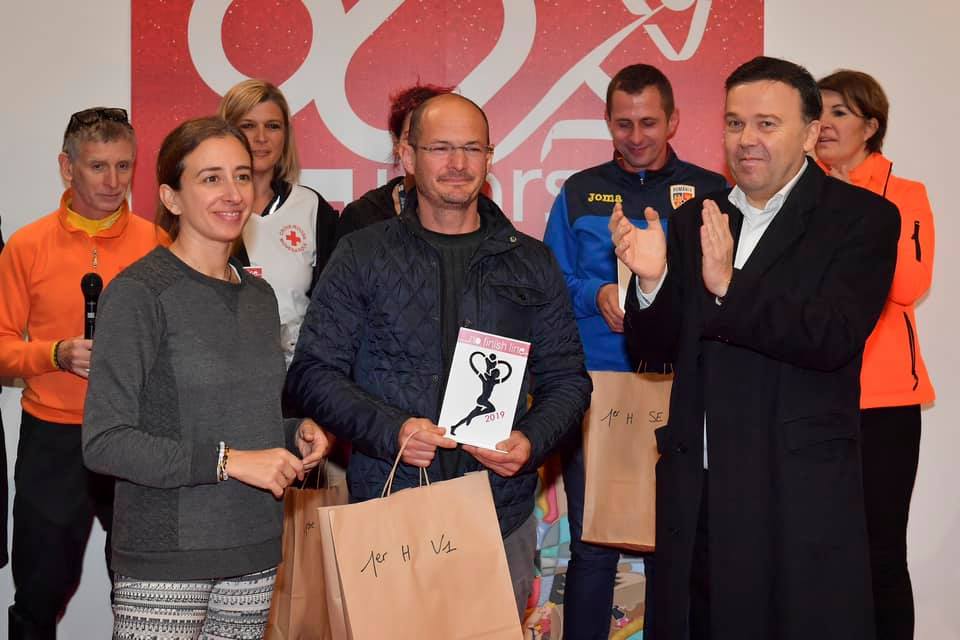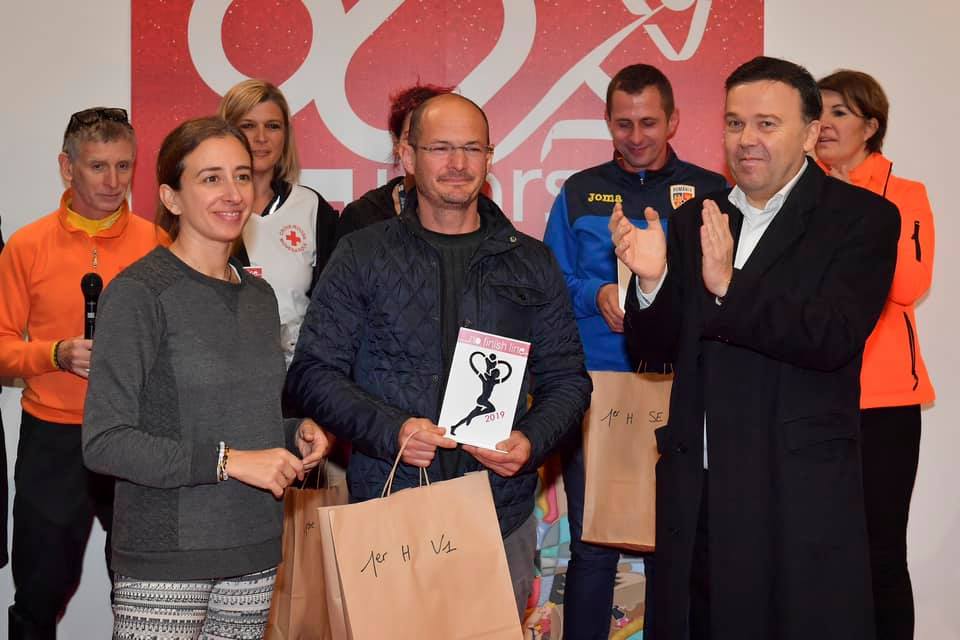 Laurels For Special Achievements:
Individual: The Prince's Cup was awarded to Daniele Juan Alimonti for 804 km travelled; a 1st time winner.
In 2nd Place Robert Miorin with 743km (one of 5 men having exceeded 1000km on the NFL Monaco since its creation). 3rd place was won by Patrice Latch with 730 km.
The first woman and 4th overall, Mimi Chevillon with 628 km, already winner in the last 3 years also received the Prince's Cup.
2nd was Paola Coccato Zurcher with 599 km. And placing third was Annick Fouchard Djebli with 554 km.
The winning team is Collaboration United We Stand with 18,900km. The 2nd: Cardio-Thoracic Center of Monaco with 9796 km and 3rd: the CMB with 9601km.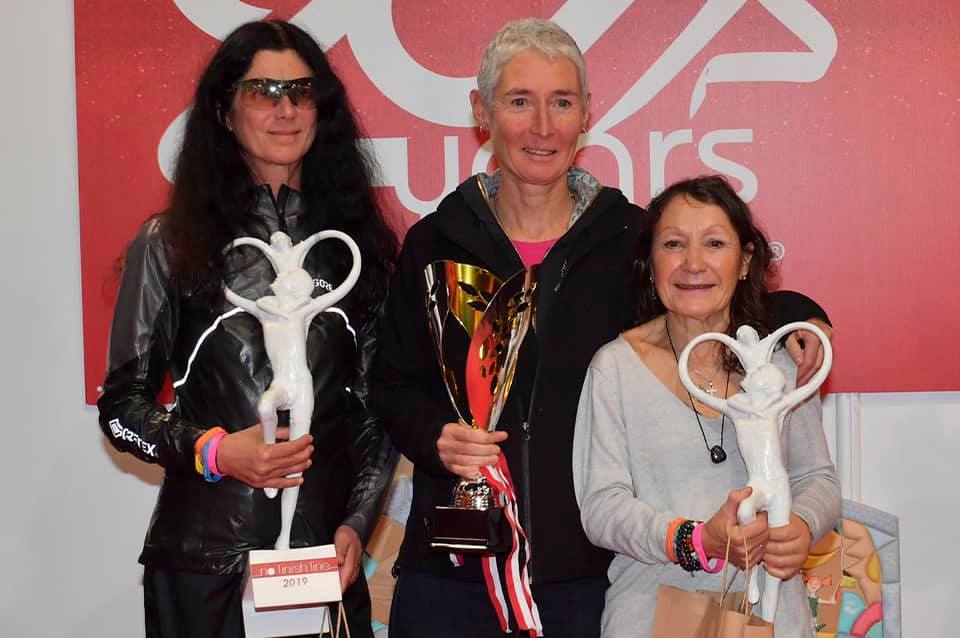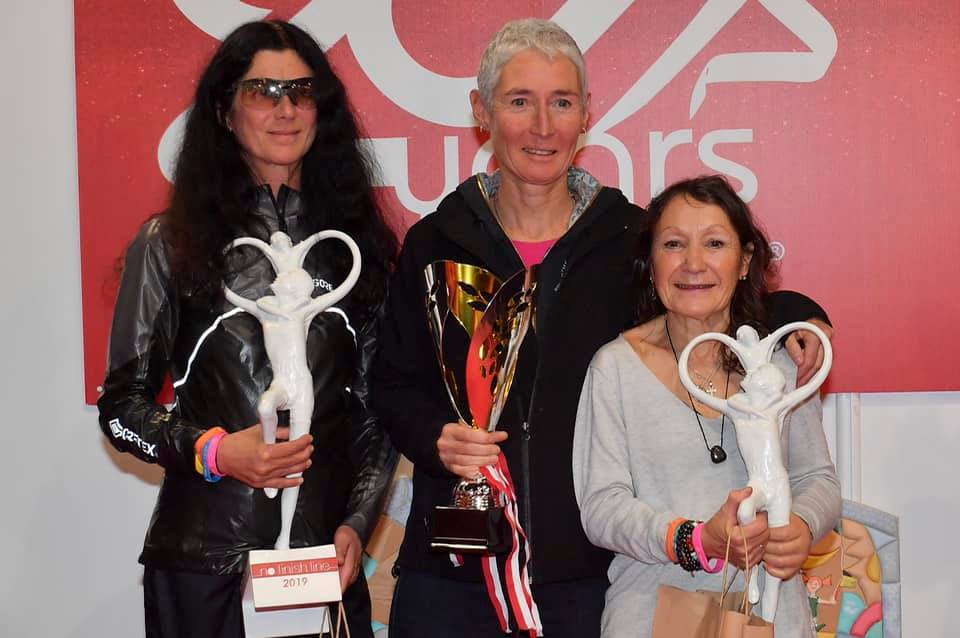 No 24 hour Race in 2019 Due To Dangerous Weather Conditions
The official 24hour race was cancelled; 85 individual riders and 17 relay teams had registered.
No Finish Line Trophies
The participants of NFL Monaco who achieved the best performance in kilometres in at least 2 NFL (there are 6 in the world today, Paris, Oslo, Nice, Athens, Monaco and Brastislava).
1st woman: Cathy Muller with 430 km, who won Paris and Nice.
1st man: Patrice Latch with 730 km who participated this year in all the NFL. He also won the Special Trophy by winning at least once all the existing NFLs.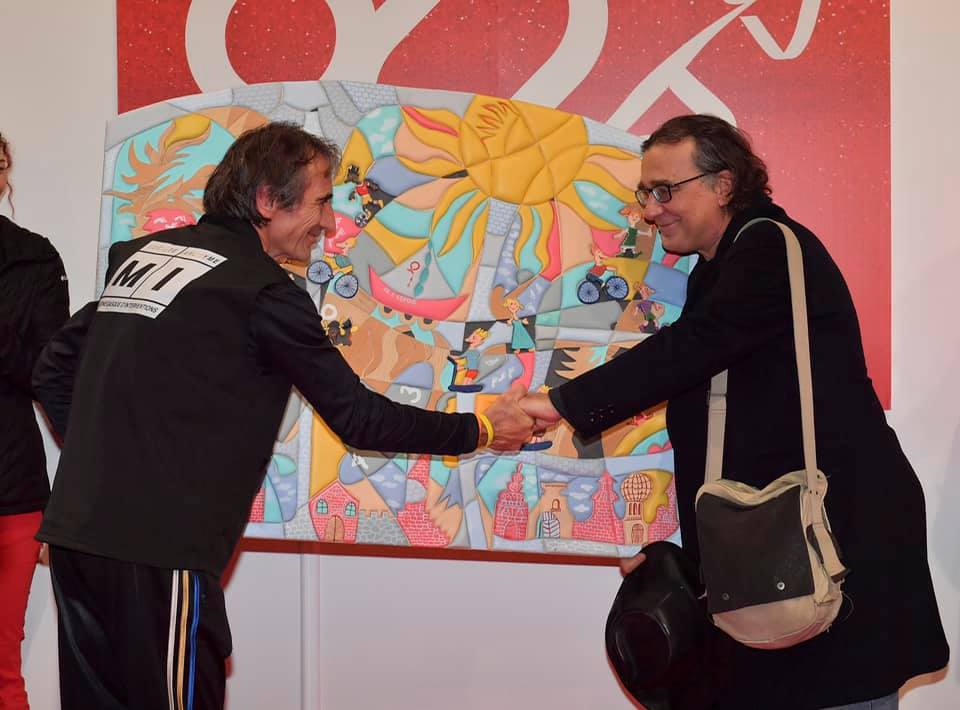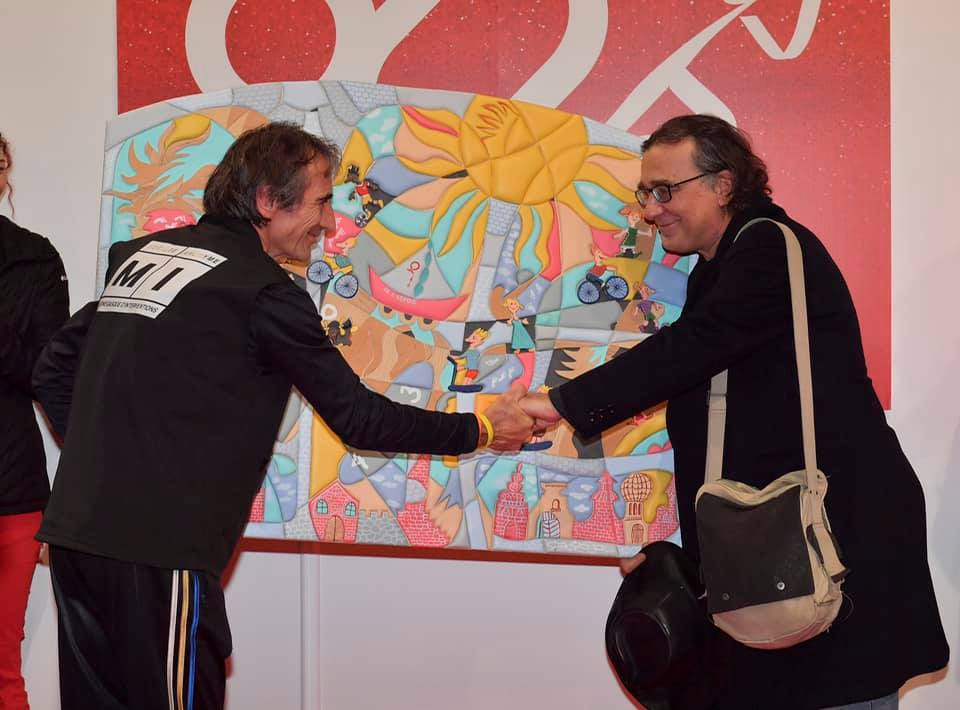 Comparative Information from No Finish Line 2018
15,680 registered and 14278 participants
432 662 km traveled
Prince's Cup: 900 km Didier Sessegolo
1st woman: 843 km Mimi Chevillon
1st team: Charles III College with 27,512 km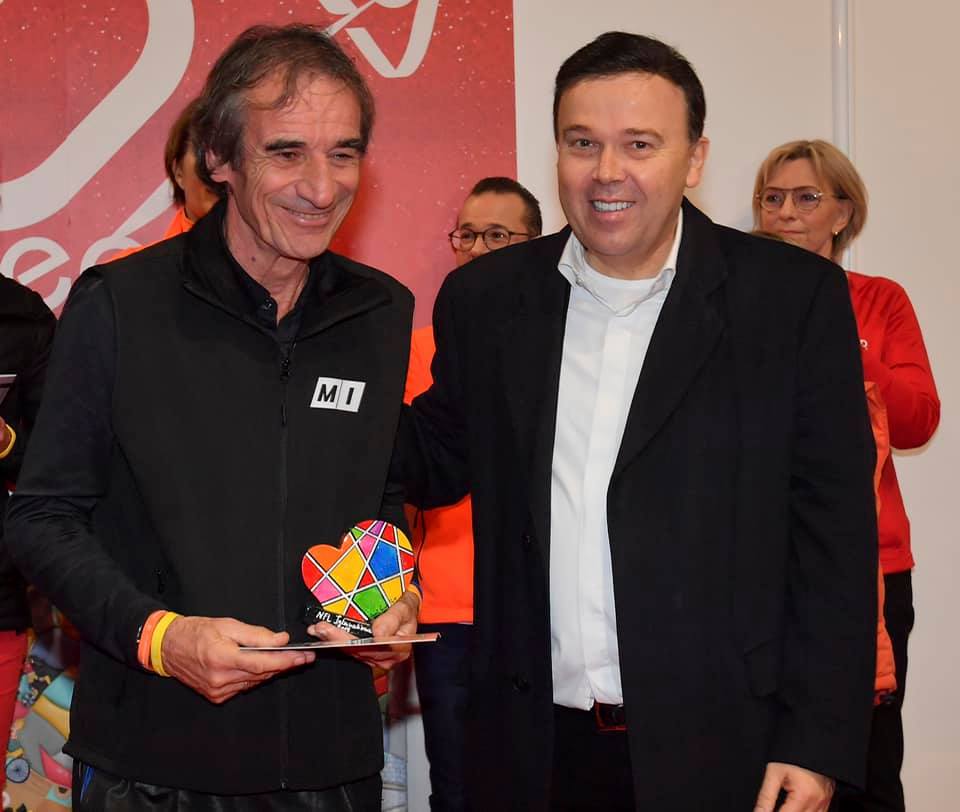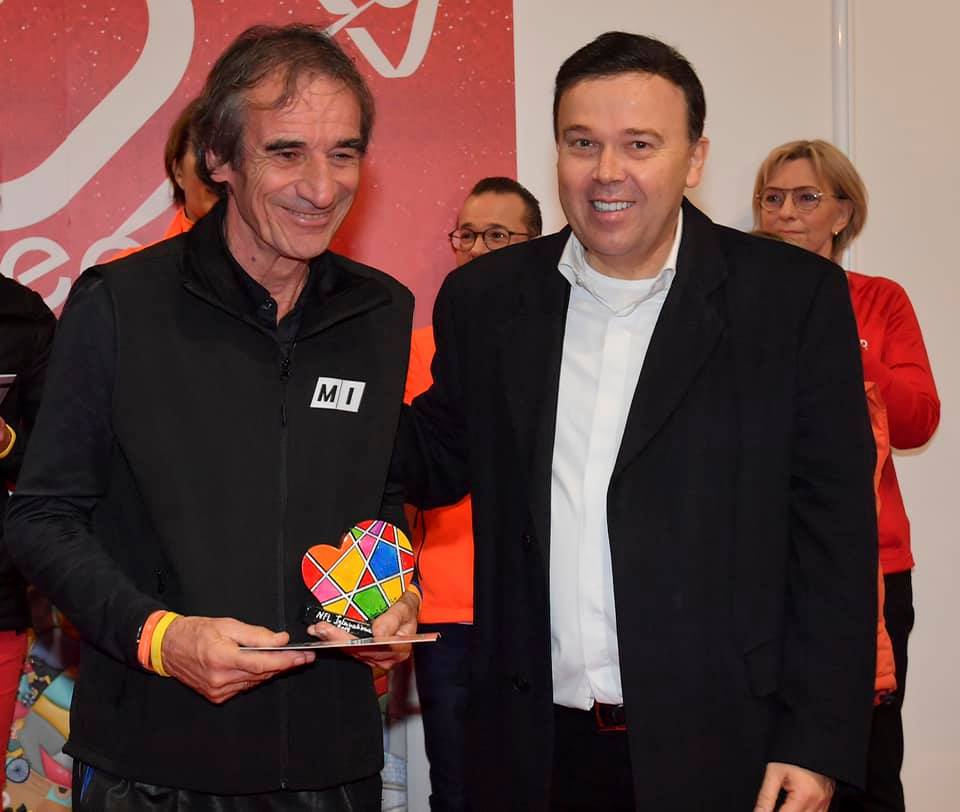 Hello Monaco looks forward to November 2020 for the 21st No Finish Line. If the participants can achieve what they did in 2019 with all the elements against them – then who knows what new records they will set in 2020!