Latest news
229-meter superyacht project Valkyrie – the largest private vessel in the world and other yacht news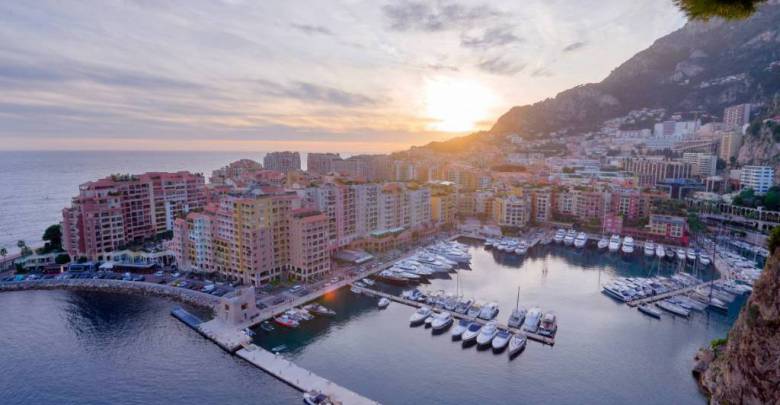 We selected for you top 4 yacht stories of the last week at Yacht Harbour.
229-meter superyacht project Valkyrie – the largest private vessel in the world
Korean designer Chulhun Park and luxury yacht builder Palmer Johnson has announced their plans about new 229-meter superyacht concept Valkyrie, but no contract signed yet and it is unknown if she will be built or not. This mega yacht will be the largest private vessel ever build, with an approximate cost of $800 milliom. Just imagine : she stretches on the length of more than two football fields, boasting her own casino and art gallery.
Valkyrie will be 49 meter longer than the current leader of the largest yachts – 180m Azzam, owned by Khalifa bin Zayed al Nahyan – the President of the UAE. Accommodation on board of Valkyrie will be for 52 guests, with 92 crew members. One deck will be exclusively used by the owner. Valkyrie will speed up to 25 knots. 
Chulhun Park who along with the designers from Palmer Johnson created this project, worked 8 months on Valkyrie, as his university project.  She will be built from aluminium and specially made carbon-fibre structure.
Mr. Park said : "Valkyrie project was my thesis project supported by Palmer Johnson at Royal College of Art in London. I tried to manipulate the structure's surface skin and create non-rectilinear shapes which appear to distort and dislocate elements of shape. When I decided to be a yacht designer, I realized that most yachts are white coloured and stacked up like wedding cakes. Therefore, I was determined to design a very unique looking yacht which would stand out of the fleet. My main goal of designing Valkyrie project was to build a floating entertainment hub, a 229m-long yacht which the public could come onto and enjoy the benefits."
The restyled version of the original Wallytender iconic design
The 48 Wallytender is the project that was born from the new strategic alliance between Wally and Ferretti Group.  Original Wallytender design has been restyled, new amenities and features added, combining form with function, all in lightweight composite construction. 
The the fold-down bulwark sections increase the size of the swim platform, which is served by a retractable passarelle that doubles as a 5-step swim ladder.  The new larger interior volume offers more comfort and increased functionality, providing  a true cabin for an afternoon nap, and a real shower cubicle to freshen up comfortably. On deck, family and friends can relax in convivial comfort by sinking into the generous seating and sunbeds, and enjoy al fresco dining thanks to the galley unit equipped with two cooking rings, a sink and two fridges.
The aft seating can be configured to face forward when under way and to face the dining table when at anchor. The entire aft sunbed can be raised to access the engine compartment, or just the top section that has storage space underneath. More storage is under the forward sunbed and in a locker for water toys in the unit behind the helm seating. A special Besenzoni anchoring system with an extending arm to simplify anchor operations, is hidden behind a flush-fitting hatch in the bow and can be operated at the touch of a button from the helm station.
The 25th superyacht Amels 180 sold
Dutch shipyard Amels has announced the sale of a new 55-metre Amels 180 from the Amels Limited Editions range. Planned to be delivered in spring 2020, she will become the 25th Amels 180 delivered since shipyard Amels its Limited Editions to yacht building in 2007.
"The owner will be exploring many destinations around the world," comments Rutger Dolk from the Amels sales team. "He was looking for a yacht that was built to travel the world and that is exactly what Amels Limited Editions yachts offer. We're looking forward to delivering this new Amels yacht to her owner in 2020."
Will Christie of Y.CO represented the buyer in this sale. Y.CO's build team will also supervise the outfitting of the yacht. The Tim Heywood design will be completed with custom interiors by Laura Sessa.
"The sale of the 25th Amels 180 is a milestone because it demonstrates the strength of our Limited Editions proposition," notes Director Sales Rob Luijendijk. "When we first introduced our concept of fast delivery with custom interiors and a standardised technical platform more than a decade ago, I don't think anyone expected that the market would develop so quickly. A big factor in our success is our determination to keep pushing ourselves, evolving and tailoring each Limited Editions yacht to meet each client's unique requirements. Each yacht has its own character and the next one will, too."
The Amels Limited Editions range has grown with six designs from 55-metres to 83-metres. In total Amels has sold 40 Amels Limited Editions yachts since 2007.
London Yacht Show rebrands ahead of 2019 edition
The London On Water Boat Show has been renamed, rebranded and relaunched as London Yacht Show and will take place on-water at St Katharine Docks this May 8-12 2019.  There are already more than 10 brands who will exhibit there : Sunseeker, Princess , Fairline, Azimut, Bayliner, Bavaria Power & Sail, Chris Craft Boats, Discovery Yachts, Greenline, Hallberg Rassy, Malibu Boats, Sunsail Yacht Ownership and Sealine.
Keeping the venue as the historic St. Katharine Docks, London Yacht Show will host two floating villages with full size event marquees including a Platinum Pavilion, featuring luxury yachting and lifestyle products and a Monument Marquee, featuring boating accessories and toys.
Luxury cars, bikes, trailer boats will be on display at the Docks' Marble Quay.  VIP Elite guests will enjoy a preview day on the Wednesday and VIP ticket holders will be able to enjoy the floating champagne bar, VIP Lounge and Concierge service.
The Yacht show market is not new to the Informa, who organize London Yacht Show, and which has a portfolio of world class maritime events including the prestigious Monaco Yacht Show in Europe as well as the Fort Lauderdale International Boat Show and Miami Yacht Show.
As part of its relaunch, London Yacht Show, will open on the Wednesday for an exclusive VIP Elite function and press afternoon which will give guests the opportunity to preview the over 60 yachts and boats on display.
St Katharine Docks is Central London's only marina and has evolved into a thriving waterside community featuring modern and unusual office space, luxury homes and quayside dining and shopping. A stone's throw from the Tower of London, the site has a fascinating history and recently celebrated its 190th anniversary. Opening in 1828, the Thomas Telford-designed dock was once one of the busiest ports in the UK, renowned for handling luxury goods, sugar, rum, spices, perfumes, wines and tea.